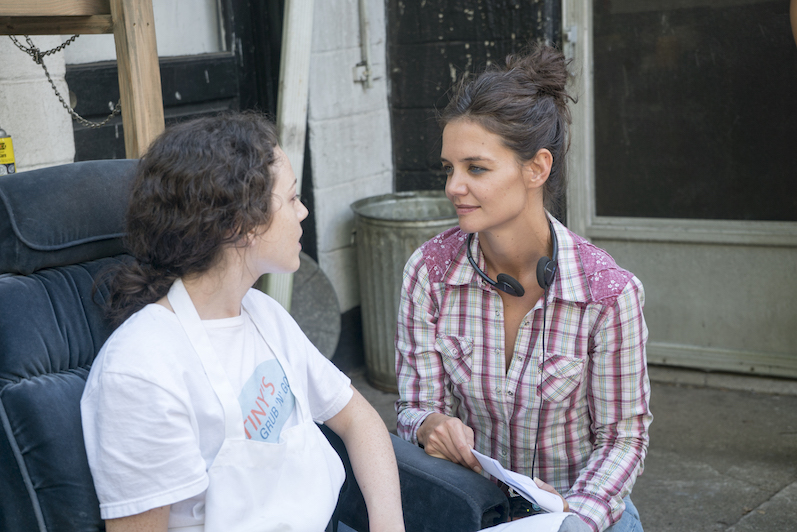 KATIE HOLMES was introduced to many as the quintessential "girl next door" Joey Potter on TV's Dawson's Creek in 1998. While her day job for six seasons was navigating life's problems on the hit teen series, Holmes always kept up a busy movie career, from small indies to studio tentpoles. She has worked with such esteemed filmmakers as Ang Lee (The Ice Storm), Curtis Hanson (Wonder Boys), Sam Raimi (The Gift), Christopher Nolan (Batman Begins), and Jason Reitman (Thank You For Smoking), just to name a few. Holmes ventured into producing with the 2008 independent drama The Romantics, and went on to help produce 2014's Miss Meadows and 2015's Touched with Fire. In 2015 she also entered the director's chair with the ESPN 30 for 30 documentary short Eternal Princess.
Holmes then set her sights on her narrative directorial debut, the feature film ALL WE HAD. Based on the novel by Annie Weatherwax, All We Had concerns a struggling single mother (played by Holmes) who hits the road with her teenage daughter (Stefania Owen) and tries for a fresh start working at a small-town diner. Luke Wilson, Richard Kind, Eve Lindley, Mark Consuelos, and Judy Greer co-star in the film, which premiered at the 2016 Tribeca Film Festival. All We Had opens in theaters and On Demand December 9, courtesy of Gravitas Ventures. [UPDATE: The film is now available to watch on Amazon Prime, Hoopla, The Roku Channel, Vudu, Tubi, Redbox, Crackle, Paramount+, and Peacock.]
Katie Holmes was kind enough to take some time to talk with us about her new film, what sparked her to transition from acting to directing, and her advice for actors looking to follow a similar path.
——
COLIN McCORMACK: How long into your acting career did the desire to direct come about? Was that always there in the back of your mind?
KATIE HOLMES: I think that it was always there in the back of my mind. There have been so many people who have inspired me. When I was growing up Jodie Foster was one of my favorite actresses, and she still is. And when she made the transition into directing I was paying attention and I thought, Wow, she's incredible to be able to do that. So it's always been sort of something that I've wanted to try. I think just having acted for so many years I got to a point where I wanted to find material proactively. I also did two shorts that kind of boosted my confidence in being behind the camera, in looking at composition and just starting to think like a director. Then I decided, along with a lot of support around me, to try a narrative.
CM: You've also, as an actor, worked with both established directors as well as new up-and-comers and indie filmmakers. What different qualities did you find helpful as an actor that you brought with you to your film?
KH: I have worked with some wonderful directors. When I worked with Peter Hedges on Pieces of April it was a really inspiring moment in my career. I really loved how intimate the set was in that we didn't have a huge crew, Peter was right next to the camera, he was getting performances out of us that I didn't even think about– like I didn't even think the character was doing a certain thing and he had these incredible ideas. So it really changed the way that I approached acting after making that movie. And also when I worked with Simon McBurney on All My Sons on Broadway, we had an eight-week rehearsal process. He's a brilliant director and the way that he approached that material with all of us, the different acting exercises that we did, and the way in which that world was created was really inspiring to me. So when I was thinking about working with the actors on this film, I knew that I wanted a very calm environment. I wanted the kind of environment where they felt free to own their characters and bring ideas. Also, I wanted to push them and show them different sides of themselves that maybe they didn't know yet. And it was really fun to work with Stefania, who's so young and so talented and you can ask her to do so many different things and she can do it. That was amazing. Eve as well, this was her second job so she was really open, she didn't have a lot of preconceived ideas that she was holding onto, she really let go and we did a lot of improvising. Just spending a lot of time together and being comfortable really was important in creating authentic moments.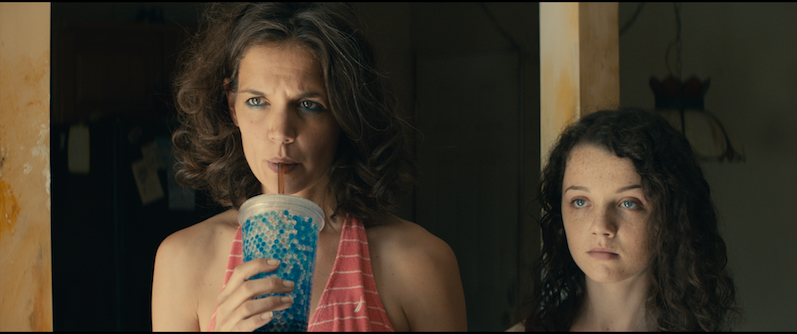 CM: I'm always curious how actor/directors experience the casting process. What's it like being on the other side of the table during the casting of the film?
KH: The casting process was actually very challenging, and I learned a lot about being an actor. Luckily, I worked with [casting director] Avy Kaufman, who cast me in my first movie. You know, as an actor you take it so personally if you don't get the job. And as a director you take it so personally if somebody doesn't take the job! [Laughs] So it was really– I said, "Oh my God, I better read scripts a lot faster than I usually do because now I'm on the other side of it." And I realized how a movie takes on its own life. With casting, once you get one or two people in there, then all of a sudden you get the cast. Like it just happens so quickly, that momentum takes over. But there's a lot of, Oh we haven't heard back, or I think it has to be this person, and then it doesn't have to be that person. You learn to kind of let go and let the material take over and let the movie gods take over [laughs]. Because the right people are going to reveal themselves.
CM: You also had the extra challenge that you added for yourself by acting in the film. Was it daunting to wear both hats at the same time? Did you have to separate the two processes or was it all melded together?
KH: It was all sort of melded together, to be honest. I took a long time to prep. I prepped about a year in advance and I started prepping the character [then]. But you're kind of prepping the character and prepping the directing at the same time. That's exciting because you start to learn, Okay for this moment not only emotionally this character is going through this, but compositionally how can I reveal that in the most interesting way? So it's a lot of figuring those things out, which I found to be really fun. And I hired my cinematographer, who is so talented, Brett Pawlak, and my production designer Michael Fitzgerald and my wardrobe designer Brenda Abbandandolo; they became my team along with Jane Rosenthal, my producer. And so we were constantly sending inspiration photos, watching the same movies, figuring out the kind of movie we wanted to tell with this story. I really liked acting and directing because I wanted to be in the scenes with my actors kind of directing from within. That was really fun. It was fun to throw things at them and have them throw things back and come up with ideas and be able to do it right then in the take. I found that to be really exciting.
CM: What about being in the editing room? Some actors don't even like to watch themselves on-screen, so I can't imagine having to sit with an editor and craft a performance again in post-production. What was that process like?
KH: It was very challenging, I'm not going to lie. Because as an actor you are used to performing. You're not used to sitting in a room for ten hours a day looking at footage, so there was an adjustment there. And it felt a lot like rewriting, rewriting, rewriting. But it was thrilling to find things that I didn't know were there. Editing myself was hard. [Laughs] It was hard because it's hard to watch yourself and then be objective to the kind of performance that is right. I feel good about all the performances of the other characters, but I'm still sort of like, I hope I edited my character the best that it could be. I don't know. But I learned, and ultimately it was really rewarding and exciting to play with the movie for five months. But like any art form it just takes a lot of time and it's a process to hone it down and hone it down to its simplest form. It does take a lot of patience.
CM: In terms of your next steps, are you – like you said, being more proactive in the projects that you chose – are you actively looking for more directorial projects, star vehicles, both? I know you directed an episode of the upcoming Kennedys miniseries; is TV directing something you're looking more into?
KH: Well I had a great experience directing the episode of The Kennedys; I did that last spring. And I optioned a book called Rare Objects by Kathleen Tessaro. It takes place in the 1930s and it's about two women, and I'm in the process of adapting that and I want that to be my next feature. I want to do more features. I really like seeking out stories and having my vision out there. It's very rewarding. And I just love working with actors. It's really fun.
CM: You talked about working on Pieces of April. You've worked on these small low-budget indies as well as superhero blockbusters. As a director, do you think your career will sort of focus on that wide range of projects like your acting career has, where you've done big roles, small roles, big budgets, small budgets, and all types of genres?
KH: Absolutely. First of all, in this business you have to be open to everything. And I think it's really exciting and challenging to take on different projects, different sized projects, different genres, because everything teaches you something. You don't want to get stuck doing the same thing over and over again. You want to be challenged and you want to find a poetry in whatever kind of project that you're doing. That is the work. That is the challenge. I've always tried to be really, really open in this business and try to work with as many kinds of directors that I can and many different actors and enrich my career with different experiences.
CM: Finally, do you have any words of advice for other actors who are looking to embark on a directing career?
KH: That they definitely should do it. They should absolutely try it and surround themselves with great people, be comfortable with the material, and try it. It's exciting, and I always love seeing new work by people. I love it when people try new things.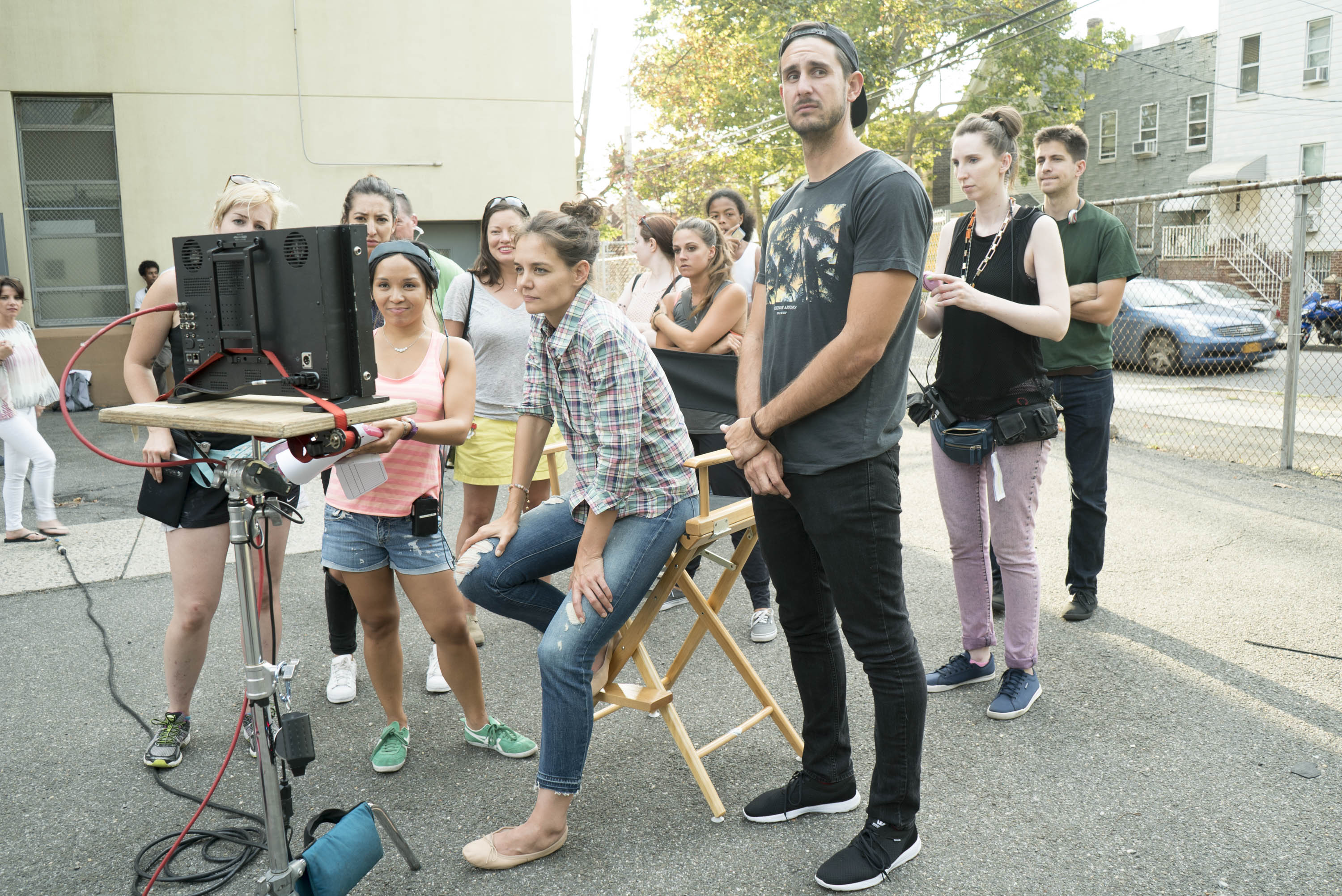 __
Thanks again to Katie for talking with us! For more information on ALL WE HAD, visit the film's website or follow the film on Facebook, Twitter, or Instagram.
If you're an independent filmmaker or know of an independent film-related topic we should write about, email blogadmin@sagindie.org for consideration.