What is SAGindie?
SAGindie promotes the working relationship between professional actors and passionate independent filmmakers. Since its formation in 1997, SAGindie has been traveling to film festivals, trade shows, and conventions spreading the word: Just because your film isn't produced by a studio doesn't mean you can't use professional talent. As a free resource, SAGindie offers filmmakers clarity and kinship by guiding them through the SAG-AFTRA signatory process, making it even easier to hire professional actors, regardless of budget. SAGindie is made possible by a grant from the SAG-AFTRA Producers Industry Advancement & Cooperative Fund and is managed by the nonprofit organization Film-Raderie. Get more info at filmraderie.org.
What is SAG-AFTRA?
Screen Actors Guild-American Federation of Television and Radio Artists: An organization of professional performers dedicated to truth, justice, and the pursuit of "motivation." SAG-AFTRA represents more than 165,000 actors, singers, stunt performers, voiceover artists, and other media professionals. Your favorite action star/leading lady/talk show host? Yep, chances are they're in SAG-AFTRA. Get more info at sagaftra.org.

Questions about SAGindie?
Check out our updated FAQ.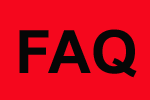 No, really. Check it out. We have gone to great expense to hire the top comedy writers in Hollywood to ensure that the FAQ is both entertaining and informative.
Besides, if you call with a question that is answered in the FAQ we will mock you without mercy.
If your question can't be answered by the FAQ for whatever earth-shattering reason, give us a call at 323.549.6064 or drop us a line at sagindie@sagaftra.org.