Meet SAGindie's Usual Suspects.
While the SAGindie players are most comfortable in dark rooms with strangers (we're talking about movie theaters), they also occasionally like to exercise their brains by actually reading. Even better is when they read about movies.
See the staff's favorite books about films or filmmaking in their bios below!
Darrien Michele Gipson
SAGindie Executive Director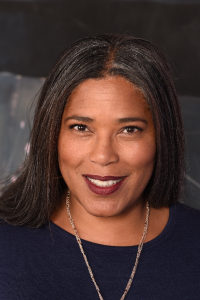 Darrien Michele Gipson is the Executive Director of SAGindie. An M.F.A. recipient from the Peter Stark Producers Program at the University of Southern California, Darrien was formerly the Vice President of Production for DEF Pictures. As Executive Director of SAGindie, Darrien leads a team that is responsible for independent filmmaker outreach and specializes in teaching low budget production focusing on the process for hiring professional actors via SAG-AFTRA's low budget contracts. She is a frequent moderator and speaker on panels and production workshops, negotiates sponsorship agreements with film festivals around the country, spearheads SAGindie's annual national advertising campaigns, oversees SAGindie.org, and throws several epic filmmaker parties. Darrien has traveled to over 55 film festivals in more than 25 states and 5 countries to consult with independent filmmakers. Yes, she has a lot of frequent flyer miles. No, she isn't sharing them.
Darrien's (new) favorite book about moviemaking is As You Wish: Inconceivable Takes from the Making of THE PRINCESS BRIDE by Cary Elwes. It includes amazing behind-the-scenes information about the best movie ever made (she will fight you on that). Darrien especially loves how Elwes has different cast members write their own memories throughout the book. It might be lighthearted and irreverent, but it is done with sincerity and just made her happy. Just like maewidge, it bwings us togetheh.
Eliza Hajek
SAGindie Manager of Development and Sponsorship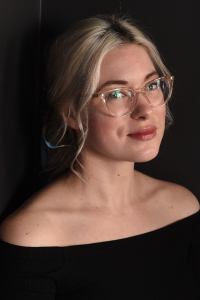 Eliza was born with a vestigial tail! Her parents took her around the world in a traveling show featuring other aberrations, where she was the star. When interest in her died down, she consulted a wise man who told her she would become rich and famous after moving to Los Angeles and becoming involved in film. Looks like he was right! Her duties as Manager of Development and Sponsorship encompass (among other things) traveling to film festivals, speaking on panels and at seminars, and interacting with independent producers worldwide in order to get the word out about the SAG-AFTRA Low Budget Agreements.
Eliza's favorite book about filmmaking is Cameron Crowe's Conversations with Wilder. She even liked it after she realized the book was about Billy and not Gene.
Colin McCormack
SAGindie Communications Manager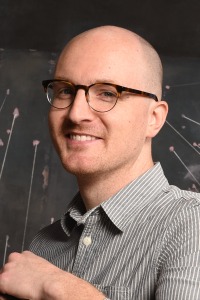 Colin McCormack has worked in various capacities as a writer, producer, and editor on projects ranging from features, short films, commercials, and documentaries. Before arriving at SAGindie, Colin managed a filmmaker outreach program for a national animal welfare nonprofit, assisting documentary and narrative filmmakers on production, financial grants, research, and marketing. As SAGindie's Communications Manager, Colin handles advertising and promotions, social media outreach, filmmaker interviews, and web operations.
Colin's favorite book about moviemaking is Robert Rodriguez's Rebel Without a Crew. It'll motivate even the laziest reader to get off the couch and write a script or make a movie. (Okay, you don't necessarily need to get off the couch to write a script… but if you are writing a script, Colin recommends reading William Goldman's Adventures in the Screen Trade.)
Shefali Vasudevan
SAGindie Office Coordinator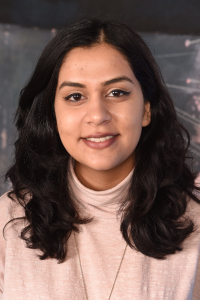 Shefali grew up in Northern California with a bunch of tech nerds, including her parents. She then went on to study Film Production at Emerson College in Boston and eventually remembered that she hated cold and moved back to the West Coast and has been living in Los Angeles since. Shefali has written and directed a few short films and worked in both narrative script development and reality TV casting. She still writes and directs in her free time as well as sings and plays the ukulele with some friends at local venues. She is excited to be working at SAGindie and helping filmmakers and actors have their projects come to fruition. She's here to help out the team and can answer any questions you might have!
Shefali's favorite book about movies is James Harvey's Romantic Comedy in Hollywood: From Lubitsch to Sturges because it introduced her to one of her favorite films, DESIGN FOR LIVING. And a friend recently got her Alicia Malone's The Female Gaze: Essential Movies Made by Women (essential movies Shefali plans to watch by the end of the year!).
Michael Sládek
SAGindie New York Consultant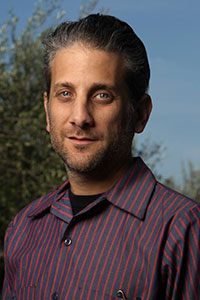 Michael Sládek is an award-winning filmmaker whose recent feature-length films include Con Artist (New Yorker Films), BAM150 (Cinema Guild), and Devils Are Dreaming (Dances With Films, Jury Award). Sládek has also directed and produced multiple shorts, music videos, and web series, including the animated short We Live On Your Street (Slamdance Jury Award). A 2013 Acker Award recipient, he is a screenwriter and graphic artist/illustrator as well as a stage director. A once-and-future actor and member of SAG-AFTRA, Sládek currently serves as New York Rep for SAGindie, helping bridge the gap between indie films and union performers. He has worked as a freelance journalist for publications such as Mean Magazine, served as Filmmaker Coordinator for Tribeca Film Festival, as Talent Coordinator for MTV News, and as Personal Assistant to author Jamaica Kincaid. Hailing from Denver, Colorado and Southern California, Sládek studied theater and actor training in college.
Choosing only one favorite book about movies or moviemaking was tough for Michael, so he used the scientific method of looking at which of his many books on movies and moviemaking was the most tattered because of use. Therefore, his answer has to be Cassavetes on Cassavetes, which is basically a year of film school packed into one convenient collection of from-the-director's-mouth insights about the process and poetry of DIY filmmaking.