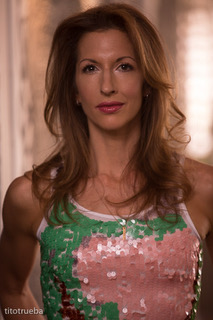 ALYSIA REINER has become an on-screen fixture of some of the buzziest TV series of the past few years, including FX's Better Things, ABC's How to Get Away With Murder, HBO's The Deuce, and her SAG Award-winning role as Natalie "Fig" Figueroa, the assistant warden everybody loves to hate on Netflix's Orange Is the New Black. But she's not just staying busy in front of the camera. Reiner co-starred in and produced the 2016 indie film Equity (directed by Meera Menon), which premiered at the Sundance Film Festival before being acquired and released by Sony Pictures Classics. In addition to critical acclaim for that film, Reiner has been awarded the Persistence of Vision Award by the Women's Media Summit, a MUSE "Made In NY" Award from the Mayor's Office and New York Women in Film and Television, and a Pioneer in Filmmaking Award.
With those accolades under her belt, Reiner got to work producing her second feature film, EGG. Directed by Marianna Palka and written by Risa Mickenberg, Egg centers on a get-together of two couples (Reiner and Gbenga Akinnagbe as Tina and Wayne and Christina Hendricks and David Alan Basche as Karen and Don), with the unexpected addition of Tina and Wayne's surrogate Kiki (Anna Camp) adding some complications to the hangout. Reiner produced the film alongside her producing partner/co-star/husband Basche and Michele Ganeless. Egg premiered at the 2018 Tribeca Film Festival. Gravitas Ventures will release the film in select theaters and on VOD on January 18. [UPDATE: You can now stream Egg on The Roku Channel, Kanopy, and Redbox.]
Actor-producer Alysia Reiner was kind enough to take some time out of her busy promotional schedule to answer a few questions about Egg and her career in front of and behind the camera.
——
SAGINDIE: You produced Egg and you also act in it. How did the project first come to you?
ALYSIA REINER: I did a workshop of Egg as a play 10 years ago – always do workshops! I got busy doing film and TV work, then bumped into the writer again two years ago – she had just seen Equity and asked me to read the film version and the script had always stayed with me.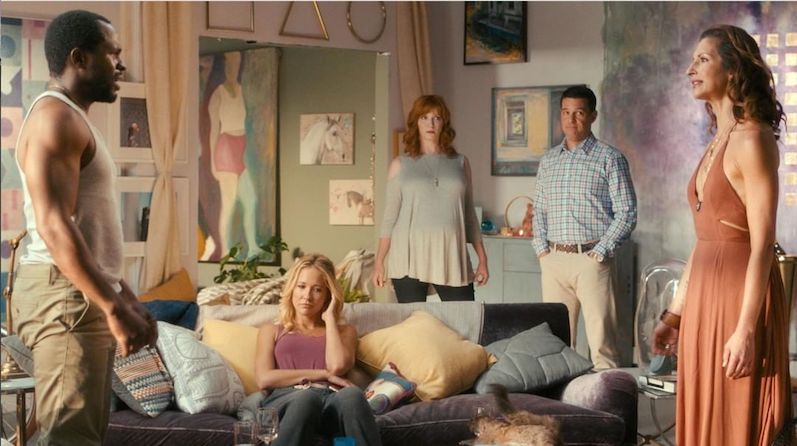 Did you always want to produce when you first got into acting or did your experience working on other peoples' sets motivate you to start creating your own opportunities?
AR: I was so motivated by amazing women like Lena Dunham, Jill Soloway, and of course Pamela Adlon – being on Better Things with her is beyond inspiring.
Both Egg and the first feature you produced, Equity, have women-centric storylines as well as female directors and female screenwriters. Are those mandates of the projects you want to produce in the future?
AR: YEP. I think I really produce in order to create more opportunity for women – both in complex women-centric storytelling and behind the camera.
How do you go about discovering scripts, writers, or directors that you'd like to work with?
AR: Read everything, see everything you can, meet as many writers and directors as you can, find the ones who speak to your soul. What stories do you feel you have to tell? What stories need to be told by you? I love working with people I meet on set. Jenn Rogien, who does costumes on Orange Is the New Black, did our costumes on Egg. And I would love to collaborate with OITNB writers in the future.
The director of Egg, Marianna Palka, is also an actor. Are there noticeable differences for you as an actor when someone with acting experience is directing you?
AR: Absolutely – but she is also such a cinephile. She is so about cinema and film and has seen everything!
Do you have any interest in directing?
AR: I would love to start by directing an episode of a show I am on… Dip my toe in that way in a world I understand.
Were there any specific lessons you learned producing Equity that made things easier with Egg or is each project completely its own beast with its own challenges?
AR: You always think you learned your lessons and then there are new lessons! On Equity we had 24 locations in as many days and a big cast; on Egg, only one main location and a small cast and I thought it would be so much easier, but just different challenges!
How involved were you in the casting process of Egg? What's it like as an actor to be on the decision-making side of casting?
AR: We didn't have a casting director, so very involved! David is my husband, Christina is a friend (we met at the Women's March!), Anna is friends with Marianna, so Gbenga was the only character we had to "cast."
I read before that in the past you have implemented eco-friendly policies on your productions. Do you see things improving on the green filmmaking front, or is there still a long way to go? Any tips for filmmakers looking to have a green set?
AR: YES and YES. It's so hard not to waste on set – but there are ways! Film Green is a great place to start!
What advice do you have for actors who might want to launch their own production company?
AR: I started with a short film – we took it to a bunch of festivals and it was a great way to dip your toe in and meet a ton of people. Networking is everything, as we all know.
After Egg, what's next for you?
AR: I am currently filming season seven of Orange Is the New Black, then start back in season three of The Deuce ( I was in season two). Better Things comes out February 28, and I have a bunch of TV shows in development. So it's busy, but we actors love that, right?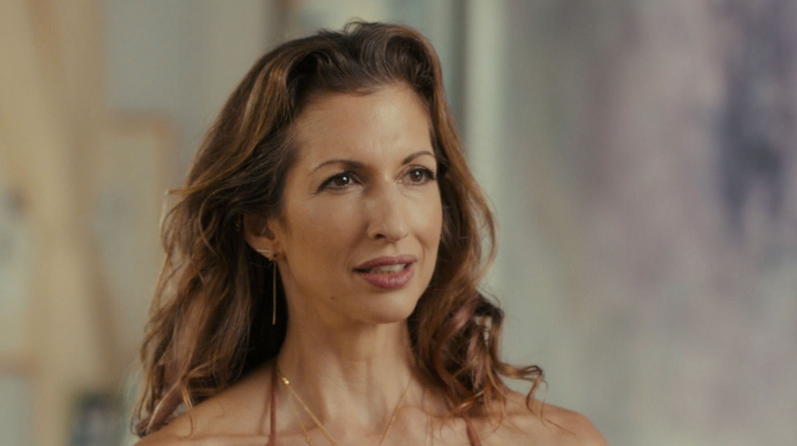 __
Thank you to Alysia for telling us about the film! You can pre-order EGG on iTunes, or catch it in theaters January 18, in New York, Los Angeles, Atlanta, Boston, Chicago, Cleveland, Denver, Detroit, Houston, Lubbock, Orlando, and San Francisco.
Learn more about EGG at the Gravitas Ventures website or follow the film on Twitter, Facebook, or Instagram.
If you're an independent filmmaker or know of an independent film-related topic we should write about, email blogadmin@sagindie.org for consideration.