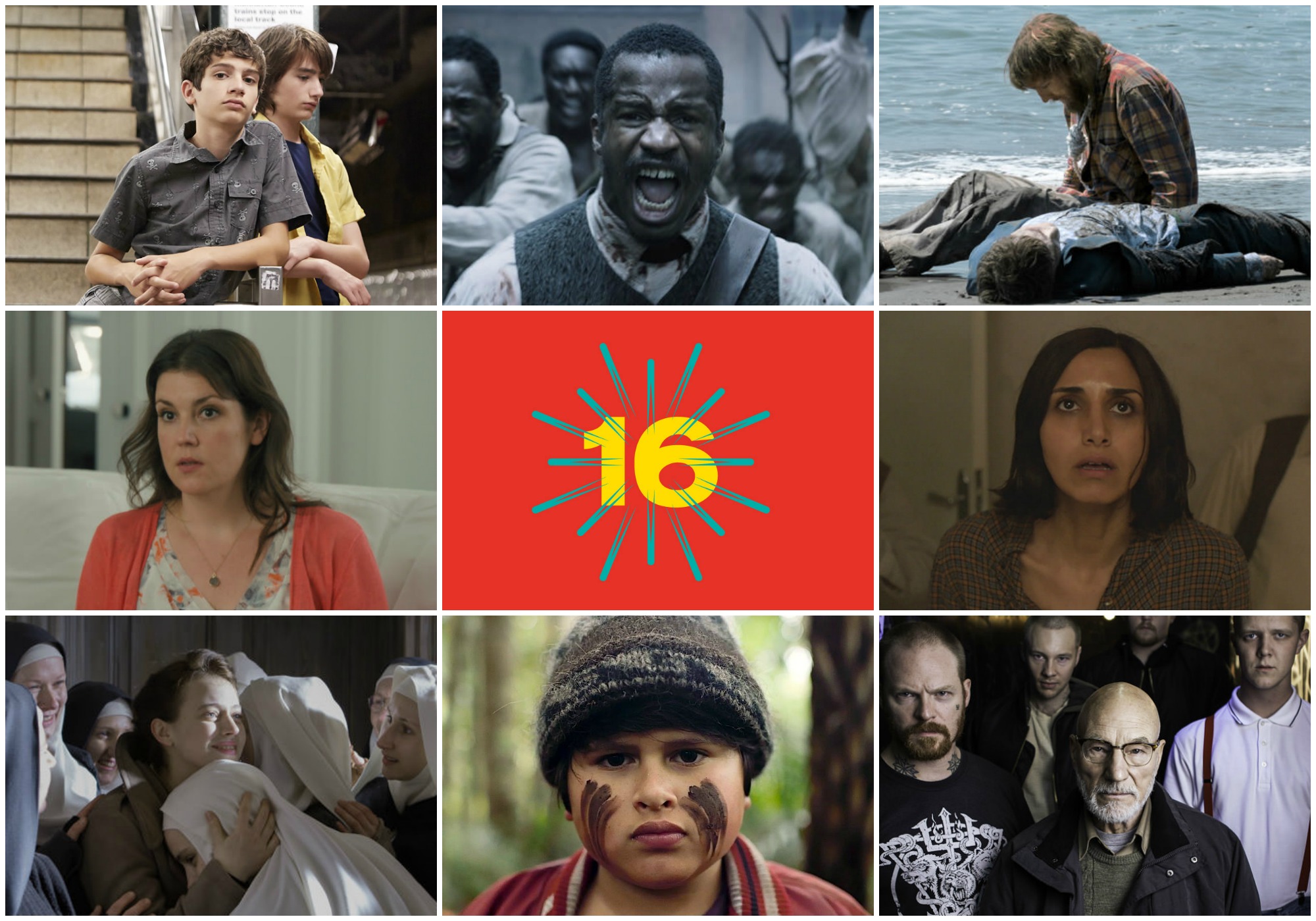 Now that we have returned from the 2016 Sundance Film Festival, we can share the full glory of our week in Park City (if it's prizes and trophies you care about, you can see the full list of 2016 Sundance Film Fest Award winners below).
For the 19th year, SAGindie hosted our annual Actor and Filmmaker brunches. A big shout out to our generous hosts: Actors Only Brunch hosts Emayatzy Corinealdi, Matthew Gray Gubler, Dulé Hill, Aldis Hodge, Melanie Lynskey, Adam Pally, Jason Ritter, and Ben Schnetzer (and sorry that our would-be host Yolonda Ross got stuck in that NYC snow and couldn't join us for the Park City snow!); and our Filmmakers Luncheon hosts Chad Hartigan, Bryce Dallas Howard, Chris Kelly, Nate Parker, Kevin Smith, and Christine Vachon. It was such a talented (and friendly!) group.
Be sure to look at all the photos from our 19th Annual Actors Only Brunch and 19th Annual Filmmakers Luncheon to see our wonderful hosts in all their smiling-in-front-of-our-logo glory.
For more personal anecdotes from our Sundance '16 shenanigans, here are the SAGindie staffers' thoughts on this year's fest…
——
Darrien's Take: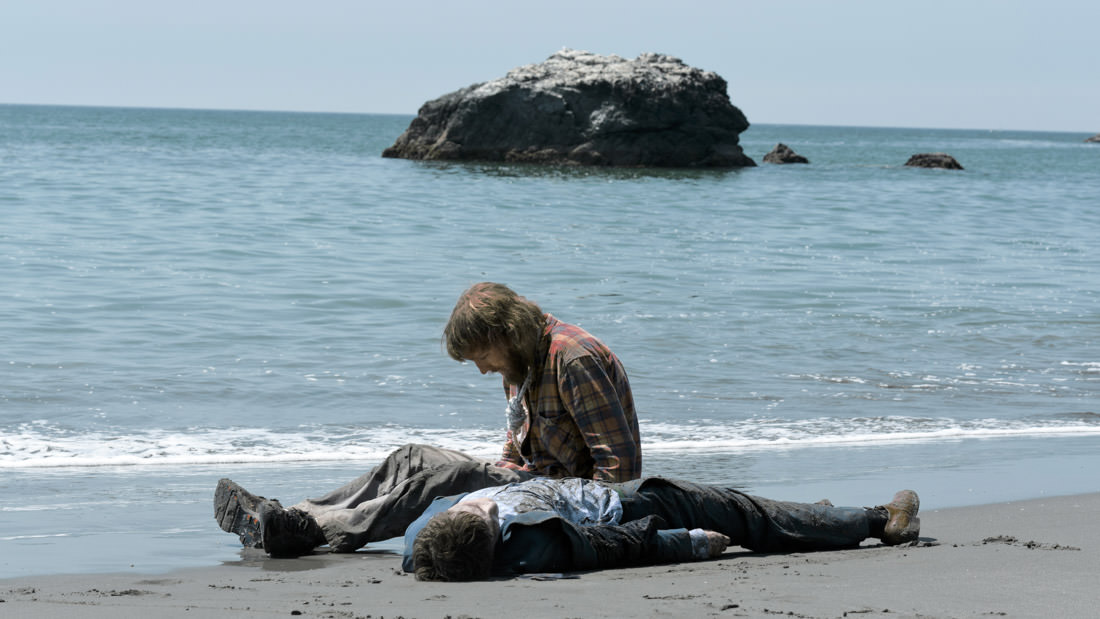 Every year at Sundance, I start out with great hopes of seeing 9 to 11 movies. But as the parties, dinners, and events get into motion, the amount of time I spend schmoozing increases, and the time I spend watching movies, decreases. Sad state of affairs. It's especially sad if the few movies I do see are not very good. Luckily, I saw a few that I really liked this year – so I'll take that.
SWISS ARMY MAN – Never thought I'd see so much of Harry Potter's butt in my life. For a movie that revolves around flatulence, maybe it should be expected that the film is irreverent and fun. Strange, to say the least, but fun. I enjoyed it, but I would really consider the person before recommending it.
LOVE & FRIENDSHIP – Whit Stillman's least angsty film. It's based on a Jane Austen novella. And while I love Jane Austen as much as most other English Literature majors, this feels more like an Oscar Wilde piece – to its credit. The audience laughed throughout the film and the rapid fire dialogue. I enjoyed it – it's the kind of film that I would likely stop to watch every time it comes on cable – as I do An Ideal Husband.
THE BIRTH OF A NATION – Well, you know how I love a good revolt. Though, ultimately, not sure you can call this a "good revolt" but it definitely was worth notice. And the film is worth notice as well. Nate Parker wrote, directed, produced, and starred in this film! Usually, that's too much of one person's opinion (The Brown Bunny comes to mind) but he handled it extremely well. The film is solid and well done. There are a few really showy roles and the violence is understandably abrasive. Maybe not the perfect film, and I would argue that the distribution company will have a hard time making its money back considering the price tag, but the film should be a contender come awards season. And if it's not – well, we can just take a page from the Nat Turner playbook, right?!
THE INTERVENTION – Probably my favorite film. Another actor taking the reins, this time it was Clea DuVall. And her job may have been a bit harder than Nate Parker's in that, 1) she make a Big Chill-type movie seem fresh and interesting, and 2) the comedy was great. I give big kudos to Melanie Lynskey. She was really funny, sometimes with just a subtle change of expression. DuVall handles the multiple story lines well, never veering too heavily on one over the other. And at the end, I didn't want to kill anyone, so… There's that.
Eliza's Take: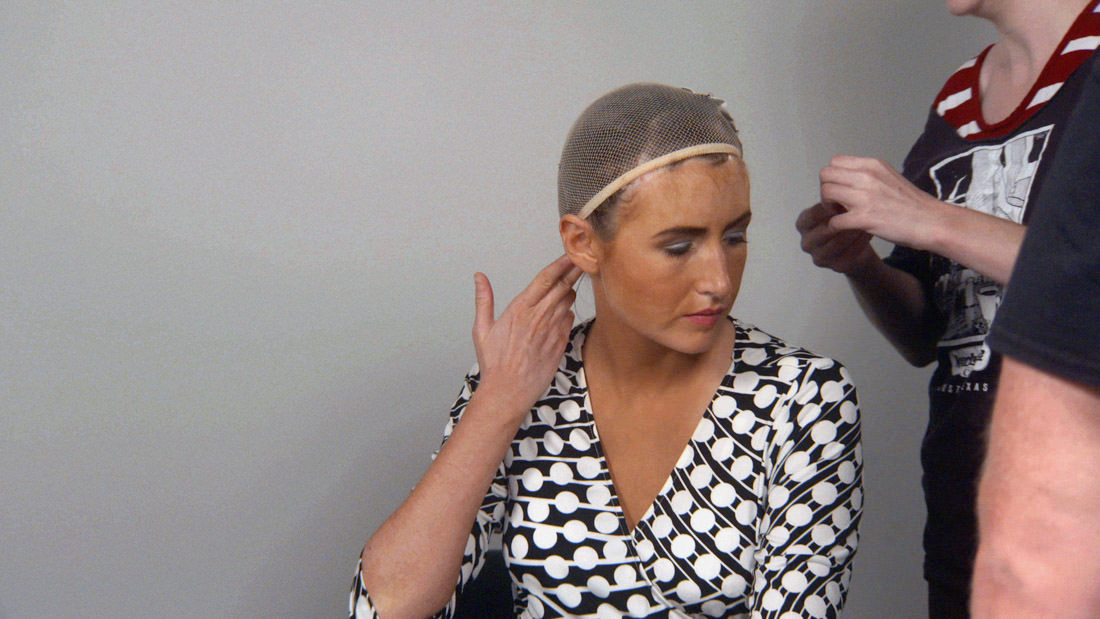 ​​Best movie I didn't actually see because it was at 830 am and I slept through my alarm, whoops: Kate Plays Christine
Best movie I didn't actually see because I didn't get a ticket even though I tried: Christine
Best movie I didn't actually see because even though I had a hard ticket I was turned away because The Eccles screwed up: Swiss Army Man
Best movie I didn't actually see because I went to a party instead: Green Room
Best movie I didn't actually see because I went to a Slamdance film instead: The Lure
I did see films, but I like them all exactly the same.

Colin's Take: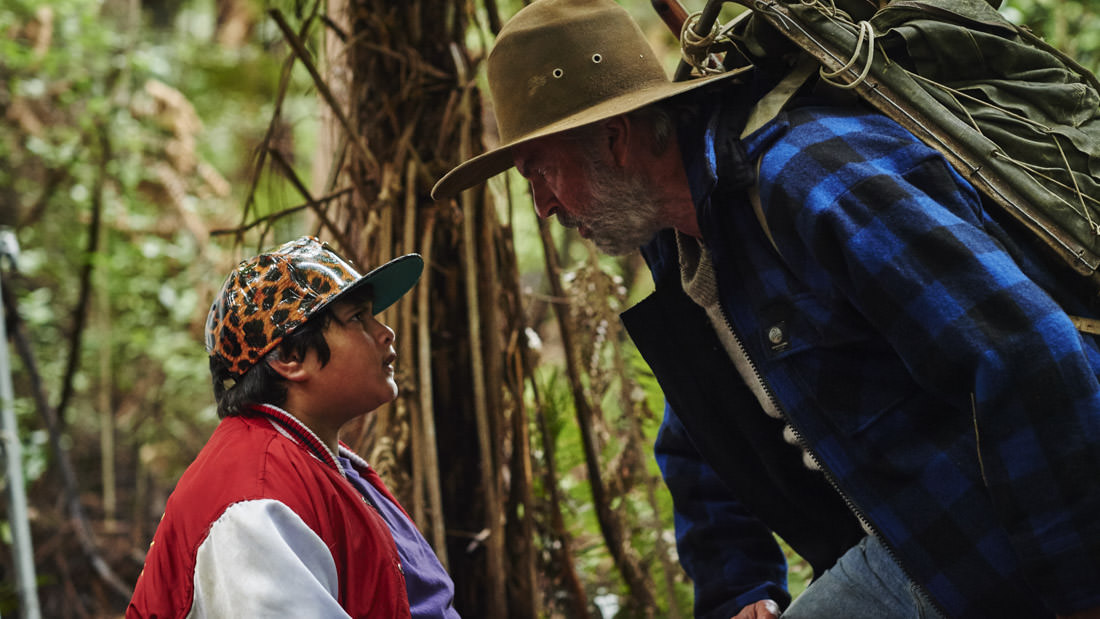 Favorite of the Fest: Hunt for the Wilderpeople – Taika Waititi does it again, and Sam Neill continues to be the best at being annoyed with precocious children. Funny and charming with a great lead performance from 13-year-old Julian Dennison.
Ensemble Cast MVP: Melanie Lynskey in The Intervention – She's always great. You know this, I know this. But she stole the show from a (very strong!) ensemble cast.
Most Disappointed to Miss: Sing Street, Author: The JT LeRoy Story, and Unlocking the Cage – I shall see these one day, I promise. (Thanks Weinstein Company, Amazon, and HBO for eventually distributing them!)
Best Soundtrack: Michael Jackson's Journey from Motown to Off the Wall – Duh. Such a fun screening. Intro'd by Spike Lee, people were dancing in their seats through the movie.
Most Misunderstood: Swiss Army Man! The media narrative was all about pearl-clutching fogies walking out because they can't handle the farts, but I sort of loved it! A brief recap of my mindset while watching: Hm, okay this could be interesting… Wow, really? Farts? Okay… Wow, LOTS of farts… Okay, now I see what they're doing, this is great!… Hmm maybe this should have been a short. How are they going to sustain this?… Ahhh now I REALLY see what they're doing!… Totally on-board!… Applause! (And… scene.)
Overall a great (albeit exhausting) return trip to Park City.
Amanda's Take: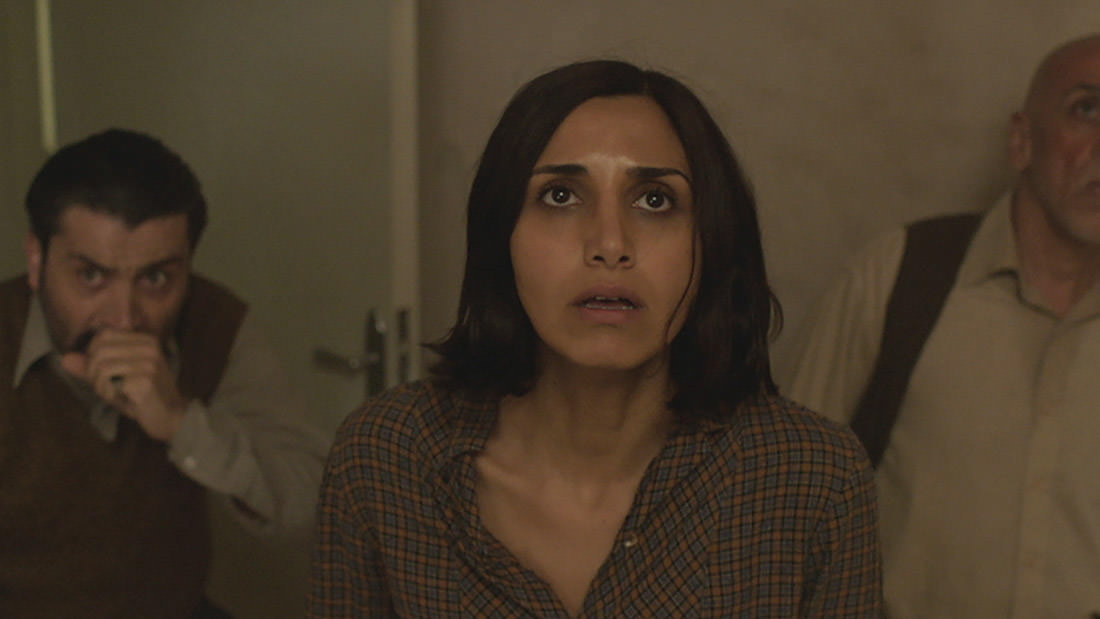 Another January, another cold year at Sundance. While I enjoyed fewer of my picks this year, there were some standouts:
Under the Shadow — I'm happy this Iranian horror flick is getting the attention it deserves; a classic ghost story, with a terrifying backdrop, and a determined mother all combine for a real solid genre piece; the tension was slow building and masterfully done.
Hunt for the Wilderpeople — Taika Waititi's latest had me laughing throughout; Sam Neill was bearded and grumpy, there was a dog name Tupac, and Julian Dennison's Ricky killed the game and set the bar for any future manhunts.
Agnus Dei — In one word, beautiful; from the story to direction to performances, everything about this solidified what goes into the filmmaking process.
The Birth of a Nation — It's made history for its selling price, but Nate Parker's debut feature is a history lesson for an untold story; well executed in every way, this was a really powerful film that seemed of a different caliber than other Sundance flicks.
Swiss Army Man was also an experience, and I got to meet Kevin Smith at our brunch which was cool #jerseypride.
Michael's Take: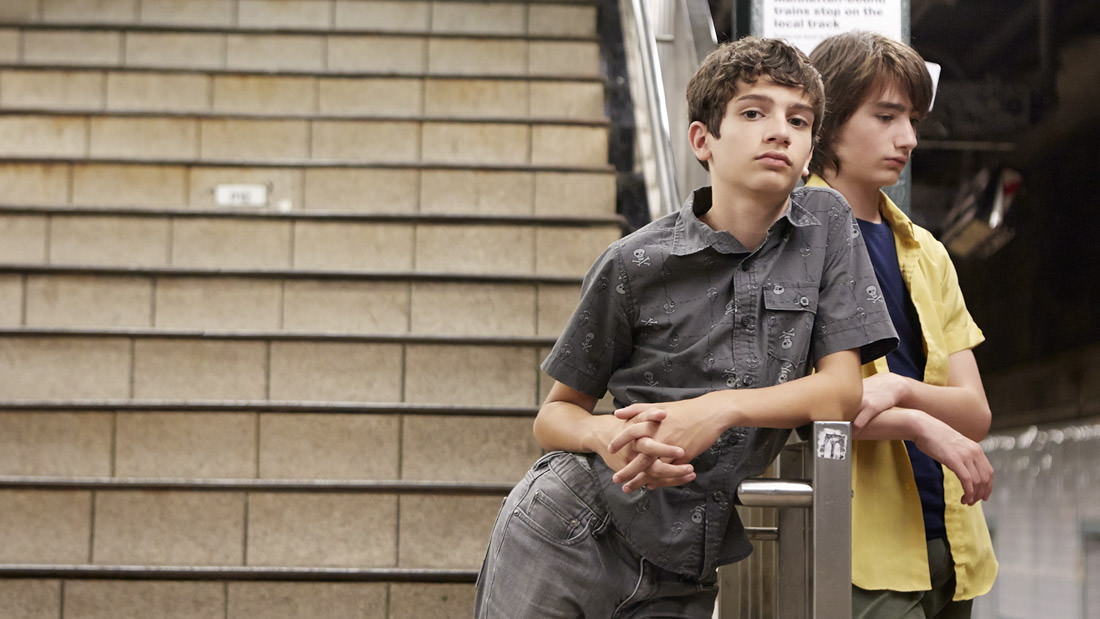 I was only able to fit five screenings into my Sundance excursions this year but my top favorites of these were Ira Sachs' excellent coming-of-age film Little Men and Jeremy Saulnier's harrowing siege film Green Room. Otherwise, I spent much of my time in meetings and schmoozing at various parties and events. The VR experiences in the New Frontier category were an interesting glimpse into the future of storytelling, although I really preferred Slamdance's Dan Mirvish and Paul Rachman's take on VR, via a crappy box with lens cut into it on late night Main St jaunts. As usual, the best brunches in town happened via SAGindie at our usual spot on Main – the food is always the best and so are the hosts and guests. Michael Shannon and Robert Beitzel's band playing on the final night of my stay capped things off perfectly. The long and short of it: even if you don't have a film at the festival, going to Sundance is always beneficial for networking and being inspired by great work and wonderful people.
2016 Sundance Film Festival Winners:
Grand Jury Prizes – Dramatic
Grand Jury Prizes – Documentary
Grand Jury Prizes – Shorts
Audience Awards
Congrats to this year's winners!
WHAT WERE YOUR SUNDANCE 2016 HIGHLIGHTS?
——
If you're an independent filmmaker or know of an independent film-related topic we should write about, email blogadmin@sagindie.org for consideration.