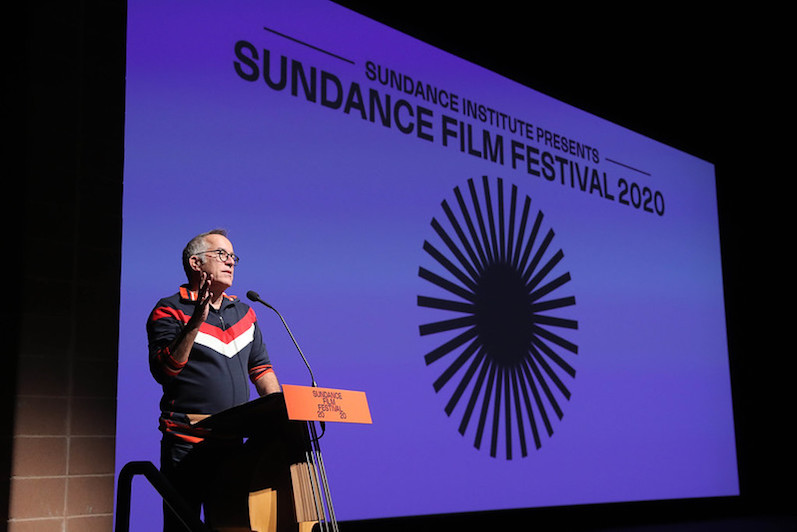 [UPDATED 2/4/20]
SAGindie kicked off a new decade by once again heading to the Sundance Film Festival. The 2020 festival – which said farewell to longtime festival director John Cooper – took place from January 23-February 2, (in Park City, UT, as per usual) and SAGindie returned to host the 23rd Annual Actors Only Brunch and 23rd Annual Filmmakers Luncheon. A big thanks to all who attended – and to our hosts, actors Rachel Brosnahan, Colman Domingo, Garret Dillahunt, Richard Jenkins, Logan Lerman, Sunita Mani, Andrea Riseborough, Miriam Shor, and Robin Thede; and filmmakers Max Barbakow, Radha Blank, Alex Huston Fischer, Liz Garbus, Natalie Erika James, Braden King, Lawrence Michael Levine, and Eleanor Wilson!
But beyond the party-hosting, the SAGindie staff also managed to see some movies. Check out our favorites below, along with a list of this year's award-winners.
——

Darrien's Favorites:
I didn't get to see very many movies this Sundance, too many other events/panels/receptions got in the way. However, I did manage to see a few and out of that small sampling, two stood out.
Blast Beat – an immigration story about a Colombian family trying to make it in America. Not your typical look at immigration, which made me like it even more.
Sylvie's Love – really good film. Beautifully shot, great performances by Tessa Thompson and Nnamdi Asomugha, and the '60s period clothing? Gorgeous!!!
Eliza's Favorites:
lol
uhhhh
I saw 3 total, I think?
Colin's Favorites:
The best movie I saw at Sundance 2020 was Bloody Nose, Empty Pockets. I loved it. Then I read about (spoiler?) how it was made and I'm… conflicted.
Still, great movie. But is it a documentary? I dunno! Discuss.

Shefali's Favorites:
My two favorite films of Sundance this year were… drumroll… Zola and Save Yourselves! After all the dramas I watched these two felt like the necessary breath of fresh air I craved. It definitely helped that they also both had super wild and different plots from the rest of the films I saw.
Runner ups: Nine Days, Shirley, The Father, and Miss Americana

2020 Sundance Film Festival Winners:
Grand Jury Awards – Dramatic
Grand Jury Awards – Documentary
Grand Jury Awards – Shorts
Audience Awards
Additional Awards
Congrats to all of the award-winners!
WHAT WERE YOUR FAVORITE SUNDANCE 2020 MOVIES?
——
If you're an independent filmmaker or know of an independent film-related topic we should write about, email blogadmin@sagindie.org for consideration.