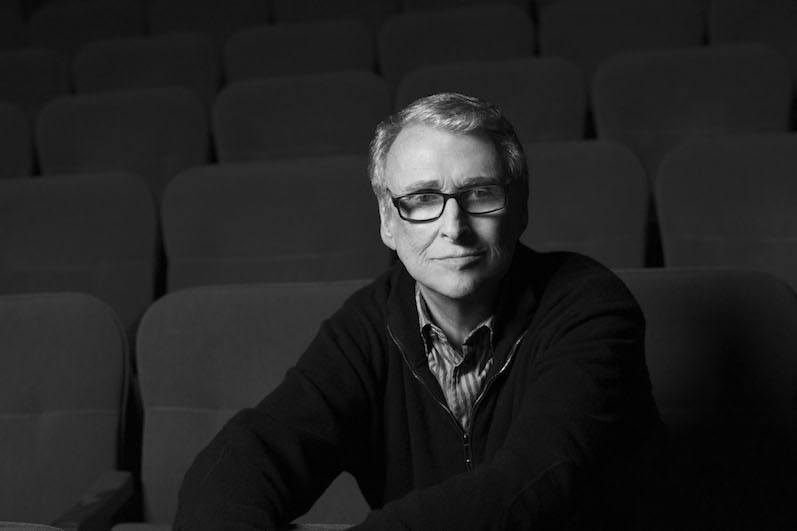 Let's be honest, MIKE NICHOLS was about as accomplished as a filmmaker can get. The director-writer-producer-comedian, who died yesterday at age 83, was one of the few, the proud, the EGOT winners: That's right, he won Emmys (for Wit and Angels in America), a Grammy (for his comedy album An Evening with Mike Nichols and Elaine May), an Oscar (for The Graduate), and a whole bunch of Tonys (for Barefoot in the Park, The Odd Couple, Annie, Monty Python's Spamalot, and Death of a Salesman, among others). But there are a bunch of other reasons why Mike Nichols was a maverick filmmaker and a huge influence on modern movies. Here are just a few…
One Hell of a Debut
Talk about coming out swinging. Nichols' first film Who's Afraid of Virginia Woolf? (1966) brought two of Hollywood's biggest stars (and real-life tabloid fodder/married couple) Elizabeth Taylor and Richard Burton to the screen in one of the most memorable films about marriage (and drunken evenings) ever made. To call the film a success would be an understatement – it was nominated for an Oscar in every single category in which it was eligible (winning for Cinematography, Art Direction, Costume Design, Lead Actress for Taylor, and Supporting Actress for Sandy Dennis). If you don't want to wait for Thanksgiving to see drunk family members trying to kill each other, watch this movie ASAP.
An Early, Groundbreaking Indie
The studio system was starting to crack by the 1960's, and Mike Nichols' 1967 hit The Graduate is usually credited alongside Bonnie and Clyde for ushering in "new Hollywood" – an era that produced auteur filmmakers and out-of-the-box ideas. Often overlooked is the fact that The Graduate was produced and distributed by indie company Embassy Pictures. When sneak previews at New York arthouse cinemas didn't go over well, producer Joseph E. Levine sent the film (and Nichols and his star, newcomer Dustin Hoffman) on a college campus screening tour to target young audiences. Word-of-mouth among the young and the aimless (aka dirty hippies) spread, and by 1968 The Graduate was the highest-grossing film of the year (adjusted for inflation, it's the 22nd highest-grossing movie of all time in the U.S.). The New Yorker dubbed it, "the biggest success in the history of movies." So give Richard Linklater or Larry Clark the credit, but Mike Nichols did the indie-film-about-disaffected-youth before it was cool.
Big Stars Doing Dirty Things
Nichols' 1971 relationship dramedy Carnal Knowledge followed the sex lives of two best friends (Jack Nicholson and Art Garfunkel) and their respective girlfriends (Ann-Margret and Candice Bergen), and didn't shy away from the frank, embarrassing, or disturbing details. The film was so scandalous upon release that the Georgia Supreme Court labeled it obscene and actually prosecuted a theater manager for screening the film. Nichols would return to the world of sexual politics (and got America's Sweetheart Julia Roberts to say very naughty words) in 2004's Closer.
Perfecting the Biopic
With 1983's Silkwood, Nichols returned to film directing after an eight-year hiatus. Silkwood (with a screenplay by Nora Ephron) brought the true-life story of nuclear power plant whistleblower Karen Silkwood to the screen, combining biographical elements into a thriller narrative. It gave Meryl Streep one of her best roles (joined by supporting castmates Cher and Kurt Russell), and helped set the template for social justice biopics like Steven Soderbergh's Erin Brockovich and Ryan Coogler's Fruitvale Station.
Women? In Movies?!
While the film world still seems shocked when a movie starring a lady is successful, back in 1988, Nichols had one of the biggest hits of the year with the romantic comedy Working Girl, a movie that had not one but TWO female lead roles (for Melanie Griffith and Sigourney Weaver), plus a supporting turn by Joan Cusack. (Some dude named Harrison Ford was also around as the eye candy – though of course he gets top-billing in the trailer. Never underestimate the patriarchy of a movie studio's marketing department.)
Directing a Good Remake
Who knew that was possible, right? They are few and far between, but Nichols adapted the French-Italian film La Cage aux Folles (which itself was a remake of a stage play) into 1996's critical and commercial success, The Birdcage. Nichols' remake – with a screenplay by Nichols' old comedy partner Elaine May and performances from Robin Williams, Gene Hackman, Nathan Lane, and Dianne Wiest – has gone on to become just as well-known (if not more) than its predecessor.
RIP Mike Nichols. Which is your favorite Nichols film?
——
If you're an independent filmmaker or know of an independent film-related topic we should write about, email blogadmin@sagindie.org for consideration.