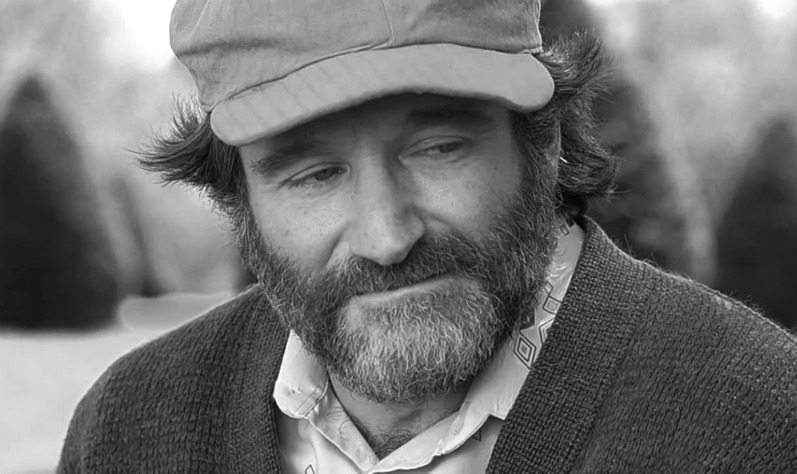 [UPDATED 6/6/18]
You could never put ROBIN WILLIAMS' career into one box. He was a hyperactive standup; a wacky comedic leading man; a stable presence in family fare; and a moving character actor. He could play everything from Peter Pan to a PTSD-addled homeless man (in the same year, no less!). Though he's still generally thought of as a comedian, the man had range.
By the time Williams won an Oscar in 1998, he'd become one of Hollywood's biggest box office draws. Still, he didn't turn his back on smaller, independent films. Williams proved he was the type of actor willing to take a risk on an unknown filmmaker or an outside-the-box premise; and the odds of these indies getting attention, funding, or distribution were no doubt increased thanks to support from an actor like Robin Williams. A number of the actor's lesser-known indie projects are also worth exploring. In light of his untimely passing, we take a look at some of these films.


Arguably the crowning achievement of Robin Williams' indie film career, if not his film career period (the movie was an astounding success, grossing over $200 million), Williams won the Academy Award for Best Supporting Actor for his portrayal as the tough-love psychologist of a troubled Boston genius. The actor brought gravitas to a small film written by two unknown actor/writers (Matt Damon and Ben Affleck) and helmed by Gus Van Sant, then largely considered an "art-house" filmmaker. Damon and Affleck credited Williams' casting as the linchpin to getting the movie made. As a bonus, he contributed more than just his name recognition and box office draw – he ad-libbed much of his character's dialogue (including the film's final line).
One of Robin Williams' darkest roles is in this thriller from writer/director Mark Romanek, which premiered at the 2002 Sundance Film Festival. Williams portrays a photo technician who becomes dangerously obsessed with a customer's family (Connie Nielsen and Michael Vartan). For anyone who still wrote Williams off as a goofball, this performance definitely proved them wrong.
In this Canadian black comedy (filmed along the border of Alaska and British Columbia), Robin Williams plays a small-town travel agent who finds a dead body in a dumpster and decides to use the corpse to his financial advantage. A more indie-minded Weekend at Bernie's, with a great ensemble cast including Holly Hunter, Tim Blake Nelson, Giovanni Ribisi, and Woody Harrelson.
Before Catfish-ing was a thing, Williams delved into that territory in this psychological thriller based on a true story. He plays a radio host who starts investigating the existence of a teenage memoirist, but soon learns he might be digging a bit too deep.
This darkly comedic, envelope-pushing satire from writer/director Bobcat Goldthwait may be uncomfortably close to the events surrounding Robin Williams' death, but it's one of the best performances of his career. Delving too much into the plot (about Williams' relationship with his asshole teenage son) might give away some of the surprises, but World's Greatest Dad deserves the cult adoration it has gained since a fairly quiet release in 2009.
Released Posthumously…
A remake of the 1997 Israeli film The 92 Minutes of Mr. Baum, Williams stars as a bitter New Yorker who is diagnosed with a brain aneurysm and is told (out of spite) that he only has 90 minutes to live. Co-starring Mila Kunis, Peter Dinklage, and Melissa Leo, the film is about making up for past time and living each hour-and-a-half like it might be your last.
Robin Williams added his own entry to the indie Christmas movie canon with this comedy about a dysfunctional family holiday. Like most dysfunctional family holiday movies, you can count on a strong ensemble cast; here, Williams is the patriarch of a brood consisting of Joel McHale, Lauren Graham, Oliver Platt, Clark Duke, Wendi McLendon-Covey, Tim Heidecker, and Candice Bergen.
Directed by Dito Montiel, this drama – which premiered at the 2014 Tribeca Film Festival – centers on a married man (Williams) whose encounter with a gay street hustler (Roberto Aguire) makes him confront his secret life. Released in July 2015, the film became Williams' final on-screen performance.

What are some of your favorite Robin Williams performances?
——
If you're an independent filmmaker or know of an independent film-related topic we should write about, email blogadmin@sagindie.org for consideration.