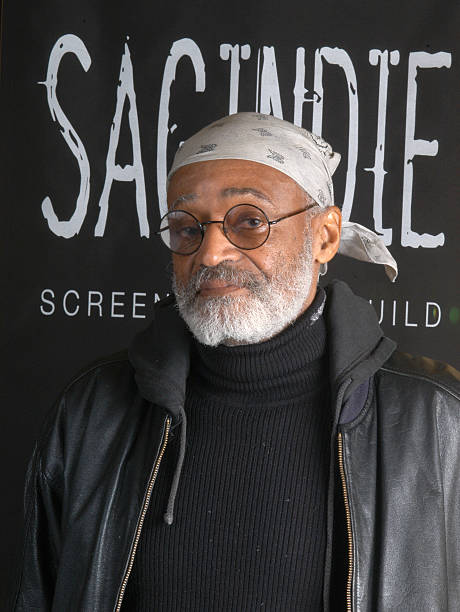 The film industry is mourning the loss of a cinematic rule-breaker who epitomized the indie spirit, MELVIN VAN PEEBLES, who passed away on September 21. Born in 1932 in Chicago, Van Peebles served nearly four years in the U.S. Air Force before he began making short films in 1950s San Francisco. He found success as a writer in France, where he adapted his own novel into his first feature film, 1967's groundbreaking interracial relationship dramedy The Story of a Three Day Pass.
His debut caught the attention of Hollywood producers and Van Peebles was tapped by Columbia Pictures to make his first American feature. That 1970 comedy, Watermelon Man, was a financial success, leading to Columbia's offer of a three-picture deal. But Van Peebles turned the studio down, instead venturing forth with a self-produced indie that would bring him in front of the camera and into cinema history.
Sweet Sweetback's Baadasssss Song was a $150,000-budgeted feature written, produced, directed, scored, and edited by Van Peebles, who also starred as a Los Angeles antihero on the run from the law. The filmmaker insisted on hiring a diverse crew (50% People of Color) for the X-rated action drama, which is credited with ushering in the "Blaxploitation" film movement. Sweetback was the highest-grossing independent film of its year and was entered into the National Film Registry at the Library of Congress in 2020.
Melvin continued to work steadily as a filmmaker, actor, playwright, novelist, and musician. He appeared in the movies Boomerang, Posse, and Blackout; and wrote and directed the independent films Don't Play Us Cheap, Identity Crisis, and Bellyful. Van Peebles was the father of three children, Mario, Megan, and Max Van Peebles (who all appeared in Sweetback as child actors). Clearly held in high esteem by his children, Melvin's genius was brought to the screen in his son Mario's film Baadasssss!, which tracks the making of Sweetback and showcased his family's legacy for a new audience. Melvin Van Peebles was 89 years old.
"Somebody once asked me, 'Melvin, how'd you get to the top?' It was simple. Nobody would let me in at the bottom."
——
If you're an independent filmmaker or know of an independent film-related topic we should write about, email blogadmin@sagindie.org for consideration.