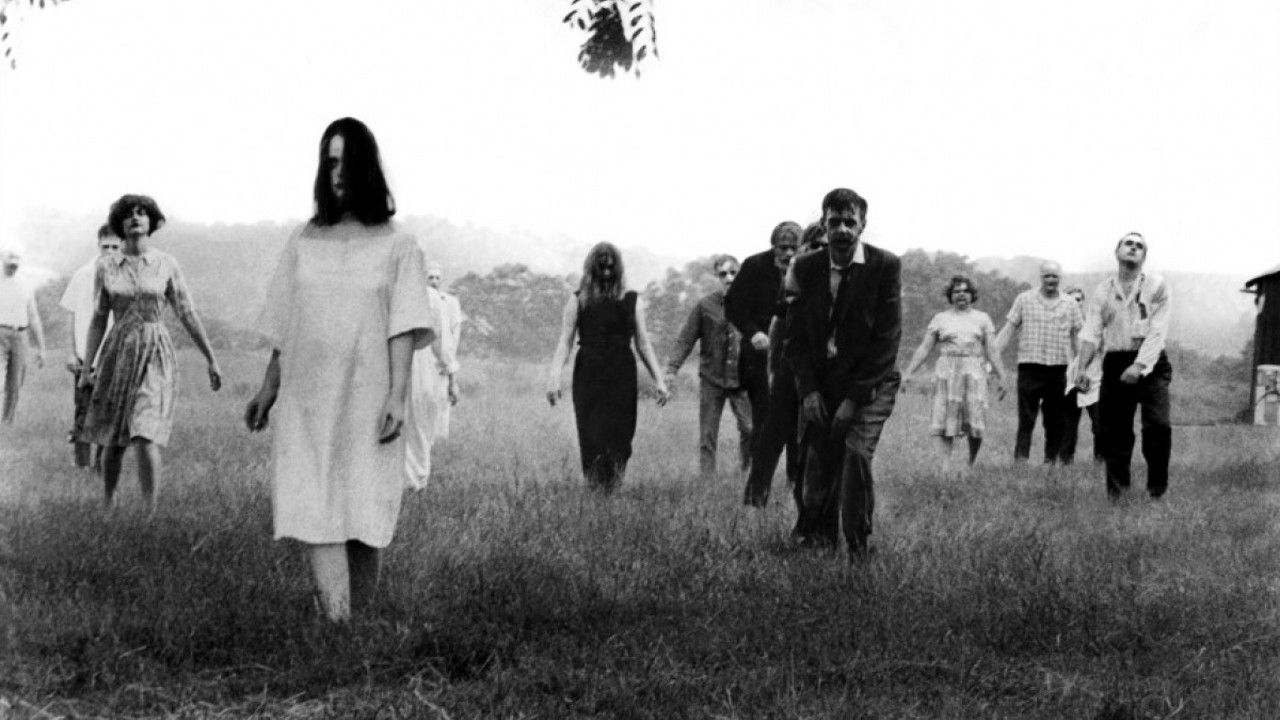 Happy 50th Anniversary, Night of the Living Dead! Yes, the ultimate zombie movie premiered on October 1, 1968. Not in Hollywood or Manhattan or Cannes, but in Pittsburgh. And not as a flashy evening gala, but as a matinee. Despite this inauspicious debut, the classic indie horror film has stood the test of time for five decades now and is showing no signs of fading from the culture. Director George A. Romero shot the film on a $114,000 budget utilizing familiar tropes of micro-budget filmmaking: A small cast and basically one location. But what it lacked in scope it made up for in suspense, gore, and social commentary. Despite some negative reviews, the film grossed over $30 million during the initial release, but its legacy extends beyond the franchise money and sequels that followed; Night of the Living Dead launched the zombie genre as we know it. So there has been no shortage of writers, historians, and critics heaping praise upon the film, even well before it hit its half-century birthday. So we decided to show some love to this iconic film by gathering some Good Reads: Night of the Living Dead Edition.

(Most) Everything You Could Possibly Want to Know About Night of the Living Dead
The Production
George Romero Discusses Night of the Living Dead in Previously Unavailable 1972 Interview (via Alex Ben Block for Variety)

The Scares
A New Phase of Horror: Close-Up on Night of the Living Dead (via Jeremy Carr for Notebook)

The Director
The Defining Feature of George Romero's Movies Wasn't Their Zombies. It Was Their Brains. (via Caetlin Benson-Allott for Slate)

The Writer
Writing and Making Night of the Living Dead (via Ryan Lambie for Den of Geek)

The Hero
How Casting a Black Actor Changed Night of the Living Dead (via Joe Kane for The Wrap)

The Backlash
Roger Ebert Review of Night of the Living Dead (via Roger Ebert, originally published in Reader's Digest)

The Canon
Ranking George A. Romero's Zombie Movies (via Jimmy Donnellan for Cultured Vultures)

The Restoration
Night of the Living Dead has always looked awful, but the 4K restoration is terrific (via Charles Bramesco for The Verge)

The Legacy
The Lingering Horror of Night of the Living Dead (via Richard Newby for The Hollywood Reporter)

The Analysis
Night of the Living Dead: Mere Anarchy Is Loosed (via Stuart Klawans for The Criterion Collection)

Extra Credit
The Copyright
NIGHT OF THE LIVING DEAD is available to stream on The Criterion Channel, Amazon Prime, Vudu, Epix, Tubi, The Roku Channel, Kanopy, Shudder, and HBO Max.
Why do you think Night of the Living Dead is still alive and well in our culture?
Interested in more Good Reads about specific touchstone indie films? Check out our collection for Halloween and Heathers.
——
If you're an independent filmmaker or know of an independent film-related topic we should write about, email blogadmin@sagindie.org for consideration.