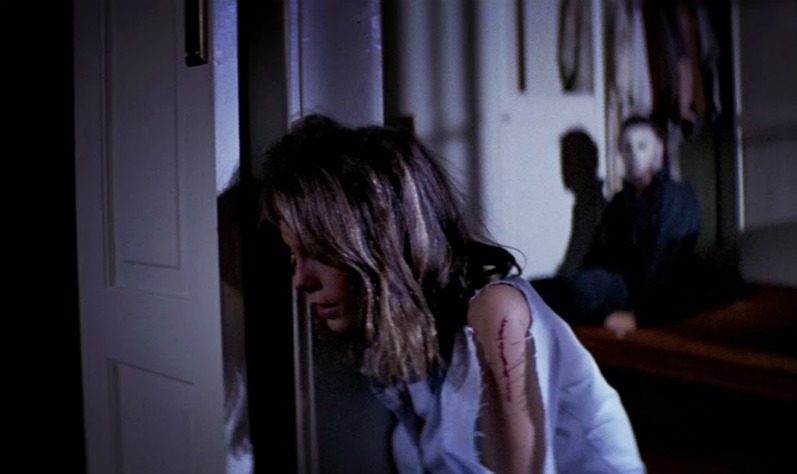 [UPDATED 10/15/21]
It's Good Reads: Halloween Edition! Or rather, Good Reads: Halloween Edition. Director John Carpenter's 1978 low-budget indie about a masked, babysitter-stalking killer was at one point the most successful independent film of all time (with a $320,000 budget, it became a $300 million franchise). It wasn't the first slasher movie, but it launched that horror subgenre to a new stratosphere of popularity. With a star-making turn from Jamie Lee Curtis and an indelible villain in the form of Michael Myers (aka "The Shape"), the film hasn't faded from memory, even after four decades since its release. Every year when October rolls around, movie critics, film journalists, and pop culture writers re-visit the classic chiller with historical insight, fresh analysis, and overall apprecaition. If you're a fan, or just interested in learning more about the film's production and legacy, we've collected some of the great Halloween reads below.

(Most) Everything You Could Possibly Want to Know About Halloween
The Inspiration
The Untold Story of the Real Person Who Inspired Halloween's Michael Myers (via Rose Minutaglio for Esquire)

The Production
The Making of John Carpenter's Halloween (via David Konow for Consequence of Sound)

The Scares
Halloween Gets Its Best Scares From the Creepiness of Being Followed (via Mike D'Angelo for The A.V. Club)

The Director
John Carpenter Q&A: Why Halloween Didn't Need Sequels & What Scares The Master Of Horror (via Jen Yamato for Deadline)

The Producer
This Halloween, We're Remembering Debra Hill (via Clarke Wolfe for Nerdist)

The Final Girl
Jamie Lee Curtis Made Laurie Strode The Best Scream Queen of All Time (via Meghan O'Keefe for Decider)

The Killer
Michael Myers, Unmasked (via Simon Abrams for Vanity Fair)

The Mask
A Very Brief History of a Very Famous Mask (via Stacia Kissick Jones for She Blogged By Night)

The Music
Halloween: Composer Notes (via John Carpenter)

The Franchise
From Michael Myers to Rob Zombie: Into the Halloweenverse (via Keith Phipps for GQ)
Extra Credit
The Podcast
Halloween Unmasked (via The Ringer)

The Reaction
Ever wonder what it was like to see the original #HalloweenMovie during its original run? YouTube user Kyle J. Wood recorded audio during a screening at a Hollywood Boulevard theater in 1979, one year after the film opened and synced up with remastered video! pic.twitter.com/Qn88B6t8FH

— Daily Grindhouse (@DailyGrindhouse) October 18, 2018
HALLOWEEN is currently available to stream on Shudder, The Roku Channel, Hoopla, and Redbox.
What do you love about Halloween (and Halloween)?
Interested in more Good Reads about specific touchstone indie films? Check out our collection for Heathers and Night of the Living Dead.
——
If you're an independent filmmaker or know of an independent film-related topic we should write about, email blogadmin@sagindie.org for consideration.