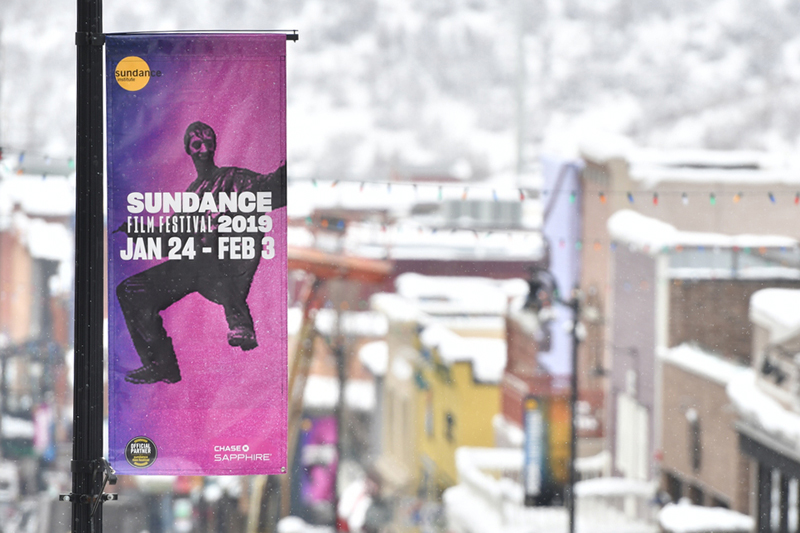 2019 was another stellar year for SAGindie at Sundance. Our annual sojourn in Park City, Utah, saw the continuation of a few traditions: movie-watching, party-going, and staying warm with the aid of whiskey. Okay, our official tradition was hosting brunches for the moviemakers and performers at the fest: the 22nd Annual SAGindie Actors Only Brunch (hosted by Tim Daly, Kelvin Harrison Jr., Lil Rel Howery, Imani Lewis, Wendi McLendon-Covey, Wendell Pierce, and Roger Guenveur Smith) and the 22nd Annual SAGindie Filmmakers Luncheon (hosted by Samantha Buck, Justin Chon, Rashaad Ernesto Green, Kyra Sedgwick, and Marie Schlingmann). Thanks to our hosts and to everyone else who was able to come hang and eat with us!
For more about our time in Park City, see our staff's favorite films, recaps, and all of the 2019 Sundance award-winners below.
——

Eliza (who might be a Satanist now?)'s Favorites:
Hail Satan?
Untitled Amazing Johnathan Documentary
Shorts Program 1
Colin's Favorites:
The ones I saw and liked:
The ones I didn't see (bummer!) but am glad landed distribution deals:
Shefali's Favorites:
This is so hard because I saw so many movies at Sundance. 10 to be exact. Okay so maybe this is just me bragging a little bit!
But of all the movies I did see the ones that stood out to me the most were:
Late Night – Pheonomical script by Mindy Kaling and performances from both her and Emma Thompson. It felt like an episode of The Office or The Mindy Project in the sense that there was never a dull moment and even the emotional scenes were filled with comedic one-liners and really great take downs of the patriarchy.
The Last Black Man in San Francisco – Being on the side of immigrants who have invaded San Francisco to profit from the tech industry and have largely contributed to the gentrification of the entire area, this film is an extremely important reminder of what was there first. The cinematography, script, and acting were stunning.
The Farewell – I really loved the entire ensemble! And Awkwafina, stepping into her first leading role in a drama.
Blinded by the Light – Really got me wanting to listen to Bruce Springsteen's entire discography. Also, very exciting to see a young southeast Asian character in a leading role!
Honorable mentions: Hala, Ms. Purple, Luce, Brittany Runs a Marathon
2019 Sundance Film Festival Winners:
Grand Jury Awards – Dramatic
Grand Jury Awards – Documentary
Grand Jury Awards – Shorts
Audience Awards
Additional Awards
Alfred P. Sloan Feature Film Prize: The Boy Who Harnessed the Wind
NEXT Innovator Prize: The Infiltrators
Sundance Institute/Amazon Studios Producers Awards – Feature Film: Carly Hugo and Matt Parker
Sundance Institute/Amazon Studios Producers Awards – Documentary Film: Lori Cheatle
Sundance Institute/Netflix Open Borders Fellowship: Talal Derki; Chaitanya Tamhane and Tatiana Huezo
Sundance Institute/NHK Award: Planet Korsakov
Congrats to all of the award-winners!
WHAT WERE YOUR FAVORITE THINGS ABOUT THE 2019 SUNDANCE FILM FESTIVAL?
——
If you're an independent filmmaker or know of an independent film-related topic we should write about, email blogadmin@sagindie.org for consideration.