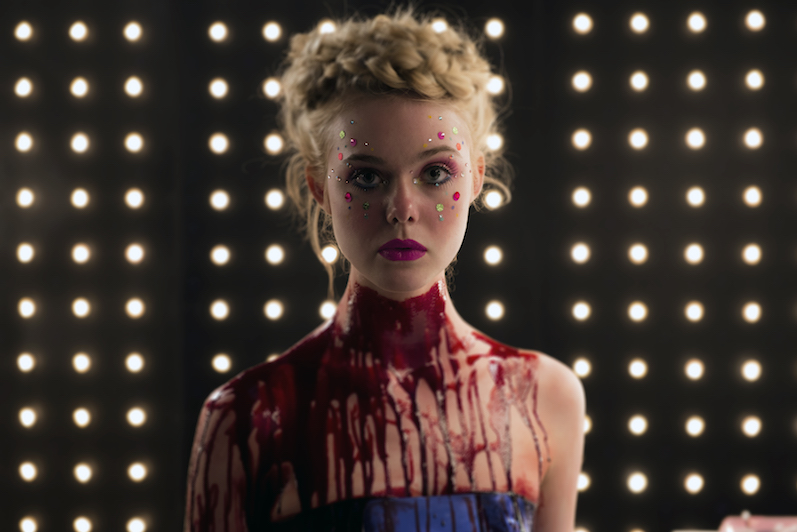 These days it's getting harder and harder to differentiate "summer movie season" from "every other movie season." Seeing that we are only now reaching June and 2016 has already seen its biggest-budget tentpoles come and go (and stay), the actual June movie calendar is fairly light on the superhero front (unless Jeff Goldblum counts as a superhero? We vote yes). But the real heroes are the SAGindie staff, who took a look through June's movie list to make their definitive must-see picks.
——
Darrien's Picks:

The typical grey weather in June seems to have fallen upon the movie releases as well. There aren't many films that I'm dying to see this month. To be fair, some of the most interesting films to be released in June I have simply already seen – Neon Demon, Swiss Army Man, and Hunt for the Wilderpeople. But the only films I might be interested in seeing this month are Independence Day: Resurgence and Finding Dory. And those are strong MAYBEs.
Come on July – I'm dying over here!
Eliza's Picks:

Popstar
The Fits
Tickled
Nuts
Neon Demon
Swiss Army Man
sounds like a weird grocery shopping list
Colin's Picks:

Top of my list this month is Raiders!: The Story of the Greatest Fan Film Ever Made. And I have high hopes for Popstar: Never Stop Never Stopping (if it's half as good as Andy Samberg's 7 Days in Hell I'll leave happy). A few indies I missed on the festival circuit that I hope to finally see: The Fits, Tickled, and The Neon Demon. And French-language Diary of a Chambermaid looks promising – who doesn't love a sneaky housekeeper up to no good?
On top of that, my big recommendations of films I've already seen: Swiss Army Man and Hunt for the Wilderpeople, two of my favorite films from Sundance 2016. Long live farting corpses and dogs named 2Pac!
Amanda's Picks:

Hollywood has yet to nail the video game to movie adaptation, which is a shame for us nerds, because some of these games have really really great stories. I want Warcraft to be good; no, good is too strong a word, I want Warcraft to be mindless big budget action, so that's what I'm going in for.
The most important movie out this June though is Independence Day: Resurgence or How Much Can I Love Jeff Goldblum 2 or I Hope It Lives Up to My Favorite Summer Blockbuster of All Time. I know it won't, and I'm VERY upset it's not being released on July 4th weekend like the original was but something tells me this movie will not go quietly into the night, it will not vanquish without a fight, and it's going to live on, and survive… at least as another unnecessary Hollywood sequel.
Keeping on trend with blockbusters, I'm really looking forward to Raiders!: The Story of the Greatest Fan Film Ever Made. A shot by shot remake of Raiders of the Lost Ark, made by kids in the '80s and finished years later. Nostalgia ready!

WHAT MOVIES ARE YOU LOOKING FORWARD TO SEEING THIS JUNE?
——
If you're an independent filmmaker or know of an independent film-related topic we should write about, email blogadmin@sagindie.org for consideration.