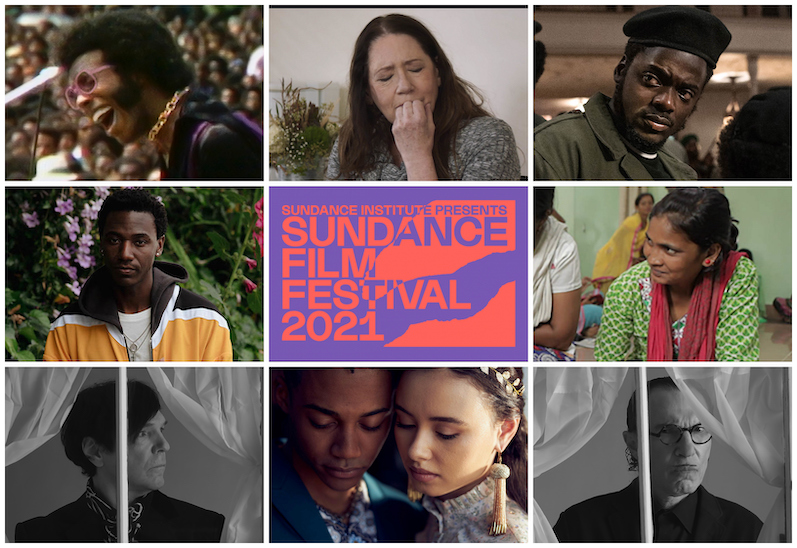 Another year, another Sundance Film Festival. And yet – the 2021 fest was a bit different (duh). With virtual screenings and satellite locations, the SAGindie staff stayed home instead of venturing up to the Park City mountains. And while our once-annual SAGindie brunches will have to wait for a non-pandemic year, that didn't mean we didn't participate!
SAGindie was a proud sponsor of the Queer House's Be Scene: An LGBTQIA+ Actors Showcase with Outfest and GLAAD, where queer talent performed excerpts from famous movie scenes including Pulp Fiction, Good Will Hunting, Romy & Michele's High School Reunion, Sex, Lies, and Videotape, and more (all directed by Rain Valdez).
We also took part in an event with Sundance 2021 partner FilmNorth. SAGindie's Darrien Michele Gipson moderated Actors Creating Content: A Conversation with Zazie Beetz and David Rysdahl. Learn more about the creative process of the co-stars of Nine Days and Shelter by watching the full panel on FilmNorth's website.
So, what else did we do at Sundance '21? Well, we watched a lot of movies. If you want to know which ones stood out, you can check out our staff picks below and also see the full list of award-winners.
——
Darrien's Favorites:
My favorites:
Summer of Soul
R#J – for it's innovation
Ailey
Judas and the Black Messiah
(I clearly only liked the films with Black people! How very Issa Rae of me. Lol)
I thought Robin Wright did a good job directing herself in Land.
Eliza's Favorites:
I was most charmed by Edgar Wright's The Sparks Brothers. Listen, I wasn't going to successfully convince my (notoriously private) second favorite band to let me make a documentary about them, so I am glad someone was able to!
Colin's Favorites:
My favorites of Sundance-From-My-Couch-2021 were both directorial debuts from actors-turned-directors, and both featured solid screenplays and some dynamic duo performances (well, one dynamic duo and one dynamic quad…ro? Quartet? Foursome?):
Jerrod Carmichael's On the Count of Three (starring Carmichael & Christopher Abbott) and Fran Kranz's Mass (starring Martha Plimpton & Jason Isaacs and Ann Dowd & Reed Birney).
Shefali's Favorites:
My Favorites:
Writing With Fire — My Mom actually recommended I add in this doc last minute and it did not disappoint! A really eye-opening and inspiring look into a group of Dalit women who run a newspaper reporting on news no one else dares to report in India.
Summer of Soul
Rita Moreno: Just a Girl Who Decided to Go For It
Judas and the Black Messiah
Fun, innovative runner ups: R#J, Together Together, Marvelous and the Black Hole
Michael's Favorites:
Out of the eleven films I was able to watch, my absolute favorites were Judas and the Black Messiah, On the Count of Three, and Summer of Soul. Runners up include We're All Going to the World's Fair and Flee. The one 8-bit virtual afterparty event I "attended" was a trip – the tech was really amazing and inventive but the drinks and swag situation left a lot to be desired. Next year in Park City!
2021 Sundance Film Festival Winners:
Grand Jury Awards – Dramatic
Grand Jury Awards – Documentary
Grand Jury Awards – Shorts
Audience Awards
Additional Awards
CONGRATS TO THIS YEAR'S AWARD-WINNERS AND THANKS TO SUNDANCE FOR ANOTHER MEMORABLE YEAR!
——
If you're an independent filmmaker or know of an independent film-related topic we should write about, email blogadmin@sagindie.org for consideration.