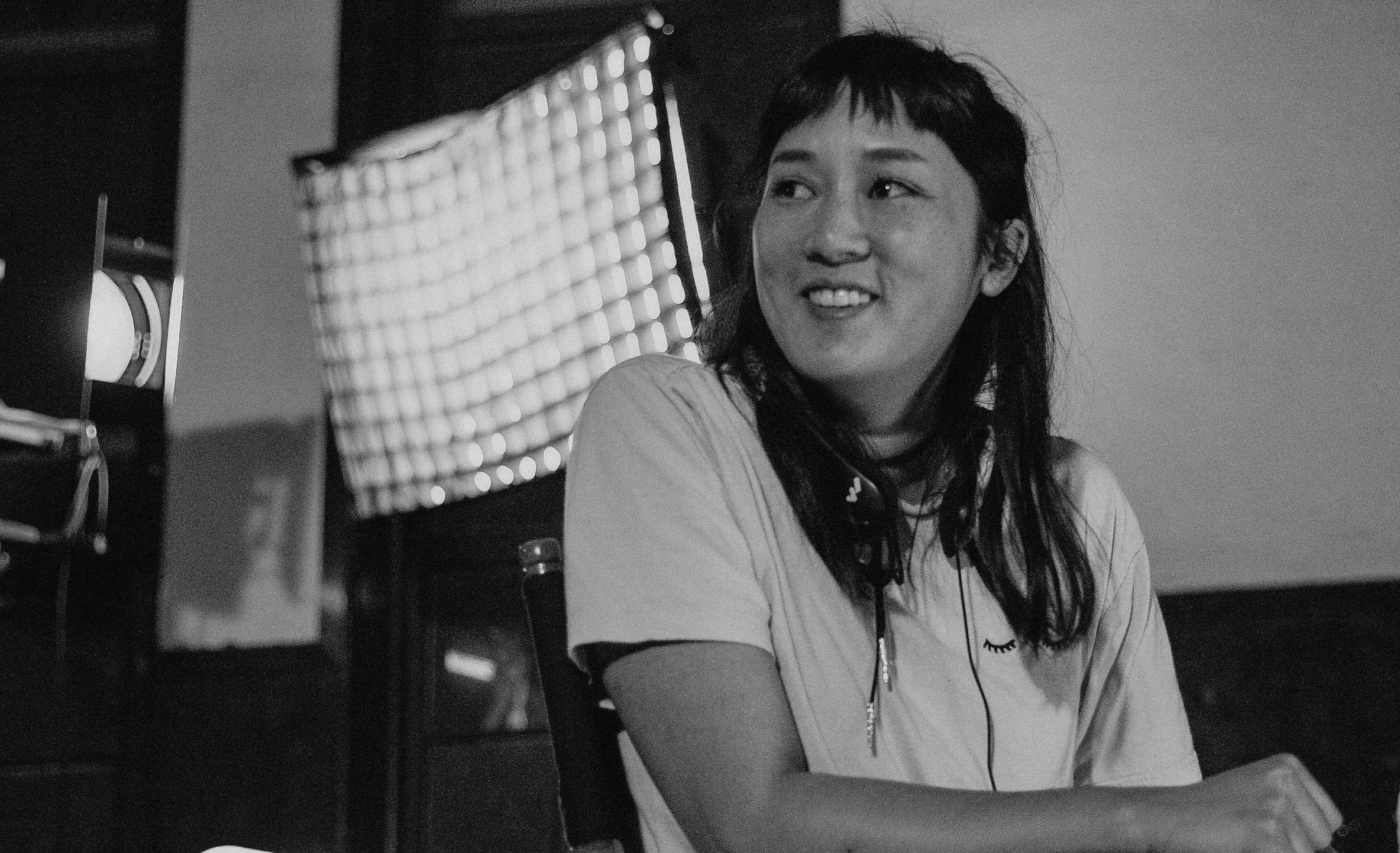 Filmmaker KATE TSANG spent her youth between the U.S. and Hong Kong, giving her a wide array of movie-watching options and imagination fuel. Drawn to fantastical stories, Tsang grew up to be an artist, writer, and director. Her short films – from live-action (So You've Grown Attached) to animated (Welcome to Doozy) to both (Sherman) – gained her industry attention, awards, and a national PBS broadcast. She became a writer for the animated series Adventure Time: Distant Lands and Steven Universe, for which she was Emmy-nominated. Tsang then got to work on a feature film, successfully pitching her way (wowing judges including Mira Nair, Kal Penn, and Katie Holmes) to win the 2019 AT&T/Tribeca Film Institute Untold Stories Grant. And now that resulting film is being unveiled for a theatrical release.
MARVELOUS AND THE BLACK HOLE is Tsang's feature debut as writer/director and premiered at the 2021 Sundance Film Festival before going on to screen at the 2021 Tribeca Film Festival and 2022 Cleveland International Film Fest (where the film was a SAGindie-sponsored screening). A coming-of-age story about troubled teenager Sammy (Miya Cech), who forms an unlikely friendship with local party magician Margot the Marvelous (Rhea Perlman), Marvelous and the Black Hole also stars Keith Powell and Leonardo Nam and arrives in theaters on April 22, courtesy of FilmRise.
We had the chance to talk with writer/director Kate Tsang about her new movie, her background in animation, navigating unexpected filmmaking curveballs, and more.
——
COLIN McCORMACK: What was the initial conception or inspiration for the project?
KATE TSANG: This film and the relationship between Sammy and Margot are inspired by my relationship with my grandfather. Growing up, my parents got divorced so I was bouncing back and forth between their homes in the Bay Area and Hong Kong. It was a really isolating experience as a young person. So when I came back to the Bay and was living with my mom, my grandfather came over to help with childcare because my mom was a single mom. He could tell I was a really depressed kid and he didn't judge me for it. He validated me and became the best friend I really needed in that moment. That relationship, I would say, changed and saved my life. I wanted to write something that was inspired by this really powerful connection. This film is also born from a place of me growing up loving fantasy and coming-of-age films like Edward Scissorhands and E.T. But nobody ever looked like me in them, so I wanted to write something for my younger self; something that I would have loved to have.
CM: Your previous work is a lot of animation writing. Do you approach animation differently than live-action?
KT: I would say I've always considered myself a filmmaker who loves both live-action and animation. A lot of my own personal work tries to find ways to combine those two in some way. Coming out of film school, you're not going to make a living just being a director – I certainly wasn't going to be that lucky person making a living directing. So I was so, so fortunate to be able to find my way into animation writing, which is a medium I love so much. I discovered that it's actually a place I really feel at home. Being able to write on amazing shows like Steven Universe Future and Adventure Time: Distant Lands for the last couple of years has sort of fed into my own filmmaking practice as well. The kind of storytelling you do in animation is similar to live-action. It's, How do you tell the most engaging story visually that's also emotional? Steven Universe Future and Adventure Time: Distant Lands, in particular, actually incorporated a lot of the writers' personal stories into them. So there wasn't really a huge gap I had to bridge in order to do both of these things.
CM: Once you finished the script of Marvelous, what were your first steps of getting it going and getting financing?
KT: When I wrote this film, I want to say it was before Crazy Rich Asians came out. I was in a place where I was given the advice, "Don't worry about how you're going to make a thing, just write the story you really want to see first." And I wanted to see this story of this angry teenage girl and her family. I had no idea how it was going to be funded because there weren't that many Asian-American movies being funded. My producer [Carolyn Mao] and I applied to this grant called Untold Stories that's funded by AT&T and Tribeca, where they pick five filmmakers based on their scripts and have them do this Shark Tank-style pitch. At the end of it, one group wins $1 million to make their film and we were the lucky recipients of the 2019 grant. That was the thing that actually funded the entirety of the film and allowed us to make this thing that I had no idea how we were ever going to be able to make. Because it's a very ambitious indie with children and animals and stunts and magic. Every step of this has been unconventional in a way.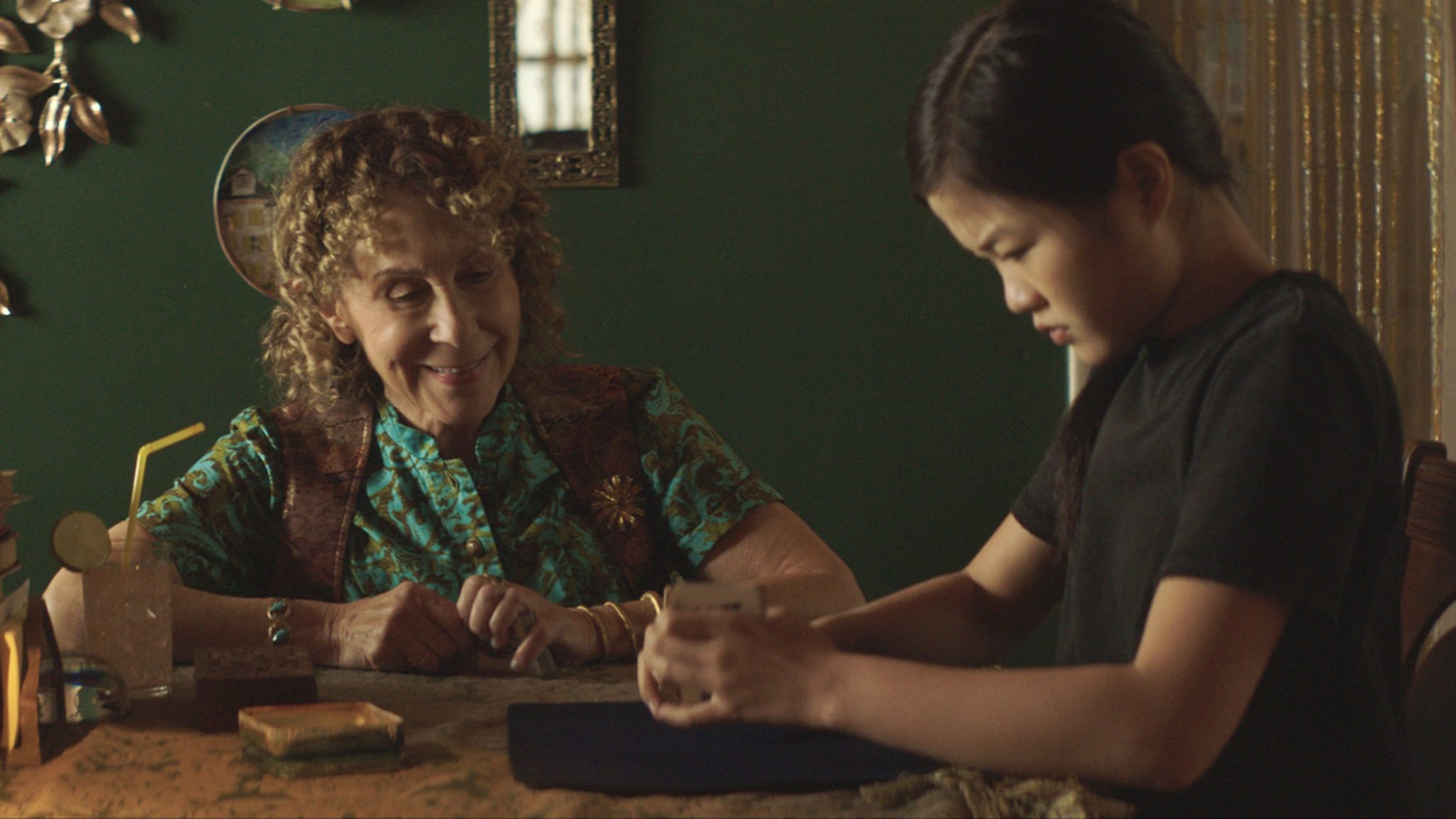 CM: When it came time to bring together your cast, you have this great combo of veteran actors and newcomers, what was that process like for you?
KT: Our casting director Amey René is incredible. She is the one who helped us put together this amazing roster. We knew with Sammy's character – because she's in every single scene – we needed somebody amazing. She has to carry the entire film. So I think Amey saw hundreds of actors and we whittled it down to a handful we saw in person. Miya was the last audition of that day and just blew us all away. We knew we had found [Sammy] when Miya walked in. But I would definitely credit it to Amey René's talent.
CM: How long was your shooting schedule?
KT: 19 days. [Laughs] It was intense!
CM: Where did you film?
KT: We shot around LA. We shot in Santa Clarita for some and Reseda for other parts.
CM: This seems like a fun movie to be in the art department for. Getting to design a magician's house and all that where people got to use their imaginations. What was that collaboration process like with your different department heads?
KT: Yeah, our production designer Yong Ok Lee is just amazing. She also production-designed The Farewell and Minari and she has the most dedicated team. I would walk into a space that looked like a normal house before and she had transformed it with all these incredible touches. It's a very homespun, handmade feel because you could tell every single department was passionate about what they were doing. They added details in places where you might never see them, but because they cared so much they put them there. The same with our costume department and Amanda Bujak, who was the head of that. I've been working with her since my student films. With an indie film, it takes really, really passionate people to do it because you don't do it for the money. But because there's so much passion there, you end up with magic on the screen.
CM: You also got to venture out of the regular tone of the film with the bedtime story/dream sequence sections. What were the visual inspirations for those scenes?
KT: An indie film schedule is pretty grueling, but getting to walk on set and [say], "Today we're going to be playing with magic." "Today we're going to be shooting on the moon." "Today we're going to have a rabbit." It was just a really fun shoot to do. For those black-and-white scenes, they were inspired by my love of wuxia films growing up; they are fantasy martial arts films that were made in Hong Kong. When I lived in Hong Kong, that's what would be playing starting at midnight on TV on the public channels. It's got this combination of live-action with these goofy animated elements and it really got seared into my brain. I wanted to show my love for that kind of film. Also, there's a little bit of [Georges] Méliès mixed in as well, who was originally a magician.
CM: Speaking of the magic, was most of it shot practically, or was it a combination of VFX and practical?
KT: The magic consultant Kayla Drescher and I intended for all the tricks to actually be able to be performed as real tricks. But, of course, we have a little bit of help with VFX.
CM: Thinking back to your preconceived notions before production began and the hindsight now, what was the biggest surprise in making your first feature? What's the difference between your perspective then and now?
KT: I would say that I realized you have no control [laughs]. You have a lot less control over the situation than you think. The thing my producer and I had to learn was how to keep rolling with the punches and pivot continuously because different things would pop up that you would have to deal with. And it's never the thing that you anticipate might go awry, it's something completely unexpected that you could never have imagined would be a problem. We started having a saying, "Film universe, take the wheel." Every day something would happen where we'd go, "I dunno, we'll just have to go with the flow."
CM: Was one of those unexpected things that came your way the pandemic?
KT: Oh we totally anticipated there being a global pandemic [laughs]. Yeah, no. We wrapped our shooting in the fall of 2019 and we were going through post before [COVID] happened. Actually, we couldn't finish our movie for a while because of the pandemic. There were things we couldn't anticipate during the shooting like Santa Clarita was on fire so you can't get to your set one day. Or losing one of your big actors 24 hours before you start shooting and having to find somebody else to step in for their role. Big stuff like that.
CM: That's always fun. In terms of dealing with unforeseen things, you ended up premiering virtually [at Sundance], which I'm sure wasn't the initial plan. But you have gotten to do both virtual and in-person festivals now?
KT: Yes. We were actually meant to premiere at Tribeca 2020 because of the grant. But because of the pandemic, that film festival was canceled, which of course was devastating and we didn't know what was going to happen with our film. Later on, when we got into Sundance, that was an unexpected twist. Of course we were elated, so I never would have said, "We got into Sundance but I was bummed it was virtual." We were just happy to be having our film there.
CM: When was the first time you got to see it with a big group of people?
KT: Well, Tribeca had a 2021 edition that they re-programmed a lot of the [2020] films for. That was the first time I got to see it with a crowd because they were doing outdoor screenings. Ours was at a pier so we got to watch the movie with the New York skyline behind the screen itself and there were like 200 people there, all outside. And it was right as the lockdown started easing in the springtime so everybody was so excited to be out and watching a film. It was incredible.
CM: To wrap things up, now that the film is coming out, what's next?
KT: For an indie of our size to hit this many theaters, I'm just trying to stay in the moment and be excited that this really special experience gets to happen for our film.
__
Thanks to Kate Tsang for speaking with us about her film. Learn more about MARVELOUS AND THE BLACK HOLE at FilmRise or follow the film on Twitter or Facebook.
If you're an independent filmmaker or know of an independent film-related topic we should write about, email blogadmin@sagindie.org for consideration.