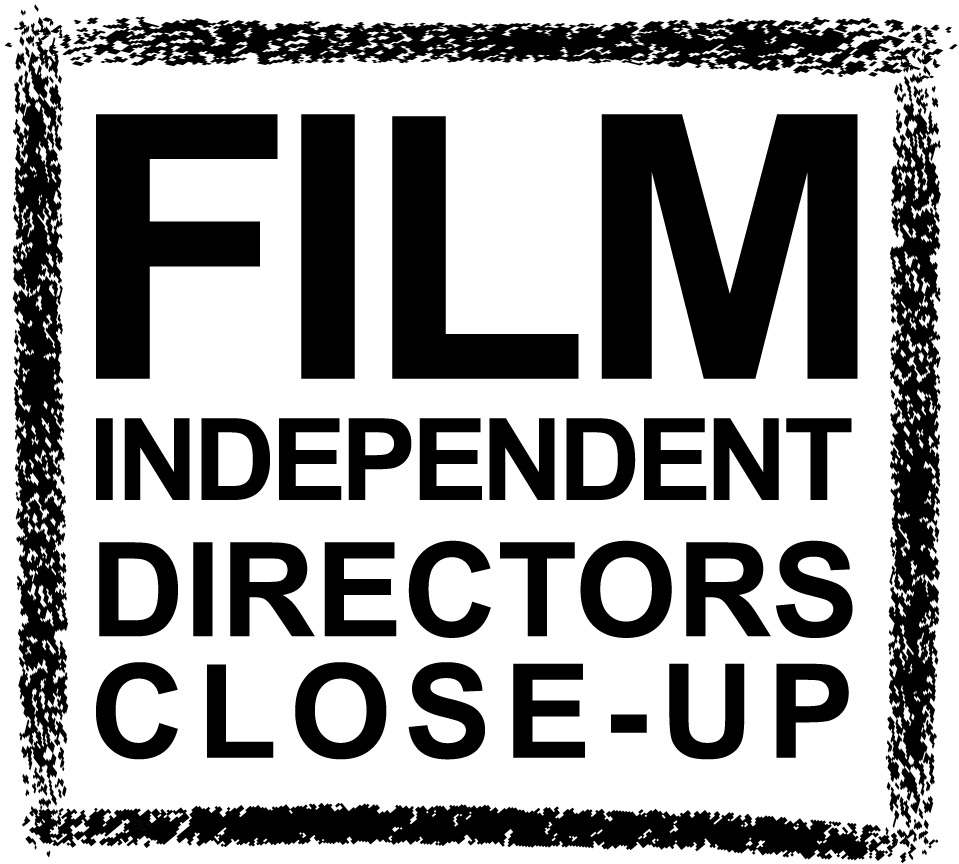 Film Independent Directors Close-Up
February 3 – March 4, 2015
The Landmark Theatre
10850 W. Pico Blvd., Los Angeles
Film Independent Directors Close-Up gives you access to go behind the scenes with prolific film directors and their collaborators.
UPDATE: Now with video!

Past Speakers:
Panelists:
Ava DuVernay (director, Selma, writer/director Middle of Nowhere)
Spencer Averick (editor, Selma, Middle of Nowhere)
David Oyelowo (actor, Selma)
Moderated by Robin Swicord (writer, The Curious Case of Benjamin Button, Memoirs of a Geisha)
"Back into that number. How much do you have? That is your budget!"

"So often in this industry we wait for permission. We wait for someone to tell us it's OK to do something. Sometimes you have to create your own systems, your own structures."

"The best creativity happens within limits, and those limits pushed us to figure out ways to really elevate the narrative without all the bells and whistles that a film like that deserved to have with more money."

–Ava DuVernay
Panelists:
Damien Chazelle (director, Whiplash)
Tom Cross (editor, Whiplash)
Justin Hurwitz (composer, Whiplash)
Moderated by John August (writer, Frankenweenie, Big Fish)
"I'd never worked with an AD before or on a schedule before. It's annoying because it's like trying to write with somebody sticking a gun to your head."

"I knew how I wanted the movie to feel in the edit. It had to have a precision and speed and sense of rhythmic dexterity to it."

"Write something personal, to the point it's almost embarrassing. When I first wrote Whiplash, I put it away for a year."

–Damien Chazelle
Panelists:
Richard Linklater (writer/director, Boyhood)
Sandra Adair (editor/co-producer, Boyhood)
Moderated by Catherine Hardwicke (director, Red Riding Hood, Twilight)
"I always insist on three weeks of rehearsal. That's fundamental. Some people want to be on the set and create there. I like a more relaxed set where you might be finding a few new things."

"I've found as a director, I can't impose something on actors if they don't understand it. If it just doesn't make any sense to them it's not going to work in the movie."

"If you want it to be natural, it has to be written and performed, and it's not just the actor performing it, it's at the conceptual level. What are they saying, and how do conversations flow? In a film like [Boyhood], I want people to feel like they're witnessing reality. That's how people talk, that's how people react. I want it to feel real."

–Richard Linklater
Panelists:
Dan Gilroy (writer/director, Nightcrawler)
Larry Karaszewski (writer, Big Eyes)
Gina Prince-Bythewood (writer/director, Beyond the Lights)
Moderated by Robin Swicord
"Write a movie you want to see. Don't write a movie that you think you can sell. Write with conviction."
–Larry Karaszewski

"When it comes to your vision, every battle is worth fighting for and winning. At the end of the day, you have to look up at the screen and believe in everything that's up there."
–Gina Prince-Bythewood

"Screenwriting is deceptively hard. Look at it like becoming a doctor. It takes ten years to really learn how [to be a screenwriter]."
–Dan Gilroy
Panelists:
Justin Simien (writer/director, Dear White People)
Phillip J. Bartell (editor, Dear White People)
Kathryn Bostic (composer, Dear White People)
Topher Osborn (cinematographer, Dear White People)
Moderated by Stephanie Allain (Director, Los Angeles Film Festival; producer, Dear White People, Beyond the Lights)
"As a person of color, I was just really tired of the fact that I wasn't seeing my story in the culture… For me it was, 'let's have something new in Hollywood'. And people really responded to that."

"Any movie about race that leaves you feeling good, that movie lied to you. You've been bamboozled."

"This is one of those weird vision-board moments. On my vision board, it was like, Dear White People is more than a movie; it's going to be a brand."

–Justin Simien
Directors Close-Up 2015 is sponsored by SAGindie, the Directors Guild of America, and Landmark Theatres.
__

If you're interested in receiving invites to special events like this, sign up for the SAGindie email newsletter.