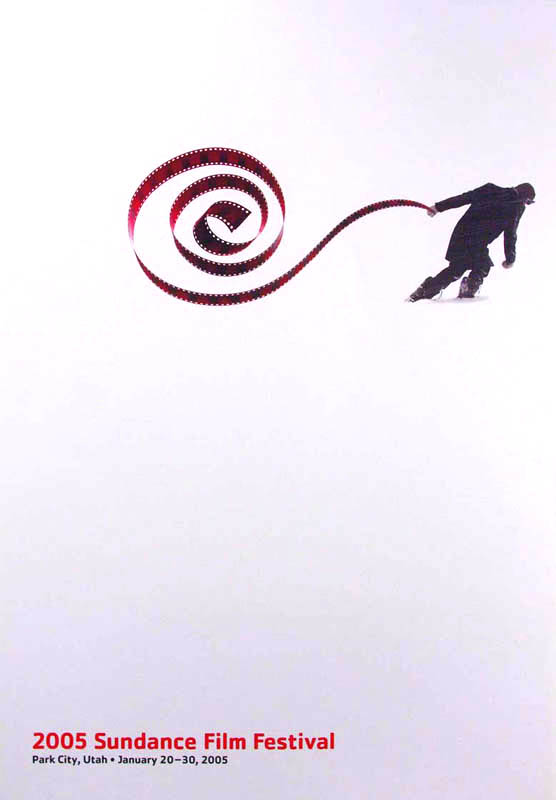 As SAGindie celebrates our 20th Anniversary, we've opened our archives and unearthed some long-lost features and interviews from years past we thought were worth sharing again. Below is a re-post of one of our archived interviews.
[Originally published in SAGindie Spotlight, February 2005]
THE SUNDANCE DIARIES
2005 Sundance Film Festival Recap from Actor/Filmmaker/Diarist/Photographer Josh Leonard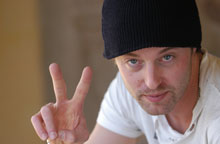 This year at Sundance, SAGIndie turned The Blair Witch Project's JOSHUA LEONARD loose on the streets of Park City armed with a camera and the cast from his Sundance short film The Youth in Us. Starring Lukas Haas and Kelli Garner, The Youth in Us follows a young couple as they confront a painful future by looking to the past. 2005 was Leonard's third year at Sundance; in 1998 he attended as a photographer for Black Book Magazine, in 1999 as part of the Blair Witch phenomenon, and this year he returned as a filmmaker. Once back at sea level in Los Angeles, we followed up with Leonard about the highs and lows of ten days in Park City and the fact the Spider-Man liked his movie.
You can check out The Youth in Us through June as part of the Sundance Online Film Festival.

SAGINDIE: What were your overall impressions of the festival this year?
JOSHUA LEONARD: For me, this year was a collage of faces old and new punctuated by warm cups of coffee and too many cigarettes.
What was your most surreal Sundance moment?
JL: In the Starbucks after one of our screenings, Tobey Maguire and posse approached to tell me how much they enjoyed our movie. They were super sweet and complimentary, which was flattering, of course. After they left, the cowboy behind me in line slapped me in the shoulder with a grin and exclaimed "SPIDER-MAN LIKED YOUR MOVIE!!" I guess that's surreal… maybe it's just weird… I don't know.
What was your favorite Sundance moment this year?
JL: When the snow began to fall while walking down Main Street with my cast Lukas Haas and Kelli Garner on our way to a photo shoot for our film. It felt so beautiful and real and hard­-earned. I wanted to bottle that moment to drink along side the platters of crow I am sure to eat on this arduous, spectacular journey.
How was the Sundance experience as a filmmaker different from what you experienced as an actor?
JL: You get less free shit as a filmmaker than you do as an actor. I like to think of it as a tradeoff for enhanced credibility… but the jury's still out on that one.
What films did you love this year?
JL: Noah Baumbach's The Squid and the Whale, Phil Morrison's Junebug, Mike Mills's Thumbsucker, and a documentary called The Devil and Daniel Johnston were all amazing, transformative, independent films.
How nervous were you at your first screening?
JL: I would have vomited, but I really do want to leave myself somewhere to go should I be fortunate enough to return with a feature.
Everyone wants to get into the parties, but are they worth it?
JL: Of Course!!… If you're like me and enjoy fighting your way into a crowded, noisy joint to scream vapid small talk with people you don't really like.
Any advice you have for someone headed to the festival for the first time?
JL: See films. Meet other filmmakers. Honestly, this is the greatest thing about Sundance to me. All the other stuff is flashier, but ultimately less fulfilling. There's such a concentration of unique thinkers and visionary storytellers all huddled together around the big proverbial campfire. These are the folks who've always inspired me to create. Sharing the mountain air with them is an honor.
The Festival

——
If you're an independent filmmaker or know of an independent film-related topic we should write about, email blogadmin@sagindie.org for consideration.