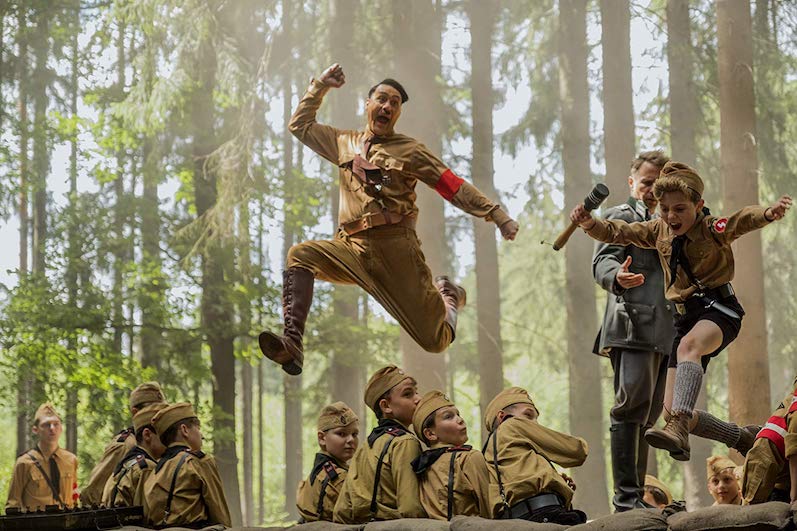 It's October, baby! And October means October movies. (Kind of self-explanatory there.) Therefore, the SAGindie staff is continuing the tradition of checking out the calendar of new releases and telling you which ones we are adding to our must-see lists. Agree or disagree with us at your leisure.
——
Darrien's Picks:

Jojo Rabbit – Taika Waititi is Hitler? Clearly a comedy. I can't wait to see what Taika does with this!!
The Lighthouse – a good pairing of Robert Pattinson and Willem Dafoe and written and directed by The Witch's Robert Eggers!
Raising Dion – I have high hopes for this on Netflix
Parasite – everyone I know who has seen it, loves it
Black and Blue – because I love Naomie Harris and a strong female lead
The King – will answer the gripping question, can someone as pretty as Timothée Chalamet carry off a bowl cut?
Lucy in the Sky – WOULD make the list. But no diaper, no Darrien
Pain and Glory – saw it in Cannes and REALLY loved it. Antonio Banderas gives such a good performance
Eliza's Picks:

Pain and Glory (again, but this time I won't be in the front row where the subtitles are cut off by the stage like at Cannes)
Lucy in the Sky
Dolemite Is My Name
Greener Grass
The Lighthouse
Jojo Rabbit
Parasite
Colin's Picks:

Parasite – I've heard nothing but great things.
Dolemite Is My Name – Lord knows I love a movie about moviemaking.
Jojo Rabbit – Taika forever.
Low Tide – Coming-of-age and buried treasures.
Zombieland: Double Tap – I loved Zombieland. I did not ask for a Zombieland sequel. But I will watch a Zombieland sequel.
El Camino: A Breaking Bad Movie – I loved Breaking Bad. I did not ask for a Breaking Bad sequel movie. But I will watch a Breaking Bad sequel movie.
The Cotton Club: Encore – I've never seen The Cotton Club. I didn't know Francis Ford Coppola wanted to re-cut The Cotton Club. But I am glad he is re-cutting it and re-releasing it so I can see the intended version of The Cotton Club.
Shefali's Picks:

The Lighthouse
Little Monsters
Lucy in the Sky
Zombieland: Double Tap
Parasite

WHAT OCTOBER MOVIES ARE ON YOUR MUST-SEE LIST?
——
If you're an independent filmmaker or know of an independent film-related topic we should write about, email blogadmin@sagindie.org for consideration.