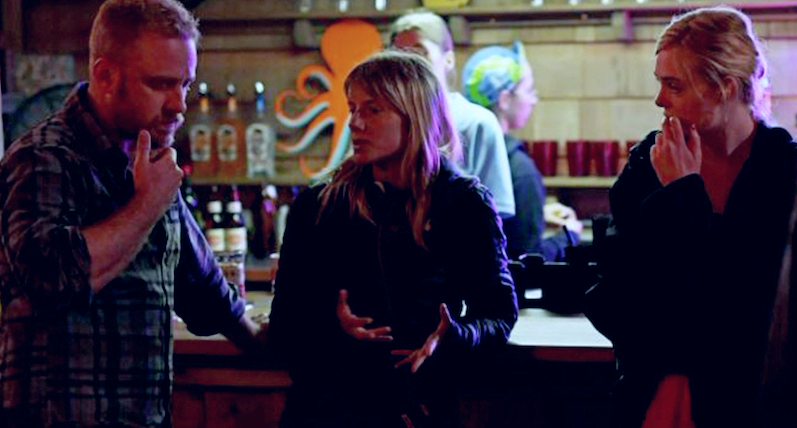 American movie audiences likely first became aware of French actress MÉLANIE LAURENT in 2009 when she stole scenes in Quentin Tarantino's Inglourious Basterds as cunning moviehouse proprietor Shosanna Dreyfus. But those with a deeper knowledge of international cinema may have already known Laurent as an award-winning actor and filmmaker whose accolades included a César Award, Lumiere Award, and Romy Schneider Award for Most Promising Actress of 2006 in Je vais bien, ne t'en fais pas (Don't Worry, I'm Fine), as well as a nomination for the Cannes Film Festival Short Film Palme d'Or for her 2008 directorial debut De moins en moins. After the global success of Basterds, Laurent continued acting in her native France as well as in English-language films including Beginners, Now You See Me, and Enemy.
She has also continued expanding her horizons as a filmmaker, tackling short films, features, television, and documentaries. The newest entry in Laurent's oeuvre is her first English-language film as a director, GALVESTON. Based on the novel by True Detective creator Nic Pizzolatto, Galveston is a dramatic thriller about a dying hitman (Ben Foster) and a teenage prostitute (Elle Fanning) thrown together and hitting the road after a setup gone wrong. The film (which co-stars Beau Bridges, Adepero Oduye, and Lili Reinhart) premiered at the 2018 SXSW Film Festival and will be released in theaters and On Demand and Digital HD on October 19, courtesy of distributor RLJE Films. [UPDATE: Galveston is streaming on Tubi.]
Director Mélanie Laurent was kind enough to talk with us about making Galveston, the differences between French and American productions, and more.
——
COLIN McCORMACK: How did you get attached to the project?
MÉLANIE LAURENT: As a French director I discovered the "competition" for directors in the U.S. that we don't really do in France. So [getting hired] was actually like a competition. I received the script from my agency and then I had to convince the producer that I was a good choice, I guess [laughs]. We Skyped for an hour and we exchanged ideas and I gave him my vision, which is great because at least you definitely get to say what you want to do instead of just fighting [for] your vision after. So we were pretty agreed on the movie we wanted to make.
CM: It would be your first American film as well as the first film you didn't write. Were you more nervous about either of those?
ML: Yeah, I was nervous for many reasons [laughs]. I felt pressured. I was very nervous about the English because I'm not fluent in English. I was afraid about having a few days of prep instead of two months in France. Making movies in the U.S. – especially indie movies – is very, very different than making an independent movie in France. I'm always working with the same technicians and I took my DP from France to make the movie. Also, I felt so lucky when Elle and Ben said yes to me, so I felt the pressure of, Am I going to be a good director? I hope they're not going to be disappointed. Yeah, a lot of pressure. But also, the shooting starts and I'm making the movie and I have two partners [Elle and Ben] who are always on my side and made things so easy for me and the shooting was so great. Intense, for sure, but also amazing.
CM: You mentioned the competition [for U.S. directing jobs] and that in France you generally have more prep time. When it comes to the actual production days, is there a big difference between an American production and a French production? Or does being on a set feel fairly similar regardless of where you are?
ML: I don't know because I don't know if my French producer does what [other] French producers do all the time. My French producer doesn't show up on set. He trusts me and he finds the money for me and helps me write my own stories and lets me be so free. Then he shows up at the end of the editing when I feel like he should see the movie. It's very, very special and different than the others, French or American. So suddenly I was working with a producer who was very present, and I'm not used to that for sure. You have to adjust yourself.
But also I've heard a lot of stories about French directors who were dispirited after their own American experience. I read a lot of interviews with French directors saying, "It was a nightmare," and "I was not free," or "I lost the final cut." So I was nervous about that, but also I think the first thing I did in prep was asking the producers to just give me the rules. I wanted to know exactly what goes on in an American movie. So I knew about the hours, I knew about SAG, I knew what I was supposed to do and not do. It was maybe easier because I knew the rules and I was happy to play by the rules and to adapt myself instead of being like, "I'm French, I'm not working like this!"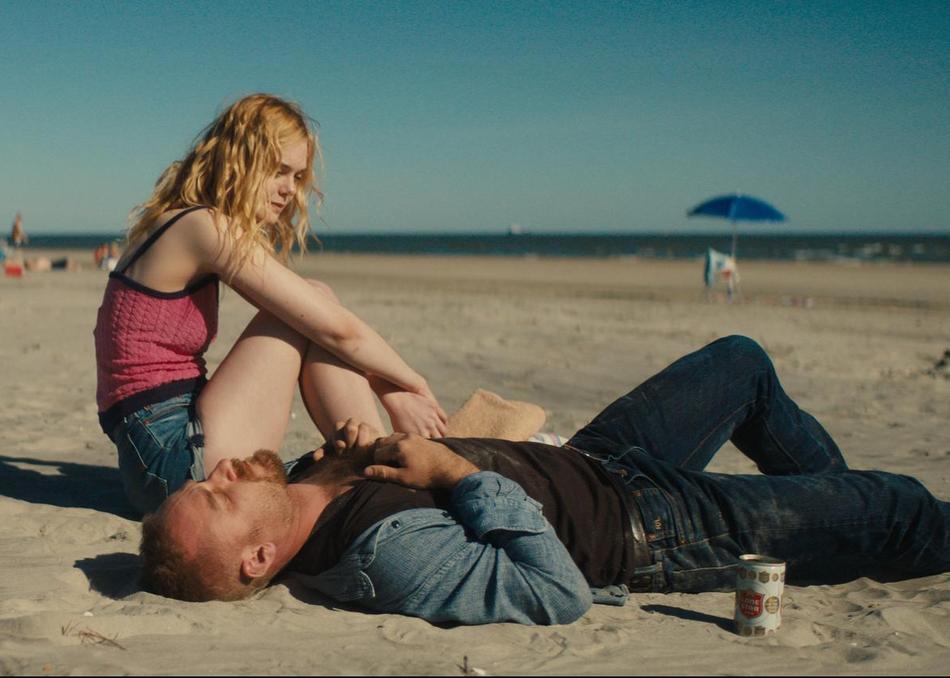 CM: You filmed in Georgia, which lately has become a big production hub in the States. How was your experience working there?
ML: Great. Honestly, great. We had so many locations and everything was easy and great and I had the best time there. Elle was happy to go because she [is from Georgia]. And Savannah was beautiful. You have all those magical trees as well as the ocean and the roads. We had everything in the same spot, so we were happy.
CM: You had crewmembers or collaborators you had worked with before or was it mostly all new people?
ML: Yeah, my DP [Arnaud Potier] and me. The rest were new. We were the only two French [people] on the whole production.
CM: Speaking of your DP, the action scenes are really stylized and look really cool. I was wondering what the inspiration for that was and how you came up with that look.
ML: When I read the script I always pictured that [one-take] shot. That was the first instinct I had; I wanted to dance with [Ben's character]. I really wanted to be close to him and not let him go and just be next to him, behind him, beside him. And the only way to feel the tension was to not cut in that shot. Weirdly, we didn't have any references for that. I think we picked more references for many other small shots. Because we've made so many movies together we know what we love and it's very easy to work with Arnaud; we have a lot of photograph books and we'd just pick a lot of photographs we love. And we make a big wood board on a wall and just find the vision and we talk about the coloring and the shots and the frames.
CM: Compare that type of directing to the emotional scenes when you're working with Ben and Elle. There are some really gut-wrenching moments in the film; as an actor yourself, how do you approach dealing with those really tough, emotional scenes with your actors?
ML: With love. With a lot of love, that's the only key for me. We talk a lot, we take our time. I wanted a very small and private set. I would say we took our time in doing it, but the big scene where she's screaming and he's punching the wall, I had like 30 minutes to shoot that scene [laughs]. So I didn't have a lot of time to take breaks. I guess because I'm an actor I probably find the right words at some point because I know exactly how they feel. For example, when you have a tough scene like that sometimes you just need to change the lines. Sometimes you just need to let the actor say everything he feels instead of obsessing about the lines. Because getting an emotion is so special and so powerful and when it's beautiful you forget about the story at that point. You just need to feel an emotion, so I let my actors be very free in that moment. Then also I'm here if they need me and I'm here to help them and love them and talk to them. And we're going through it like an [athlete] and coach, you know? They're going to box and I'm next to them, and if I could I would box [alongside] them.
CM: As an actor and director, how do you decide if or when you want to act in a film you're directing? You haven't done it that often, but I'm curious if that's a tough or easy decision for you?
ML: It's always easy because if I'm reading a script and if I see myself in it I say yes, and if I don't see myself I say no. It's been 20 years that I've been making movies as an actress so I guess my way to work and my way to decide which movie I'm going to make is very different now. I think at first it was, I want to have a part. I just want to have a part and have lines to say. Then if you're lucky enough to work you say, Okay, I want a director. I want a beautiful and powerful director. Then years pass and you're like, I want a great director but I also just want to have fun and I want to tell a story. I want to tell this story because I think the world needs this story more than that one. I think it depends; it depends on your age. When it's been years, you change your way to approach that job. I guess growing older makes you feel about things differently, which is normal. Thank God I'm not thinking about acting the same way as when I was 14. [Laughs]
__
Thanks to Mélanie for speaking with us about her film! Learn more about GALVESTON on the RLJE Films website.
This interview has been edited for clarity.
If you're an independent filmmaker or know of an independent film-related topic we should write about, email blogadmin@sagindie.org for consideration.