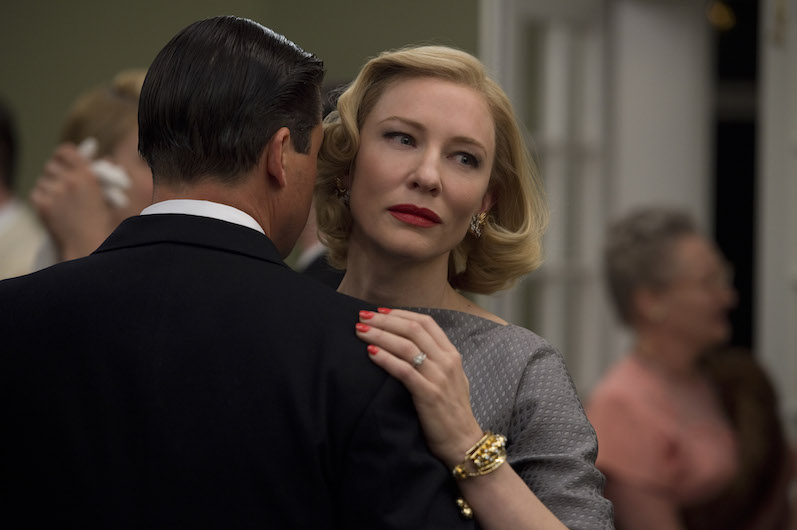 Dramatic period pieces? Check. Timely biopics? Check. Jumping-the-gun Christmas movies? Check. James Bond? Him too. Must be November movie time! As we barrel through the fall movie season, the SAGindie staffers have studiously examined the month's releases and made their ever-so-selective picks. Did your favorite make the cut?
——
Darrien's Picks:

November isn't just a month designed to make us wait longer for Star Wars, it has some pretty good movies, too. Here are the ones I'll make a decent effort to go see:
Spectre – I mean, really, who isn't?
And because I'm into the light and fluffy, "feel good movies":
Spotlight
Secret In Their Eyes
MacBeth
When I'm done with that laugh riot, I have hope that Ryan Coogler will do well with Rocky 26 Creed.
It's only fair to say that I've already seen some amazing, Oscar buzz-worthy films and have liked them all. So my honorable, already-seen mentions are: Carol – damn, that Haynes boy can make a movie. And it looks gorgeous – almost makes me wish I was living in that era (if living in that era wouldn't relegate me to being a maid, that is).
James White – such a personal story.
The Danish Girl – OK, Eddie Redmayne, we get it – you can act. You also make a lovely woman. Next up, I assume, you'll play Harriet Tubman and kill it.
Eliza's Picks:

Carol
Entertainment
Spectre
Creed
James White
… By the Sea : )
Colin's Picks:

First off, Creed. Hot damn, that's a good trailer. Looks like it could get the Rocky franchise back to its roots. (Remember when Rocky won Best Picture at the Oscars?! I don't, because I wasn't born yet, but apparently it happened. There's YouTube proof and everything.)
For films that could follow in Rocky's Oscar footsteps, there are two big contenders that look like great period pieces with amazing lead actress performances: Brooklyn (I feel ya Saoirse, I want to go back to Ireland too), and Carol (I feel ya Rooney, Cate Blanchett is alluring as all hell.) And I'm intrigued by James White, which will probably make me feel feelings.
Gotta say, the childhood cynic in me wants to know why The Peanuts Movie looks so… happy. I like my Chuck Brown best when he's borderline suicidal and even his closest friends give zero shits.
And finally, I have to get into the holiday spirit with a raunchy comedy: The Night Before. Seth Rogen tripping on 'shrooms while at Christmas Mass is too good for me to pass up.
Amanda's Picks:

It's now November, which means that the lighthearted warmth of summer blockbuster season is gone and I'm preparing my cold, east coast soul only for serious award films… but first, lemme get a vodka martini shaken not stirred. Spectre looks like the lovechild between Casino Royale and Skyfall, and if it's half as good as each of those films it'll make a decent whole — that math checks out right? I'll be judging the accents of everyone in Spotlight, though they're bound to be better than the other Boston movie this season. Carol seems like a "must-see," that will probably make me sad. James White was a Sundance darling I unfortunately missed, that will probably also make me sad. So I'll round out the month with Creed, because nothing dries the tears like a Rocky movie. The wild card of the month though is Theeb, which is apparently an adventure movie; when was the last time we had one of those?

WHAT MOVIES ARE YOU LOOKING FORWARD TO SEEING THIS NOVEMBER?
——
If you're an independent filmmaker or know of an independent film-related topic we should write about, email blogadmin@sagindie.org for consideration.