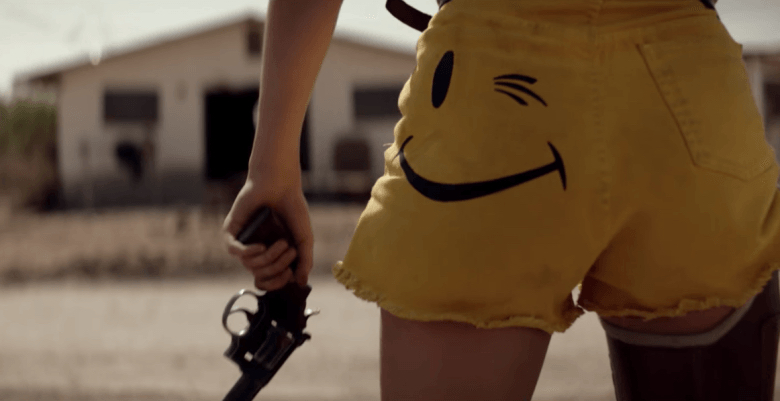 Summer Movie Season (which maybe starts in May or also possibly March), is definitely in full swing now that it's June. So the SAGindie staff took a gander at this month's movie release calendar to make our top picks of most-anticipated June movies. What's making your must-see list this month?
——
Eliza's Picks:

The Bad Batch
Beatriz at Dinner​
The Little Hours
The Big Sick
The Beguiled
Okja
Baby Driver
Wonder Woman
Colin's Picks:

I'll say it: There are too many movies to see in June. That's a luxury problem, sure, and I know I won't be able to see them all, but I'm going to list them all anyway. So strap in…
(In Alphabetical Order)
All Eyez on Me
Baby Driver
The Bad Batch
Band Aid
Beatriz at Dinner
The Beguiled
The Big Sick
Dean
The House
I, Daniel Blake
I Love You Both
It Comes At Night
The Little Hours (which I already saw at Sundance, but was so bonkers I have to recommend it)
Okja
The Reagan Show
Rough Night
Score: A Film Music Documentary
Wonder Woman
Shefali's Picks:

My two movie picks for this month are Wonder Woman and The Big Sick. Although I wasn't the biggest fan of Man of Steel and didn't hear the best reviews about Batman vs. Superman, I was pretty excited after seeing the first trailer for the new Wonder Woman film. Now that the reviews are out, Wonder Woman has also received a surprisingly high rating compared to the other DC creations and Patty Jenkins is being praised on her directing of the bad-ass female action film.
The other movie I'm really excited for is The Big Sick. From the trailer it looks like yet another "someone gets sick" romantic dramedy plot, but the added element of Kumail Nanjiani's Pakistani-American heritage and the fact that it takes place in a post-9/11 America adds depth to the story. As an Asian-American woman myself, I'm excited to see more representation in the romantic dramedy genre. I'm also a huge fan of Zoe Kazan based off of her past projects like Ruby Sparks and What If. She is also currently at the tail end of her off-Broadway play After the Blast and seems to put a lot of thought into choosing her roles.

WHAT MOVIES ARE YOU LOOKING FORWARD TO SEEING THIS JUNE?
——
If you're an independent filmmaker or know of an independent film-related topic we should write about, email blogadmin@sagindie.org for consideration.