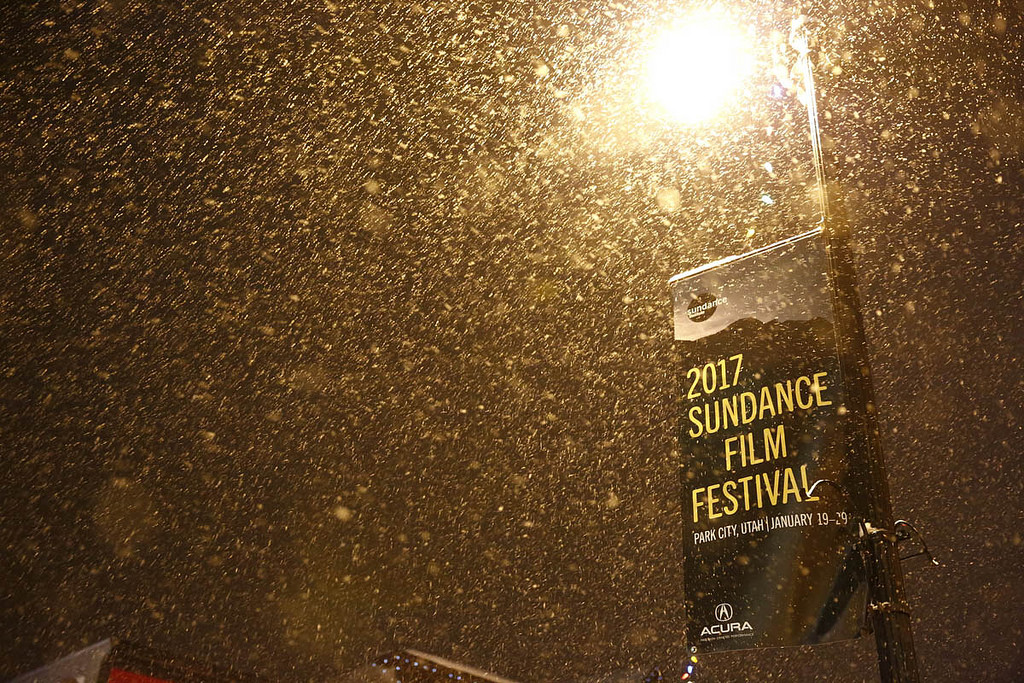 [
Updated
2/1/17]

Snow, wind, and political shitstormery couldn't keep us down: We're survived the 2017 Sundance Film Festival! It was a landmark twentieth year of SAGindie at Sundance. We entered our second decade of hosting the SAGindie Actors Only Brunch and SAGindie Filmmakers Luncheon, and this year we also co-sponsored the premiere party for Burning Sands.
Shout out to our Actors Only Brunch hosts Michelle Forbes, Brett Gelman, Ashleigh Murray, Kumail Nanjiani, Julia Ormond, Bill Pullman, and Jason Ritter. And our Filmmaker Luncheon hosts Charlie McDowell, Gerard McMurray, and Marianna Palka.

You can see more photos from the Actors Brunch and Filmmaker Luncheon over on our Facebook page.
For more info on the fest, see the 2017 festival award winners, and check out our staff's Sundance '17 recaps below.
——
Darrien's Take:
It's taken me a few days to prepare my writeup of Sundance. One might say it is because I'm lazy. However, I say that it is because my fingers are JUST beginning to thaw and regain their feeling. Whatever – point is, I'm finally ready to contemplate my experience.
Every year – every.single.year. – I have this moment when I tell myself that THIS is the year I'm going to see a bunch of movies. I mean, I have tickets – usually around 11 or so – to films I have looked at and actually want to see. And every.single.year, those plans go by the wayside as I'm compelled to attend this event or that panel. When it is all said and done, I typically see five (5) films. But this year, I was on FIRE.

I saw the Day One movie – I Don't Feel At Home In This World Anymore (I do not like the title, I always end up paraphrasing it, and then I can't IMDB it). As always, Melanie Lynskey is great. Elijah Wood is also good and so different than I've ever seen him. And the find was Christine Woods, who practically stole the show!
Next, I got up early and saw the 9am showing of The Little Hours, and then Landline. By Saturday night, I was at my 4th movie, Wind River (so compelling). Four movies in just over 2 days! AND I still had movies on Monday and Tuesday! Mind you, no movies on Sunday because… you know, FOOTBALL. Long story short, I broke my record of 5 movies. I saw Deidre and Laney Rob a Train and then Burning Sands (another compelling film). So YES, I saw six – that's 6 – movies at Sundance.
Somehow, now that I write that, it doesn't seem as impressive.
Along the way, I marched at the Women's March on Saturday, which threatened my toes with frostbite*, I'm sure. I attended a "Power Women's Cocktail Party" and a couple of dinners for diversity filmmakers. Along the way, I attended parties and panels (The Blackhouse!). And still managed to see the Atlanta Falcons take down the Packers and New England to (again) make it to the SuperBowl. I missed a lot of movies, though. But, like they say in Office Space, I wouldn't exactly say that I missed them. The highlight was the after-screening party for Burning Sands, complete with Common rockin' the mic old school for a legit house party affair!
*Is it ok that my pinky toe has lost all feeling and has turned black(er than usual)??
*What was UP with all that snow?! We get it, Park City, it's Winter!! But that was too much!
Colin's Take:
My third trip to Sundance was busy. And great. Movies, parties, friends, politics, drinking, and winter weather so wintery the snow felt like tiny daggers pelting your skin.
Favorite Movies: The Force was a great doc with unprecedented access to the Oakland Police Department during – shall we say – tumultuous times. I Don't Feel at Home in This World Anymore took some unexpected turns that I really enjoyed. And Crown Heights was a really powerful legal drama (which I really hope gets a proper wide release!).
Favorite Q&A: The real-life subjects of Crown Heights made for a very emotional and inspiring Q&A. The cast of (the very funny) The Little Hours were also really off-the-cuff, raunchy, and hilarious. Except Molly Shannon, who was earnest and sincere and sweet, even when talking about nuns who say the F-word. Molly Shannon is the best.
Least-Favorite Q&A: When a man after the screening of Family Life asked the filmmakers why the two lead characters had different skin colors. Uh……?
Favorite Pun: This gem I wrote for Twitter:
More like SWAGindie pic.twitter.com/U8jjNR2ZjR

— SAGindie (@SAGindie) January 22, 2017
(Probable) Favorite Movies I'll (Hopefully) See Someday: A number of movies I had wanted to see got bumped from my schedule for various reasons. And of course reviews have listed them as some of the festival's best (including Mudbound, Ingrid Goes West, Thoroughbred, and God's Own Country). Guess I'll have to catch those in the future! Don't worry, Patti Cake$, we will meet again one day.
Favorite Moments: Jessica Williams was amazing at the Women's March, and the step team from Baltimore capped everything off perfectly. But the actual most memorable moment was watching an old white man literally elbow his way past Eliza and Amanda so he could get a better view of the rally, pulling back and snapping a snowy tree branch right into Eliza's face. Perfect irony. (Also, seeing Amanda angrily kick snow in the general direction of a famous internet idiot was invigorating.)
Amanda's Take:
Sundance more like Snowdance — amirite? This year was snowy, and cold. Way too "my blood has thinned now that I live in LA" cold. Still that didn't stop me from seeing movies, even though I needed to trudge through ice pellets at times to get there… why did they decide on Utah in January again?
Fav Film of the Fest actually goes to two this year because it was really hard to choose: Crown Heights, based on the true story of a man wrongfully imprisoned for murder, and his friend who put together the appeal to secure his release — and City of Ghosts, an incredible documentary about citizen journalists facing death to expose the truth about ISIS' occupation of Raqqa. They run the social media accounts (Twitter and Facebook) Raqqa is Being Silently Slaughtered and I suggest following to support them.
Other films I really enjoyed were The Big Sick, our Actor's Brunch host Kumail Nanjiani's film; Wind River, the latest from Taylor Sheridan (though I would not pair the latter with City of Ghosts like I did unless you're ready fall into a deep depression); and I Don't Feel at Home in This World Anymore which has a mouthful of a title that is too long to say more than once, but was both funny and unexpectedly violent (ha ha ha).
Hanging out with Colin and Eliza at the Women's March on Main was a highlight — Eliza had a tree branch full of snow unintentionally flung at her by a middle aged dude, there were some laughs about that. I also watched Colin eat it on the ice, and I kicked snow at a not-to-be-named internet celeb who is downright awful.
All in all another successful year on the mountain.
2017 Sundance Film Festival Winners:
Grand Jury Awards – Dramatic
Grand Jury Awards – Documentary
Grand Jury Awards – Shorts
Audience Awards
Congrats to this year's winners!
WHAT WERE YOUR FAVORITE MOMENTS AND MOVIES FROM SUNDANCE 2017?
——
If you're an independent filmmaker or know of an independent film-related topic we should write about, email blogadmin@sagindie.org for consideration.