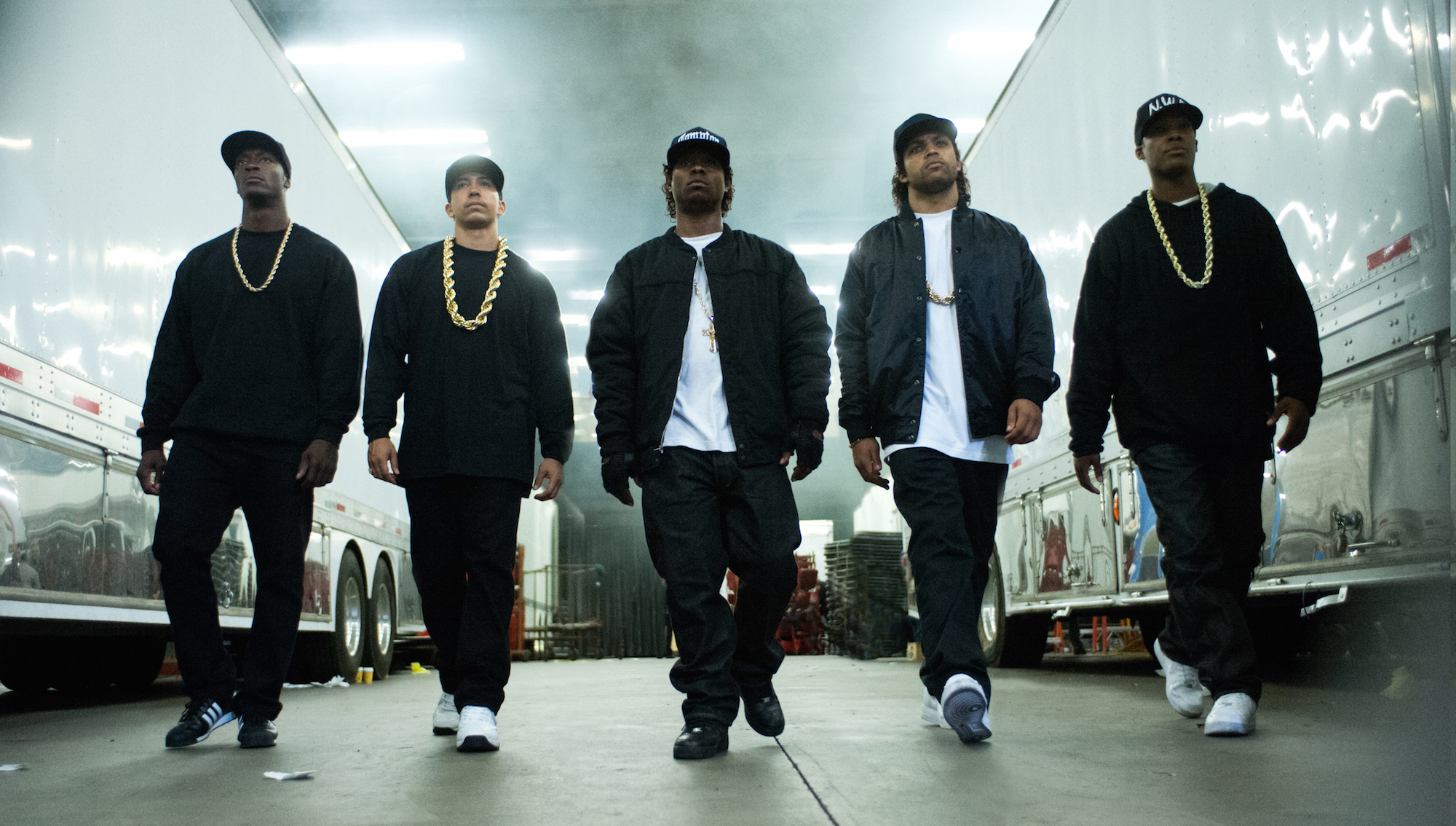 Roll up those beach blankets because the end of summer is quickly approaching. Kids will be back in school. Football will be back on TV. Movies will be back to moderately-priced budgets (ha, just kidding on that last one – blockbuster season will never end!) So the SAGindie staff has combed through the slate of August releases to make our top picks to catch during this final stretch of summer movies.
——
Darrien's Picks:

I really want to like Fantastic Four. I have endured too many of them to give up now – but this is the last try. If this doesn't work, I may be off of FF forever.
The Man From U.N.C.L.E. – I want to say it's nostalgia, that I liked the original and want this one to do well. Or that I'm a huge fan of Guy Ritchie and will watch anything he makes. But really, it's because it looks like a lot of action and comedy and it's HENRY CAVILL and ARMIE HAMMER. That much eye candy is too much to miss. Yep, I'm shallow like that.
Straight Outta Compton – cuz I'm from the 'hood! Uh, not really, but it seems like something I have to see. I'm black, I think we're all required to go.
Shaun the Sheep – cuz Wallace and Grommit and the likes are AWESOME!!!
Eliza's Picks:

Tom at the Farm because I missed it at Outfest last year and I hate myself for it.
Assassination because I missed it at Cannes and I hate myself for it.
7 Chinese Brothers because I missed the sneak preview at Cinefamily and I hate myself for it
Being Evel because I missed it at Sundance and I hate myself for it.
Slow Learners because that's what I am and I hate myself for it.
Colin's Picks:

I don't know how you like your Kevin Bacon, but I like mine menacing and trying to harm children (i.e. The River Wild, Sleepers, The Woodsman). So I am all about Cop Car. A fun, youthful joyride interrupted by scary Bacon? Yes and thank you.
And also, like every other clueless white boy from the suburbs, I want to see Straight Outta Compton. Other August movies that have my interest piqued: American Ultra, because I always had a feeling that Jesse Einsenberg and Kristen Stewart would become action stars; Mistress America, in which Greta Gerwig looks delightfully insufferable; and Queen of Earth, because A) Elisabeth Moss is the best and B) they are killing it with their marketing materials.
Amanda's Picks:

With Spectre still months away and Kingsman long in the past, The Man From U.N.C.L.E. is at the top of my watch list this August; I love when campy spy shows from the 60s are remade into campy spy movies set in the 60s, and ultimate bonus points for tossing in Superman, Armie Hammer, and Hugh Grant. My favorite awkward on-screen couple is reunited for American Ultra, which is sure to become an instant classic, just like the 2009 gem Adventureland; it may also serve as the unofficial sequel to that film, in my mind at least. On the more indie side of things, the poster for Turbo Kid looks like Mad Max meets Tron so you don't have to tell me any more than that, just take my money — I'll shell out more if the poster's included. There's also One and Two, which looks a Marvel origin story if Marvel had too much wine at dinner and got really sleepy and then passed out in the corner; it's low key for a movie about two kids with supernatural abilities, but they'll probably be developed more than Scarlet Witch and Quicksilver were in Avengers 2, so I'm into it.
Honorable mentions go to Straight Outta Compton and We Are Your Friends, two movies on complete opposite sides of the spectrum; one about how music can inspire and shape a generation, and the other about a white boy from the Valley trying to be the best DJ there ever was.

WHAT MOVIES ARE YOU LOOKING FORWARD TO SEEING THIS AUGUST?
——
If you're an independent filmmaker or know of an independent film-related topic we should write about, email blogadmin@sagindie.org for consideration.