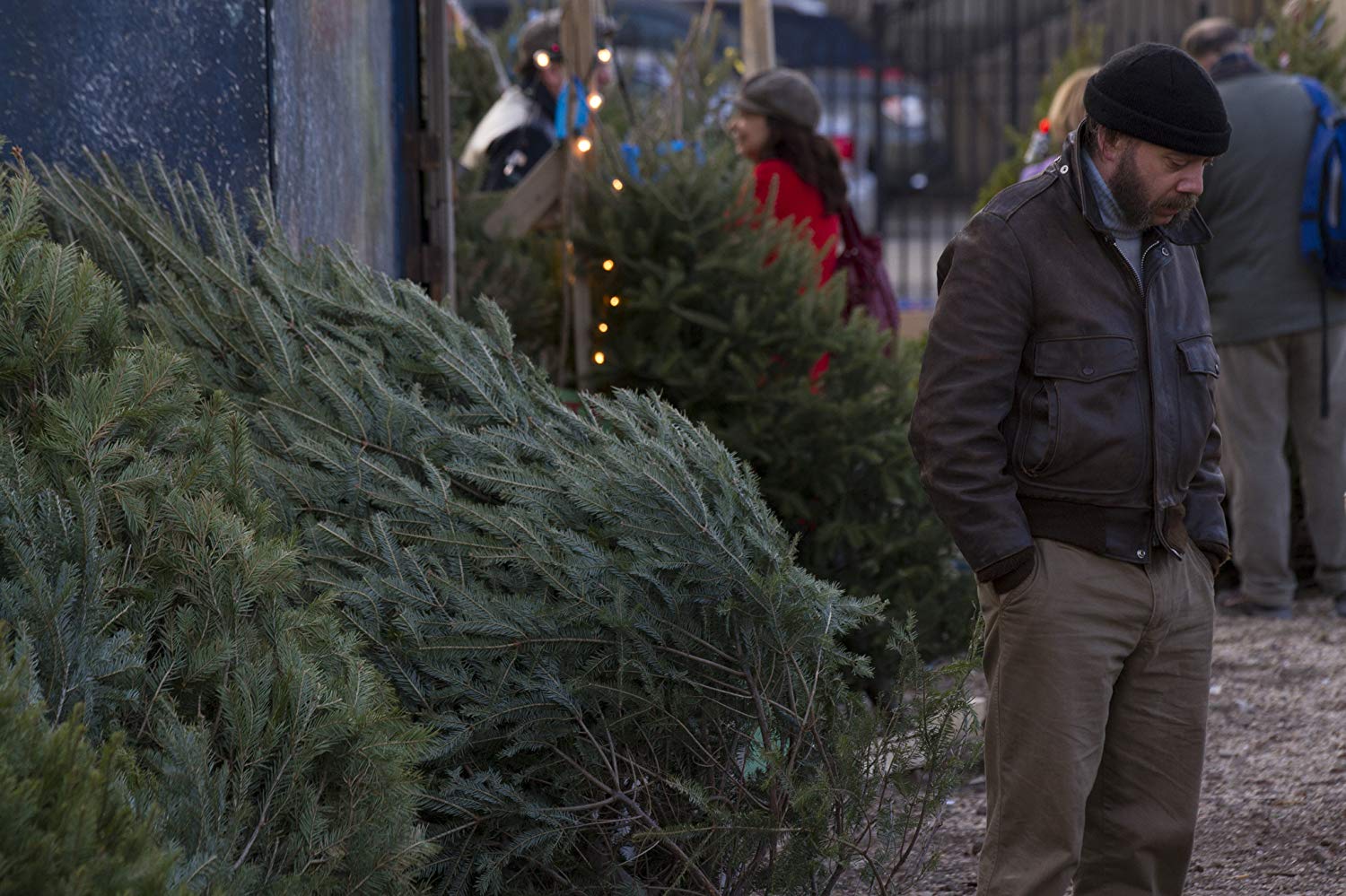 Countdowns of Christmas movies are a big thing this time of year (multiple cable networks do them and barely even overlap!), and we never want to miss out on the hot trends. So as we've done before on this blog, we thought we'd highlight some Christmas-set films of the independent variety. Here are some movies that will make your season merry and bright, yet budget-conscious.
Bitter Melon centers on a Christmastime family reunion, but before you think things will be too warm and fuzzy, know that there are a few twists. Director H.P. Mendoza portrays a Filipino-American family celebrating the festivities until things take a dark turn and they make a decision most broods won't have to contend with this holiday: It's time to kill the abusive asshole of the family. With its diverse cast of Asian-American and LGBTQ characters, Bitter Melon won the Best Ensemble Cast Award at the 2018 Tallgrass Film Festival.
Christmas is a hell of a time to leave your family to "find yourself," but that's exactly what the titular unhappy housewife (Brandy Burre) does in the debut film of writer/director Katie Orr. An alumni project of the IFP Filmmaker Labs, the intimate character study follows Jane as she leaves her husband to set out on her own, knowing deep down that when the hustle and bustle of the holidays are over, she'll have to choose between her new life or going back to the way things were.
It's become somewhat cliché to point out what a little psychopath Home Alone's Kevin McAllister probably grew up to be. But Better Watch Out, from director Chris Peckover, really cranks that idea up a few notches. Another home invasion film set at the holidays, but this time with a resourceful babysitter (Olivia DeJonge) forced to protect her charges (Levi Miller and Ed Oxenbould), who aren't quite as helpless as they seem. Hope you don't mind a little debauchery and blood with your Christmastime viewing!
This thriller from directors Dan Berk and Robert Olsen finds three college friends (Helen Rogers, Alexandra Turshen, and Lauren Molina) home for the holidays. Bored on Christmas Eve, they decide to swank up their holiday celebration by sneaking into an empty mansion to wait for Santa in style. But a violent encounter with an unexpected visitor (Larry Fessenden) adds quite the complication to their night. If this is the season for sharing, the three friends of Body will share plenty of suspicions, blame, and manipulation before Christmas morning arrives.
Adding R-rated laughs to a holiday setting has been a staple of studio films ever since Bill Murray was visited by three ghosts (and maybe before then). So why can't indies get in on the game? Brian Posehn plays the lecherous Uncle Nick, boozing his way through Christmas at the house of his yuppie brother (Beau Ballinger) and sister-in-law (Paget Brewster). Co-starring Missi Pyle and Scott Adsit, and executive produced (no, really) by Oscar-winning documentarian Erroll Morris, Uncle Nick is for the folks that want some crass comedy for Christmas.
The life of an NYC Christmas tree seller was covered in similar fashion in Charles Poekel's Christmas, Again, but All Is Bright (from Junebug director Phil Morrison) gives that environment a little bit of a buddy-comedy twist. Paul Giamatti plays an ex-con who reunites with with his old criming pal (Paul Rudd) in hopes to stay on the straight-and-narrow during the holiday season by hawking some evergreens. And be honest, wouldn't you watch that pair of Pauls sell just about anything?
Yeah, you have your Rudolph and Frosty and Charlie Brown, but animated Christmas specials aren't just for the kids! Take this "claymation" version of famed Beat poet William S. Burroughs' story of a man and the one thing he wants for the holidays: heroin. It's a gritty and poignant little short, produced by Francis Ford Coppola, directed by Nick Donkin and Melodie McDaniel, and featuring narration and a bookend performance from Burroughs himself. It may seem a little off-beat for a Christmas cartoon, but from a 2018 perspective, the oddest thing about it is that it premiered on… VH1?
Even though he was known for directing Old Hollywood studio classics like The Maltese Falcon and The Treasure of the Sierra Madre, the final film of John Huston was on the indie side of things. His adaptation of the James Joyce short story, The Dead is a Bergman-esque tale of an Irish family's holiday party in 1904. Starring Huston's daughter Anjelica Huston and a slew of British and Irish character actors, the film was nominated for six Independent Spirit Awards (winning Best Director for John and Best Supporting Actress for Anjelica). The melancholy feel of the film translated to its release as well, as the director sadly died months before it came out.


WHAT ARE MORE OF YOUR FAVORITE INDIE HOLIDAY MOVIES?
——
If you're an independent filmmaker or know of an independent film-related topic we should write about, email blogadmin@sagindie.org for consideration.