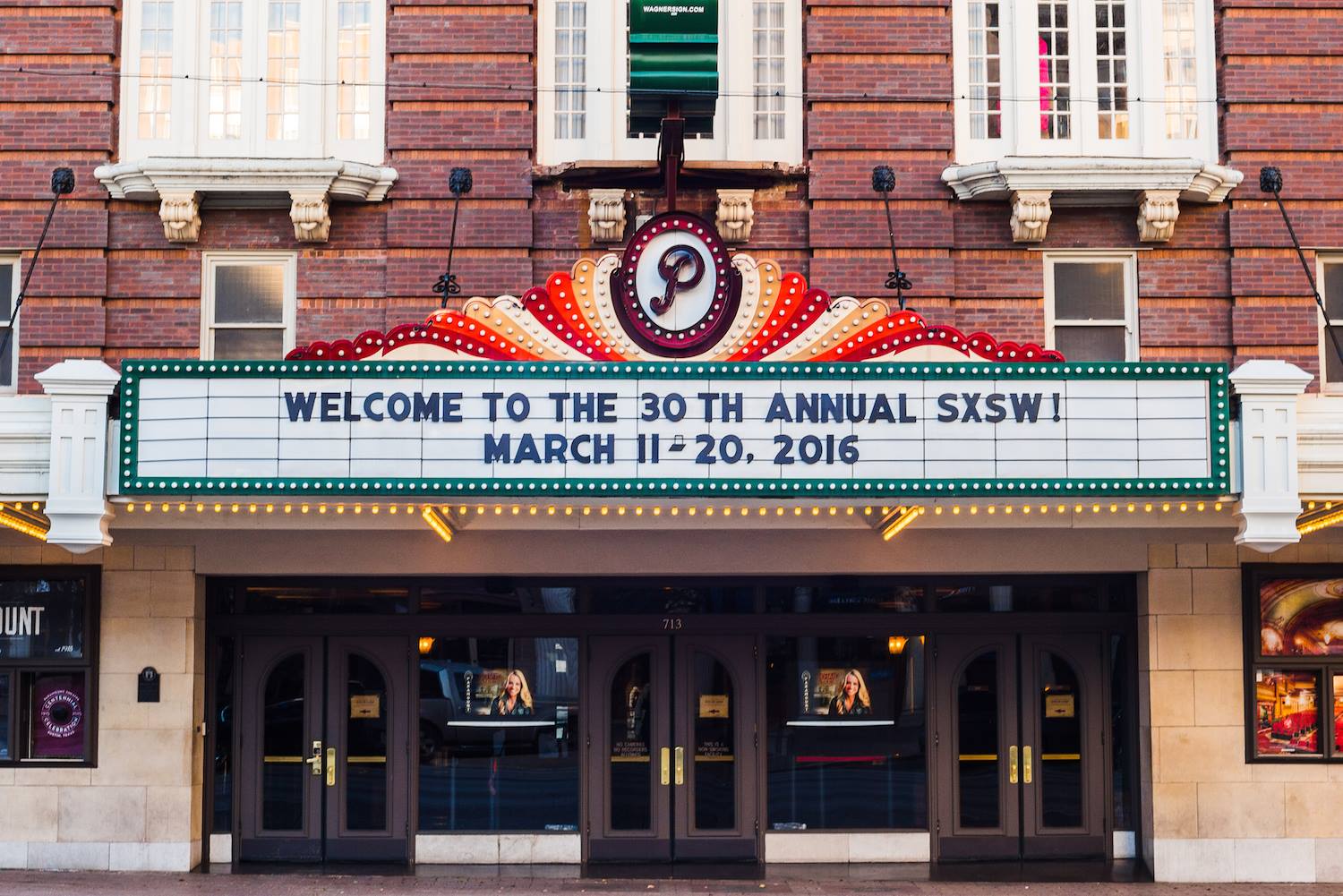 That exciting time of year in Texas's least-Texas-y town has wrapped up once again. And again, South by Southwest was a grand ol' time. Our booth with SAG-AFTRA New Media offered a good chance to meet filmmakers and actors (as well as some people who just wanted our swag – who can say no to chapstick, pens, and cookies?) I only got a chance to see one movie, Miss Stevens (starring Best Actress Award-winner Lily Rabe), and a lovely couple named Barry and Michelle stopped by the festival to speak to the crowds. The Happy Hour we co-hosted with the DGA was a hit – we had over 500 people show up to partake (and partake) in some cocktails and film-chat with us.
There were more film-related speeches and conversations, of course, which you can view below (props to SXSW for posting videos of their speeches online), including Keynote Speeches from producers Nelson George (The Chris Rock Show) and Gale Anne Hurd (The Terminator), and conversations with the Duplass Brothers, Jake Gyllenhaal, Don Cheadle and Gaby Hoffmann (presented by our friends at the SAG-AFTRA Foundation). [UPDATE: Now even more videos have been added, including a Keynote by actor/filmmaker Joe Swanberg (Drinking Buddies) and Conversations with actress Alia Shawkat (Arrested Development), documentarians Barbara Kopple (Harlan County USA) and Joe Berlinger (Paradise Lost trilogy), and filmmakers Andrew Bujalski (Results) and David Lowery (Ain't Them Bodies Saints).]
It would have been nice to see a few more films or panels, but some of the movies I'd hoped to see (Midnight Special, Sing Street) are coming out in theaters soon anyway so I didn't lose any sleep over it (I did lose sleep while I was there, just not for that reason). Don't forget to look through the award winners list below – I'm sure you'll be hearing more from these filmmakers in the very near future.
——
SXSW Film 2016 Keynote Speech: Nelson George
SXSW Film 2016 Keynote Speech: Gale Anne Hurd
SXSW Film 2016 Keynote Speech: Joe Swanberg
SXSW Film 2016: A Conversation with the Duplass Brothers
SXSW Film 2016: A Conversation with Gaby Hoffmann
SXSW Film 2016: A Conversation with Jake Gyllenhaal
SXSW Film 2016: A Conversation with Don Cheadle
SXSW Film 2016: A Conversation with Andrew Bujalski and David Lowery
SXSW Film 2016: A Conversation with Barbara Kopple and Joe Berlinger
SXSW Film 2016: A Conversation with Alia Shawkat
2016 SXSW Film Award Winners:
Feature Film Jury Awards
Short Film Jury Awards
SXSW Film Design Awards
SXSW Special Awards
Audience Awards
Congrats to this year's winners!
WHAT WERE YOUR SXSW 2016 HIGHLIGHTS?
——
If you're an independent filmmaker or know of an independent film-related topic we should write about, email blogadmin@sagindie.org for consideration.