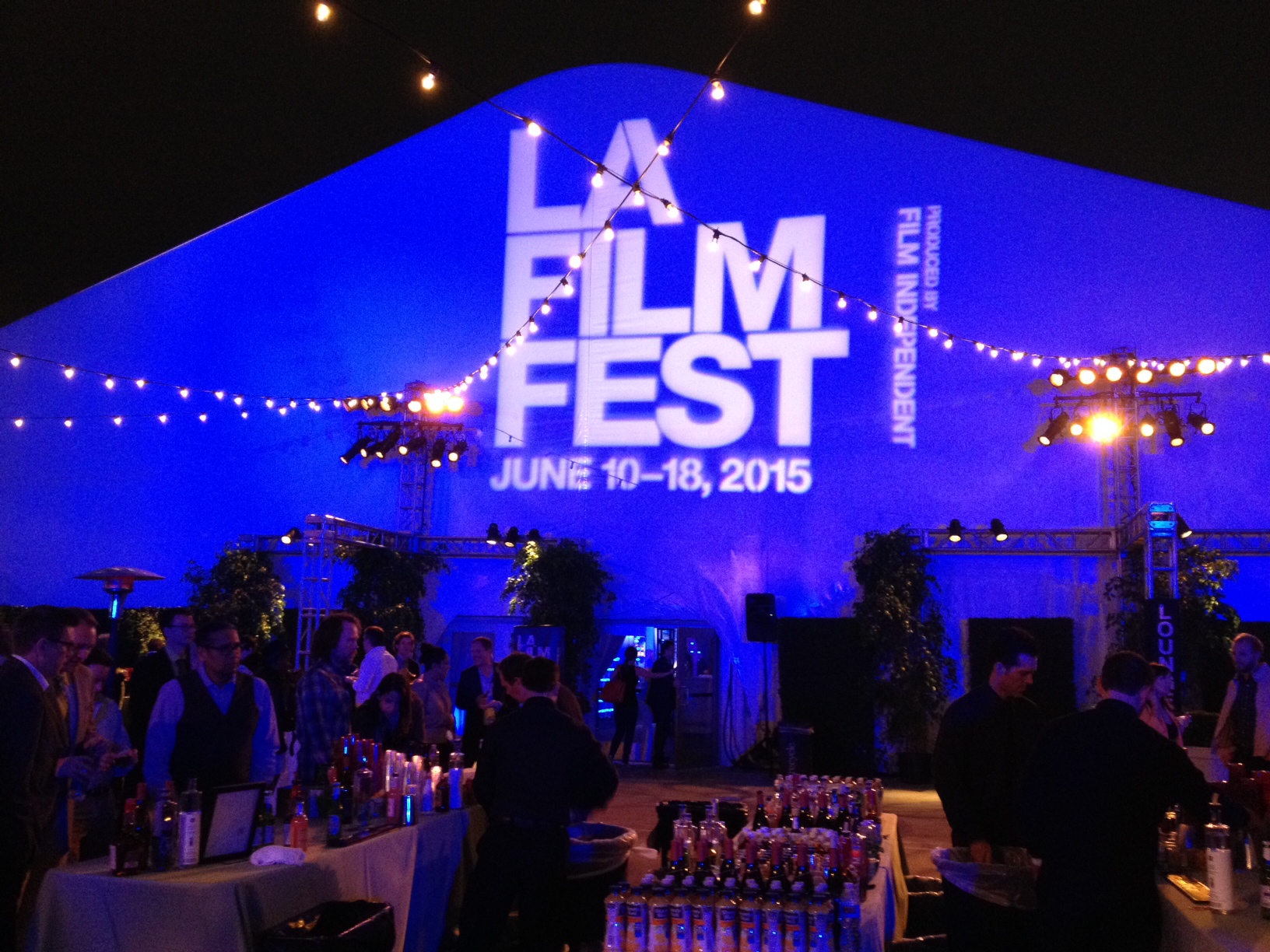 It's been a full week in Downtown LA for Film Independent's 2015 Los Angeles Film Festival, with indie film premieres, hit festival encores, filmmaking and acting panels, and parties. (See the festival's award winners below.)
Our own shindig, co-sponsored with SAG-AFTRA and WGAWest, was a Bowling Party at Lucky Strike. A big thanks to our hosts, actors Jon Heder (Weepah Way for Now) and Omar Benson Miller (Ballers), actress/screenwriter Alexia Landeau (Day Out of Days), and filmmaker Maya Forbes (Infinitely Polar Bear).
SAGindie also sponsored the annual Actors Coffee Talk. Moderated by Bryce Dallas Howard (Jurassic World), the panel included David Koechner (Cheap Thrills), Kathryn Hahn (Tomorrowland), Mae Whitman (The DUFF), and Alfre Woodard (12 Years a Slave).
UPDATE (7/21/15): Film Independent has a full recap of the Actors Coffee Talk panel here.
Last night wrapped up the fest with a special Live Read of teen classic Fast Times at Ridgemont High, directed by our friend Eli Roth. Darrien was lucky enough to attend the reading (Courtney Love as Mr. Hand!!!), but here are my thoughts on the rest of the fest.
___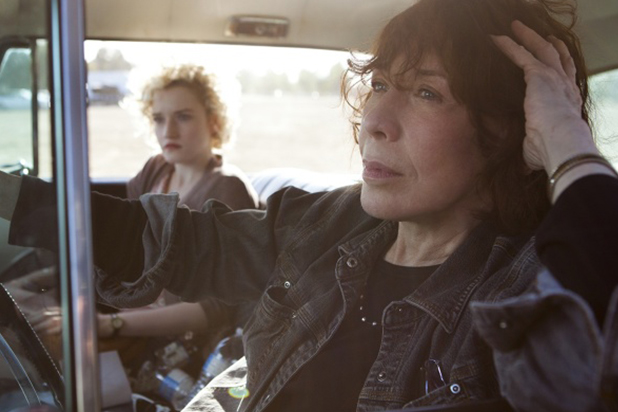 I only got a chance to see two films at the festival, Grandma (the Opening Night film) and Chuck Norris vs. Communism. Grandma is low-key, set in LA, and will in all likelihood be an awards contender for Lily Tomlin. It's her first starring film role since the '80s, and she owns the movie. The Chuck Norris doc is recommended for anyone who loves film – particularly if you grew up watching '80s action flicks on VHS. It will make your own nostalgia for Rambo or Bloodsport pale in comparison to what these films meant to citizens of Communist Romania, when watching grainy footage of Chuck Norris beating up bad guys could land you in jail. It would also probably make a great companion piece for The Wolfpack, another doc about how home movie-viewing shaped a group of people.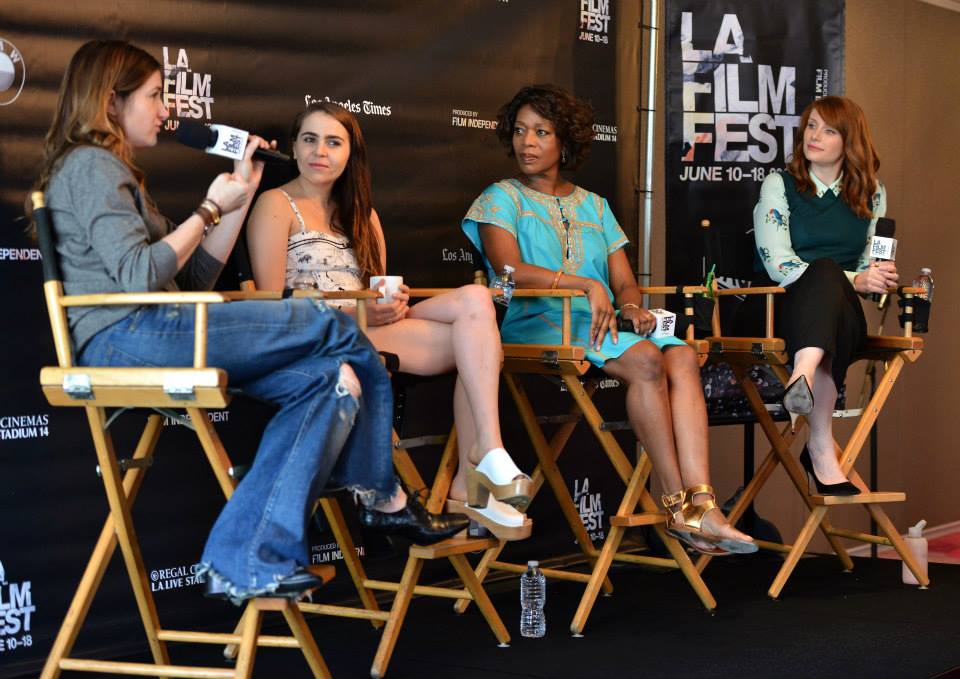 Our bowling party was a hit, as was the Actors Coffee Talk. Bryce Dallas Howard was a great moderator (and props to her for taking time out of her Jurassic Weekend to talk with actors and indie filmmakers about the craft.) Plus, Alfre Woodard at one point sang a Taylor Swift song, so I can die pretty happy. All the actors were super open and funny about everything ranging from audition tips to financial advice. I think Film Independent is going to post a video of the panel in the near future, so we'll update the blog when it comes out. It's definitely worth a watch! The Coffee Talks (they also had talks featuring directors, screenwriters, and composers) are one of the coolest things about LAFF, and they get some killer talent, so I can't wait for next year.
2015 LA Film Festival Award Winners:
Jury Awards
U.S. Fiction Award: Out of My Hand
World Fiction Award: Flocken
Documentary Award: My Love, Don't Cross That River
LA Muse Award: Delila Vallot, Can You Dig This
Nightfall Award: Crush the Skull
Zeitgeist Award: Bradley Kaplan, Stealing Cars
Best Short – Fiction: Drama
Best Short – Documentary: Dolphin Lover
Special Jury Mention – Documentary Directing: Holly Morris and Anne Bogart, The Babushkas of Chernobyl
Special Jury Mention – World Fiction: White Moss (Belyy Yagel) and Ayanda and the Mechanic
Special Jury Mention – Nightfall: Crumbs
Special Jury "High Five" – Nightfall: Dude Bro Party Massacre III
Special Jury Mention – LA Muse: Elsa Biedermann, French Dirty
Special Jury Mention – Zeitgeist: Michael Dwyer and Kaitlin McLaughlin, Pocha (Manifest Destiny)
Audience Awards
Best Feature Film – Fiction: Pocha (Manifest Destiny)
Best Feature Film – Documentary (TIE): I Am Thalente and Be Here Now
Best Short Film: In Her Place
Best Web Series: The Genderton Project
Film Independent Fast Track Grants
Alfred P. Sloan Fast Track Grant: Dark Forest
Alfred P. Sloan Distribution Grant: Experimenter
Funny Or Die Make 'em LAFF Winner: Marisha Mukerjee, Open House
Ed Elias Future Filmmaker Grant – Best Narrative Film: Imani Peterkin and Maya Suchak, Falling
Ed Elias Future Filmmaker Grant – Best Documentary Film: Grace Hoffman and Michelle Miles, Beatrix
Ed Elias Future Filmmaker Grant – Best Animated/Experimental Film: Katie Speare, Mask
Congrats to this year's winners!

WHAT WERE YOUR LA FILM FEST HIGHLIGHTS?
——
If you're an independent filmmaker or know of an independent film-related topic we should write about, email blogadmin@sagindie.org for consideration.