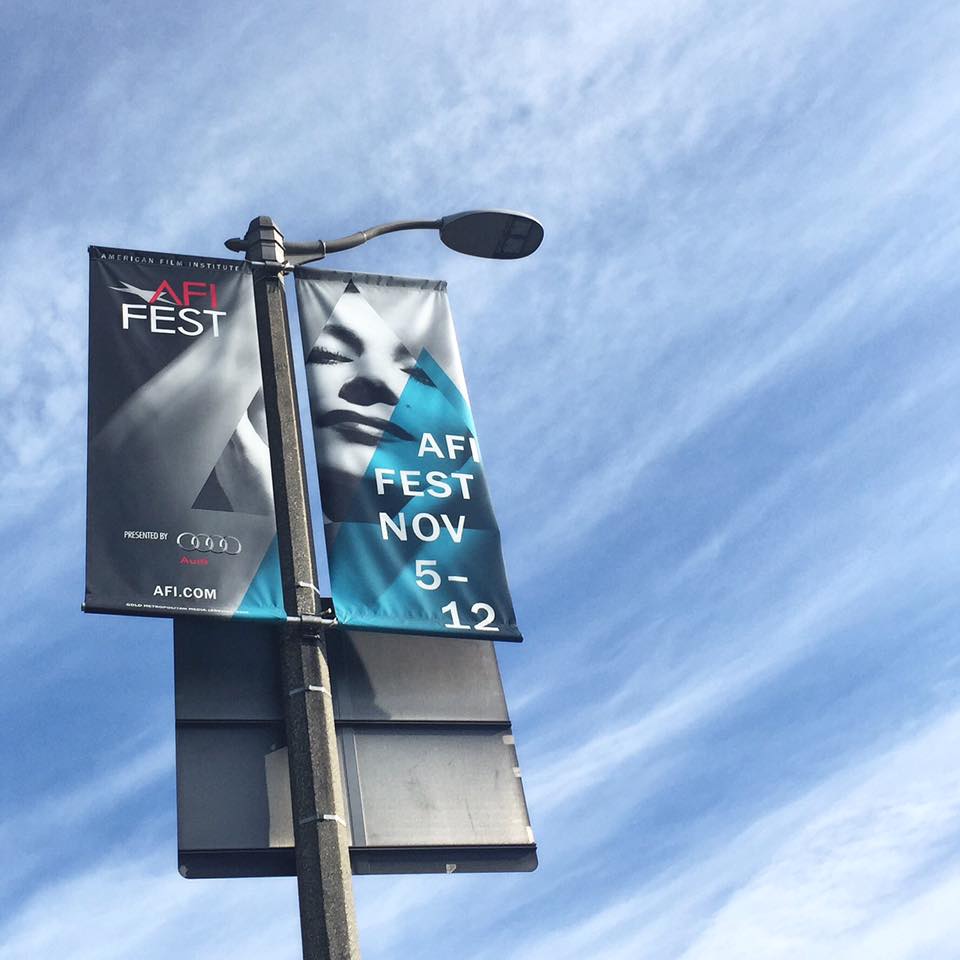 It was another busy week in Hollywood for the 2015 AFI FEST, with A-list star appearances (Will Smith, Brad and Angelina, Johnny Depp), parties, panels, and screenings of movies both big and small. (See the festival's award winners below.)
In addition to a cocktail party co-hosted with SAG-AFTRA (see video highlights below), we at SAGindie sponsored three films: Alison Bagnall's Funny Bunny, Chloé Zhao's Songs My Brothers Taught Me, and Jake Mahaffy's Free In Deed. We had a chance to watch great films, hear some cool Q&A's, catch up with some of our favorite filmmakers, and spend a little time among the tourists on Hollywood Blvd. Congrats to AFI on another successful festival!
See photos from our cocktail party celebrating the American Independents of AFI Fest.
2015 AFI FEST Award Winners:
Grand Jury Awards
Animated Short Film Grand Jury Award: World Of Tomorrow
New Auteurs Grand Jury Award: Land And Shade (La Tierra Y La Sombra)
Live Action Short Film Grand Jury Award: Boys (Pojkarna)
Animated Short Film Special Jury Mention for Creative Vision: Manoman
Animated Short Film Special Jury Mention for Screenwriting: Teeth
Live Action Short Film Special Jury Mention for Non-Fiction Filmmaking: The Reagan Shorts (Maryland Public Television Interviews Ronald Reagan, Ronald Reagan Lights the Lights, Ronald Reagan Pardons a Turkey)
Live Action Short Film Special Jury Mention for Innovative Storytelling: Rate Me
Special Jury Mention for Direction: Alice Winocour, Disorder
Special Jury Mention for Screenplay: Desde Allá
Audience Awards
World Cinema Audience Award: Landfill Harmonic
American Independents Audience Award: James White
New Auteurs Audience Award: Mustang
Breakthrough Audience Award: Ma
Congrats to this year's winners!
WHAT WERE YOUR AFI FEST HIGHLIGHTS?
——
If you're an independent filmmaker or know of an independent film-related topic we should write about, email blogadmin@sagindie.org for consideration.