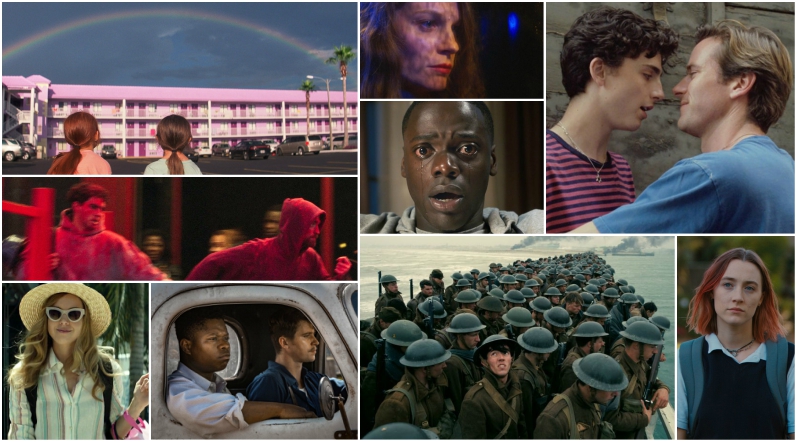 Hello, friends. What a long, strange trip 2017 turned out to be. There were highs, there were lows, but most importantly there were movies. (For the record, we understand there were more important things in the world than movies, but c'mon, we all know why we're here.) With the year coming to a close, we wouldn't be a responsible film-industry-oriented website if we didn't provide you with our FAVORITE FILMS OF 2017.
So take a dip into the mindset of the SAGindie staff and see which movies topped our individual lists. Until then, we'll see you all in 2018!
——
Darrien's Favorites:

I am, once again, reminded of how few movies I actually get to see every year. I did not see 10 movies that I can give "the best" to. However, here is my list:
My Best Movies of 2017
Films that may have made the list IF I had seen them:
Films that I saw, and liked, but… Best?
Eliza's Favorites:

Favorite Films of 2017:
Favorite films I saw this year that aren't from 2017:
Colin's Favorites:
Shefali's Favorites:

My Top Picks for 2017:
The ones that got away:
Michael's Favorites:

I feel like I've yet to see a bunch of this year's newer films but, so far, the top of my list are Get Out and The Florida Project. Both are gonna be hard to beat!

WHAT WERE YOUR FAVORITE FILMS OF 2017?
——
If you're an independent filmmaker or know of an independent film-related topic we should write about, email blogadmin@sagindie.org for consideration.