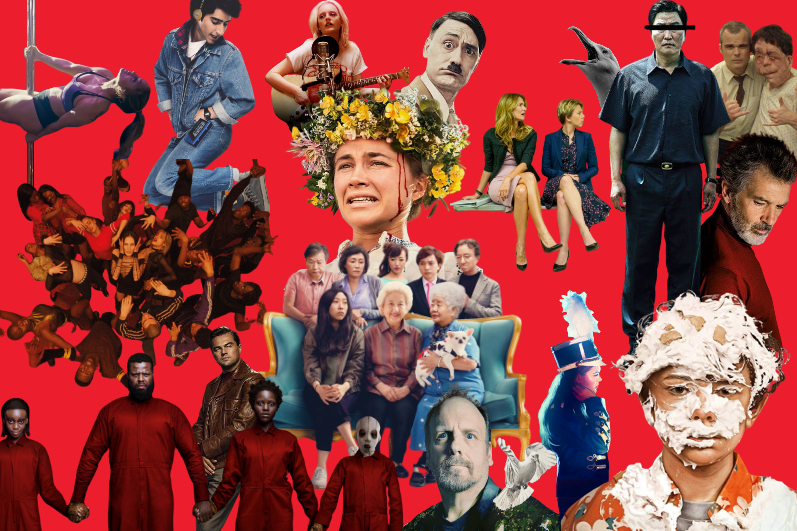 With the end of 2019 approaching, we not only close out another year of movies… we close out another decade of movies – a decade of streaming and VOD, constant worries about the theatrical experience, and franchise domination. Join the SAGindie staff on their journey to look back at the past 12 months with fondness to pick our absolute, definitive FAVORITE FILMS OF 2019 (pending stuff we never got around to seeing).
So spend some time this holiday season analyzing the staff picks, judging us accordingly, and getting ready for more cinematic outings in 2020.
——
Darrien's Favorites:

I did not like many movies that I actually saw this year. Granted, I have not seen a number that I think will be good, like Midsommar or The Last Black Man in San Francisco.
But I did see Us, so that's my favorite movie (that I saw) in 2019.
Mind you, I saw quite a few that I thought were highly over-rated. So there's that.

Eliza's Favorites:
Colin's Favorites:
I put Her Smell on last year's list because that's when I saw it, but it's here again but that's when it came out in theaters.
Shefali's Favorites:
Michael's Favorites:

There are a lot I haven't seen yet (including A Hidden Life, Last Black Man in SF, The Farewell, Honey Boy, Pain and Glory, The Irishman, Dolemite, etc.) but here's my Best of the Year (So Far) list…

WHAT WERE YOUR FAVORITE MOVIES OF 2019?
——
If you're an independent filmmaker or know of an independent film-related topic we should write about, email blogadmin@sagindie.org for consideration.