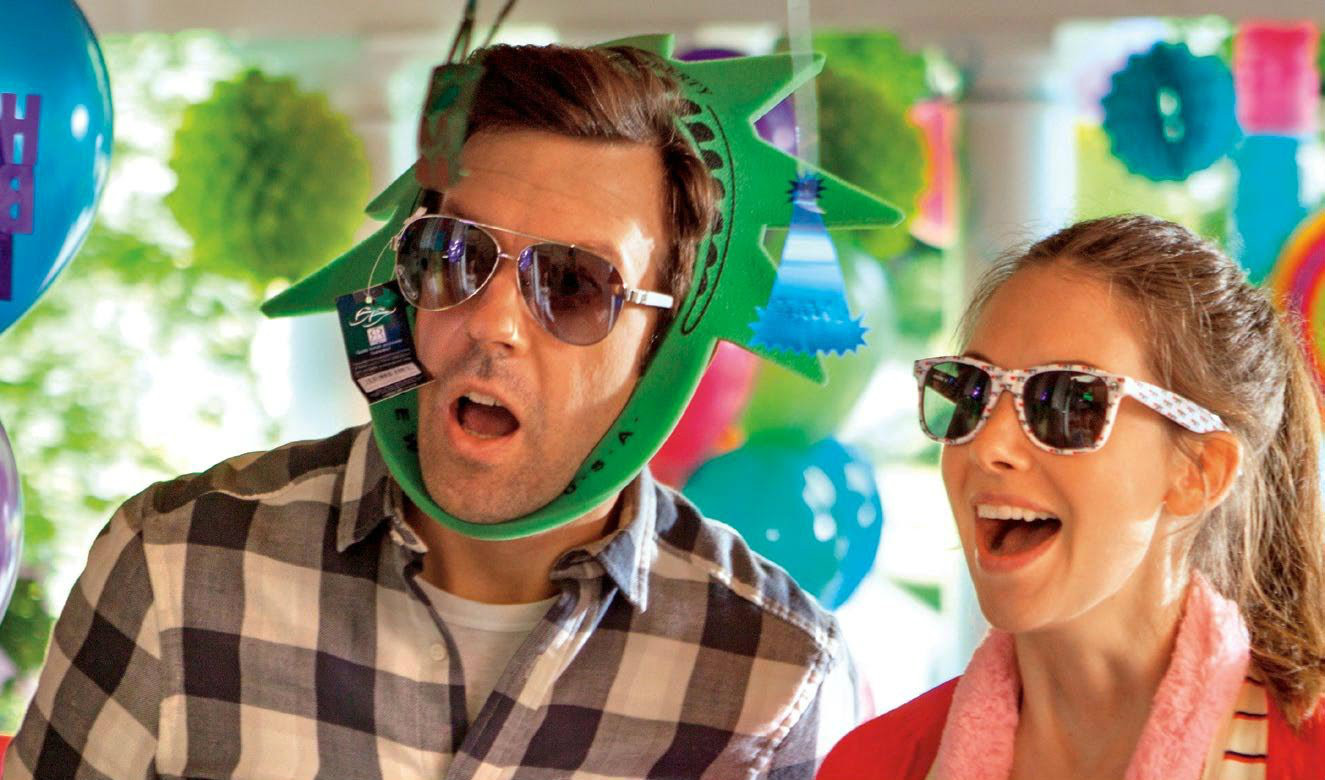 Another Summer Movie Season has passed us by (hashtag you're old). And before we venture forth to the Fall and Winter Prestige Picks, we have a brief layover in September and its mishmash of genres. So as dutiful SAGindie staffers, we took a look at the movies coming out this September and whittled them down to our own must-sees.
——
Darrien's Picks:

Let's see, September movies. There are only a few that I'm really wanting to see, and several that I've already seen.
Want to see: Sicario sounds interesting and I like that Emily Blunt has become a badass. Um… The Transporter Refueled – cuz I am THAT girl. Sshh! The Intern – because it seems sweet. And The New Girlfriend – just because.
For the first time, I've seen a few of the films coming out, so YAY ME!!!
Sleeping With Other People – fun and I'm liking Jason Sudeikis as a leading man!
Cooties – just for the funny grossness of it all.
99 Homes was good and intense. Michael Shannon is a scary dude.
Eliza's Picks:

Sicario
The Green Inferno
The New Girlfriend
Deathgasm
Jeremy Scott: The People's Designer
Colin's Picks:

I didn't know it until now, but I think I've been waiting for an R-rated Jason Sudeikis/Alison Brie rom-com teamup for at least half my life. Thanks, Sleeping With Other People! (Plus, I really liked director Leslye Headland's previous film Bachelorette.)
On the dramatic awards-bait front, Black Mass looks like a winner. We're overdue for some non-franchise Johnny Depp. Everest will probably be a must-see in IMAX (fun fact: Josh Brolin's character is named Beck Weathers, which is the best movie character name ever!) How could I miss the two-dudes/one-leg documentary Finders Keepers? File that one under "you'll have to see it to believe it." And I'd like to think that Cooties, Elijah Wood's upcoming school-set horror/comedy is a spiritual sequel to The Faculty, Elijah Wood's last school-set horror/comedy. I loved The Faculty. I hope to love Cooties.
Amanda's Picks:

The Keeping Room — A Western starring women is a rare thing, this one has four of them and they shoot a lot of guns.
Black Mass — Sure Johnny Deep is being talked about as an early Oscar contender, but I'm more excited to see who butchers a Bahston accent.
Goodnight Mommy — I'm not even a horror movie fan but this has been such a good year for the genre, I'll grab a pillow to hide behind; Goodnight Mommy looks deeply unsettling, and adds in the bonus of creepy face masks.
Mississippi Grind — Ryan Reynolds is my new man of the hour while I wait in anticipation for Deadpool; here he plays a gambling good luck charm in a 70s-esque road movie which is coincidentally everything I've ever wanted in a film.
Sleeping with Other People — I fully expect a standard rom-com but with more R-rated humor and I'm "ok" with that.

WHAT MOVIES ARE YOU LOOKING FORWARD TO SEEING THIS SEPTEMBER?
——
If you're an independent filmmaker or know of an independent film-related topic we should write about, email blogadmin@sagindie.org for consideration.