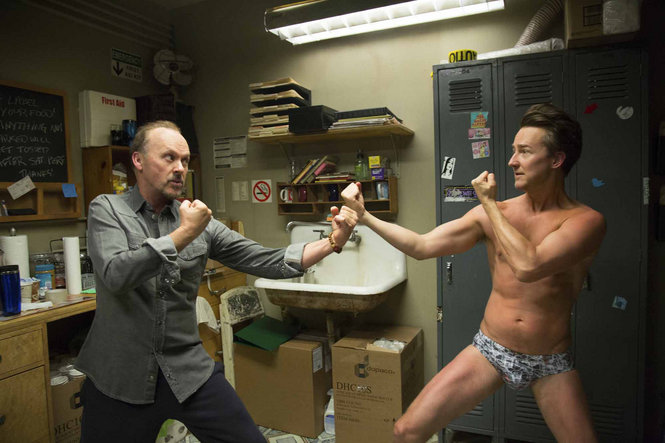 It would make sense for October to be chock-full of horror movies, thrillers, and supernatural spectacles, and you can probably find a good movie to frighten you this month. But October also looks to be the month of the splashy indie, with a number of buzzy Sundance/Venice/Toronto Film Festival releases finally hitting the market. We wouldn't be surprised if the entire roster of next year's Independent Spirit Award nominees are from October 2014. 'Til then, take a look at the movies the SAGindie staff is most excited for.
——
Darrien's Picks:

OK, I'll admit it. I. Cannot. Wait. For John Wick. Keanu Reeves in the genre of "man with a certain set of skills" just looks sexy and violent – and I should probably go back to therapy cuz I'm loving it. Heck, I love all of the "man with… skills" movies. I loved Taken (1), The Equalizer, The Grey (meh). So I'm glad that this one is coming out before I can be so saturated with this theme that I begin to hate them before I even see the trailer. There are others that I am interested in, i.e. Gone Girl (I didn't read the book but it's already been spoiled for me. I hate people!) and Fury. But there's also The Judge and Birdman that are supposed to be great. I'll wait for more reviews, etc.
Eliza's Picks:

I Am Ali – a documentary about the greatest athlete of the greatest sport, alright SOLD.
Force Majeure – because I get it. I'd sooner notice my phone was gone than my legs.
Whiplash – Hey Miles, call me!
Films I'll see again because I liked them so much the first time around: Listen Up Philip, The Overnighters, A Girl Walks Home Alone at Night.
Colin's Picks:

Along with all the other obedient Oprah Book Club members, I will be first in line for Gone Girl because I love most anything David Fincher touches (yes, maybe I even teared up a little during Benjamin Button. Maybe.) I'm also very excited for Dear White People because we're overdue for a good social satire (plus their marketing has been on-point). Nightcrawler looks absolutely batshit crazy, which has me 100% interested (I already saw Birdman and will likely need to ingest all of that wonderful craziness again). And I'm ready for Whiplash to give us the antidote to all the "inspiring teacher" movies from the past three decades. Role models and impassioned speeches about seizing the day? No thanks. Give me emotional abuse and jazz!
Amanda's Picks:

Birdman, which is surprisingly NOT a Marvel one-off, is one of the few films on my must-see list for the end of this year and it should be on yours as well. The dark comedy will surely showcase a stronger display of both character development and dramatic tension than any Marvel movie, and between Keaton's return as a leading man and Iñárritu's stunning directorial prowess it's basically guaranteed to make the $16 ArcLight ticket worth it.
But… what would October be without a good scare-the-pants-off-you, make-you-double-check-dark-corners, horror flick as well? So it's my great hope that A Girl Walks Home Alone at Night finds its way into theaters in time for Halloween. Highlighted at Sundance's NEXT Fest this year, the film is an Iranian vampire western which according to Sundance, "combine[s] the simmering tension of Sergio Leone with the weird surrealism of David Lynch." — I didn't even know I had been searching my whole life for a Fistful of Dollars, Twin Peaks, Let the Right One In mashup until I read that sentence, but I'm ready for it. I also love supporting women in cinema, and this film has me covered; between writer/director Ana Lily Amirpour and female lead Sheila Vand, I'm ready for my daily dose of admiration. The teaser is sure to give you some chills, it worked for me. Let's get spooky.

WHAT MOVIES ARE YOU LOOKING FORWARD TO SEEING THIS OCTOBER?
——
If you're an independent filmmaker or know of an independent film-related topic we should write about, email blogadmin@sagindie.org for consideration.