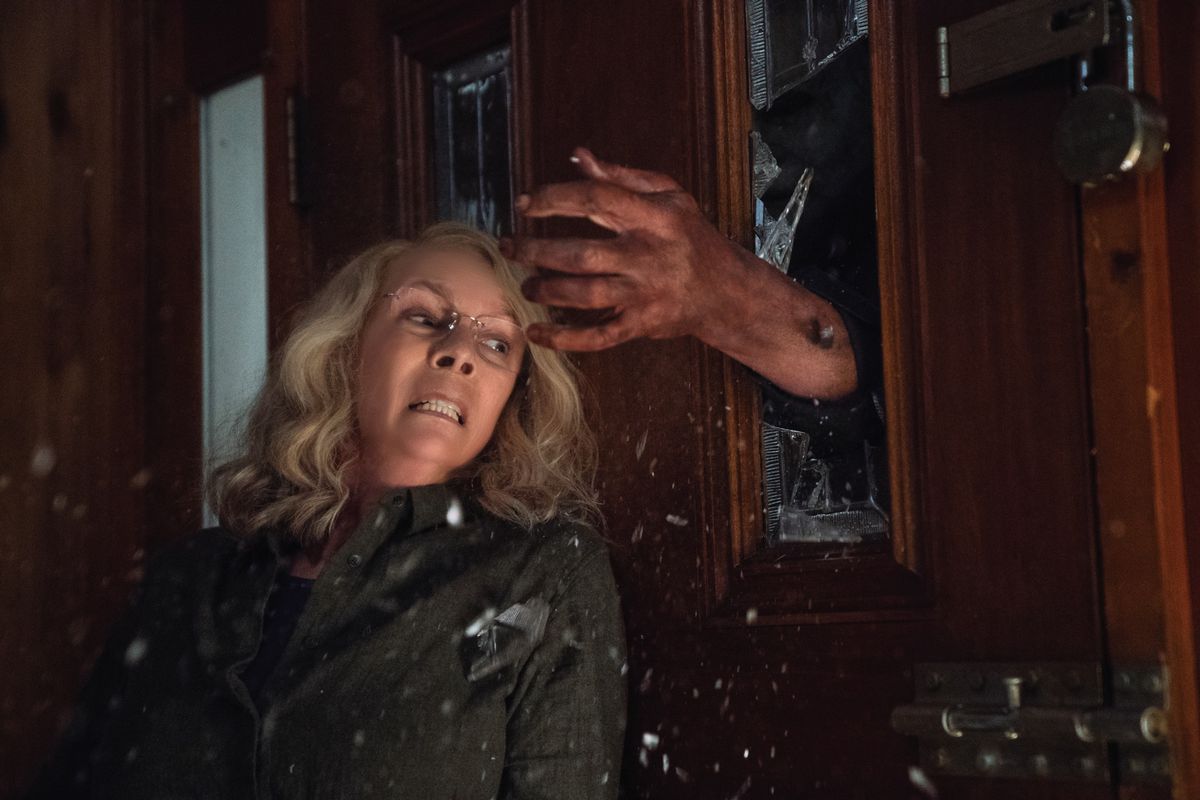 You can always count on the October movie calendar for variety. Horror, prestige pics, a franchise movie or two; October has it all, and the SAGindie staff have studied the list to pick their must-sees.
——
Darrien's Picks:

OK, I'm basically going to shirk all of my duties and go see movies in October. There are so many that I want to see!
The Happy Prince – I love Oscar Wilde.
​A Star is Born – The buzz is great.
First Man – Because… yes.
Beautiful Boy – Ditto.
The Hate U Give – Just have to. Can't wait.
Eliza's Picks:

​A Star is Booooooooorn
Bad Times at the El Royale
Halloween
The Hate U Give
Can You Ever Forgive Me?
Mid 90s
I saw Burning at Cannes, but it deserves a revisit.
Colin's Picks:

What a month! I am here for David Gordon Green's Halloween. As skeptical as I initially was about the "let's ignore all of the sequels, including Halloween II and H20" approach to this new iteration, the involvement of John Carpenter (producer and composer), Jason Blum (producer), and Jamie Lee Curtis (duh) renewed my faith. Bad Times at the El Royale has an unreal cast and the trailer features Jeff Bridges saying, "Shit happens, get the whisky." Any person who doesn't want to see ​A Star is Born is lying to you or lying to themselves. Damien Chazelle's winning streak seems likely to continue with First Man. I'm excited to see Jonah Hill's filmmaking chops with Mid90s. Monrovia, Indiana looks like a cool fly-on-the-wall documentary. And Suspiria looks so fucked up in a great way.
Shefali's Picks:

The Oath
Wildlife
The Hate U Give
The Happy Prince
Suspiria
Already seen, but highly recommended:
Bad Times at the El Royale – I loved Cabin in the Woods so I had a feeling I'd like this. This story is wicked crazy and Cynthia Erivo steals the show with some stunning performances.
Private Life – An entire film about women's health which is pretty unheard of and impressive — although heavy at times and the plot tends to be all over the place if you like that kind of chaos.
Beautiful Boy – Also a heavy film as it deals with drug abuse, but Timothée Chalamet, Steve Carell, and Amy Ryan all deliver impressive yet heartbreaking performances.
WHAT OCTOBER MOVIES ARE ON YOUR MUST-SEE LIST?
——
If you're an independent filmmaker or know of an independent film-related topic we should write about, email blogadmin@sagindie.org for consideration.