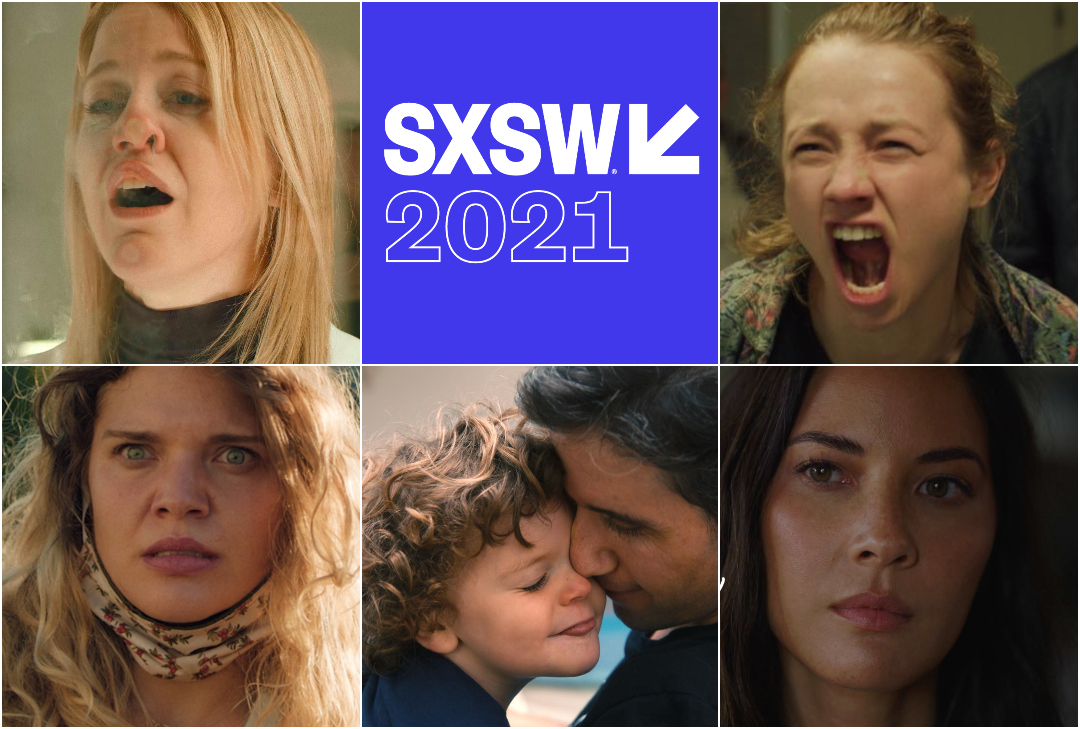 After last year's pandemic-related cancellation, SXSW has returned! And because this year's fest was a virtual one, the entire SAGindie staff was able to attend. While we weren't able to host our usual cocktail happy hour or brave the crowds of the trade show, that meant we had more time to watch movies! Take a look below to see which films stood out to us (and which ones stood out to the festival's awards jury) below!
——
Darrien's Favorites:
Violet by Justine Bateman and starring Olivia Munn. It was intense and insightful. While it dealt with Hollywood in a very specific way, it was also easily transferable to anyone's life.
Eliza's Favorites:
The most enjoyable media watching experience I had during SXSW was also (unsurprisingly?) the one that continued to stick with me, and that is a short film called Squeegee! I am more familiar with writer/director Morgan Krantz's work as an actor, and I'm looking forward to seeing what he comes up with in the future.
Colin's Favorites:
The Ady Barkan documentary Not Going Quietly was a highlight – I've been a fan of his activism and it was very moving to see his story laid out on film. Ninjababy kept me interested for a Norwegian Juno/Never Rarely Sometimes Always/Look Who's Talking animated-live-action-hybrid comedy. And Recovery was very funny – am excited to see where the team behind it goes from here.
My favorite shorts were Squeegee and Like the Ones I Used to Know, followed by A Really Dark Comedy (which was all the more impressive because it was made by high school students).
On a technical note, props to the team responsible for the SXSW Roku channel experience. Not a glitch to be found! Other fests should follow suit (ahem, Sundance).
Shefali's Favorites:
Didn't get to see as many as I signed up for, but I think my favorite was a short called Beyond the Model directed by Jessica Lin. I stumbled across it in between my other events and found it extremely timely after the Georgia attacks that had just happened the previous day. The short is about the Asian American community's struggle with elevated racism and hate crimes in the time of COVID. It also breaks down the Model Minority Myth, the divide it creates between the Black and Asian communities, and the Anti-blackness caused by this in Asian communities and how that is counterproductive in the effort to dismantle the real enemy — white supremacy. A great short watch! Definitely just the beginning of a very necessary conversation.
2021 SXSW Film Award Winners:
Feature Film Grand Jury Awards
Short Film Jury Awards
SXSW Virtual Cinema Jury Awards
SXSW Film Design Awards
SXSW Special Awards
SXSW Audience Awards
CONGRATS TO THIS YEAR'S SXSW WINNERS!
——
If you're an independent filmmaker or know of an independent film-related topic we should write about, email blogadmin@sagindie.org for consideration.