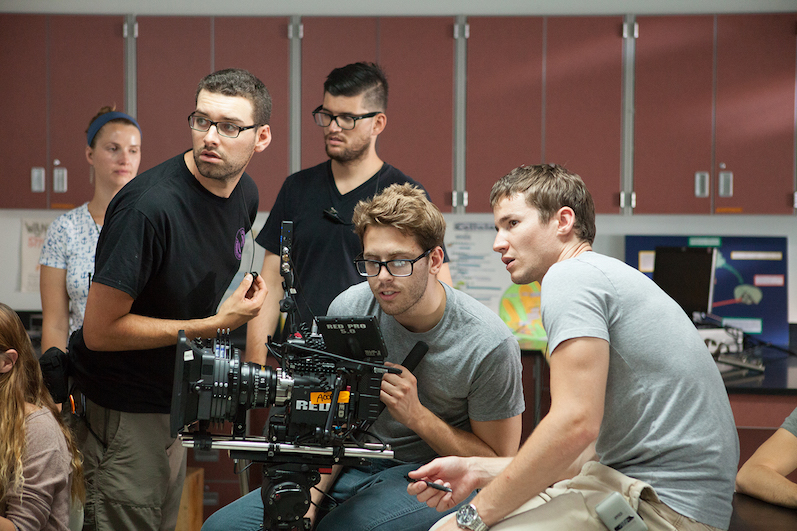 It's the time of year for school to start again, which means countless aspiring filmmakers are gearing up for a new semester of film school, honing their craft in order to one day make the leap to bigger budgets and feature lengths. One filmmaker who has recently made a similar leap is writer/director CHAD L. SCHEIFELE. Starting his film education with video production classes in high school and continuing on to the University of the Arts in Philadelphia, Chad's thesis short film Natural Selection won the university's Best Picture Award and went on to screen in the YoungFilmmakers "Make Your Mark" section of the 2013 SXSW Film Festival.
Seeing how his student film had resonated, Chad soon got to work adapting the short high school-set drama to feature-length. With backing from production company Modoc Spring, a cast that includes Katherine McNamara, Mason Dye, and Anthony Michael Hall, and produced entirely in Scheifele's native Pennsylvania, the feature version of NATURAL SELECTION is now screening in select theaters and available on VOD, Amazon, and iTunes courtesy of ITN Distribution. [UPDATE: The film is now available on Tubi.]
Chad L. Scheifele contributed this guest post for SAGindie about his experience transitioning from film student to professional director, and his advice for young filmmakers looking to take that first big step of their career.
——
Student film is a completely different beast than professional feature-length filmmaking. The transition between the two for me was life-changing, unlike anything I'd experienced before as a student. I was always used to just getting together with a bunch of friends and shooting stuff to create something at the cost of almost nothing, while using mediocre talent and having no real producing team, if any at all. As a student I didn't really have any kind of a budget or even a shooting schedule that would outline the plan articulately. And of course I had to wear a lot of hats and take on far more of an intense workload than I would have preferred.

YOU'LL TAKE ON TOO MANY ROLES (AND THAT'S OKAY)
As a student you pretty much have to do everything yourself to get the job done, and that took my focus away from areas of the process that I should have been concentrating on 100 percent. For example, the director is the most important role on set. They are in charge of executing the vision for the film and are the leader in this huge production that consists of so many people. The director needs to focus on directing and just that. But as a student filmmaker you can't just focus on directing. You end up having to gather together your own equipment and learn everything yourself since there isn't anyone producing next to you. When I put together my college thesis short film Natural Selection, I had to go out and buy all the equipment I wanted to use to make the film (camera, lenses, tripods, etc.) It was all on me. Even on set I had to operate the camera, make props, rig audio equipment and lighting. I needed to learn what cameras did what, how to achieve depth of field, how to cut footage in editing software, design sound, and color correct. All of these are jobs normally undertaken by other members of the production. Once again though, as a student I had to wear all the hats to get the job done. So in a sense I needed to be proficient in all areas in order to make the project at hand a success. It's a lot of work, but it's important while growing as a young filmmaker to learn these different things and to expand your skill set.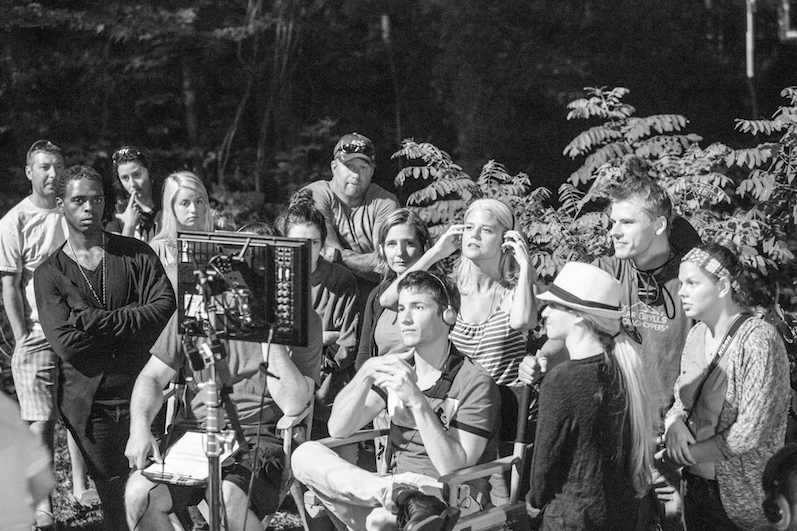 EVENTUALLY YOU'LL GET SOME BACKUP
When I finally was able to put my feature film into pre-production, everything changed and I was about to experience something completely new. Now I had a producing team behind me [including producers Pamela Landis, Mary Jo Barthmaier, and Stuart Connelly]. As director, all I had to do was make decisions pertaining to what questions or issues were at hand, and it was great to be able to say what I needed and have people rush off to make sure it got done. We also now had a shooting schedule that would clearly lay out exactly what we needed to film and on what days. The team was ready to do whatever we needed to make sure the film would get done. I was now in a position where I was responsible for a lot of people and entrusted with other people's money. It was slightly stressful, but I had entered the first real phase of my feature-film directing career.

WANT PRO TALENT? YOU'RE GONNA NEED HELP.
When it came to casting the film, it was done "by the book" in terms of hiring. The main cast was SAG-AFTRA and we flew most of them from Los Angeles to Pennsylvania where the film was shot in its entirety. We used a well-respected casting director from New York [Caroline Sinclair] who helped us make offers to talent and an entertainment lawyer [Scott Aronson] who wrote up all the contracts. We used a lot of Philadelphia crew who have been in the game for a long time and also brought in people from New York. Casting was a very interesting part of the process for me. At times it was very aggravating, constantly shuffling headshots around and having back-and-forth conversations with agents.
From my experiences with casting, it was crazy to see how many things had to sync up for an actor to get signed onto the project. Even if you have the funds to make a respectable offer, you still need the agent to like the material before passing it off to their client; you need the actor to respond to what's being offered to them; and then if you make it through those two hurdles, the talent's schedule needs to be open for when you want to shoot. So in a sense it's a pretty amazing thing if you are able to get a certain actor that you want for your film.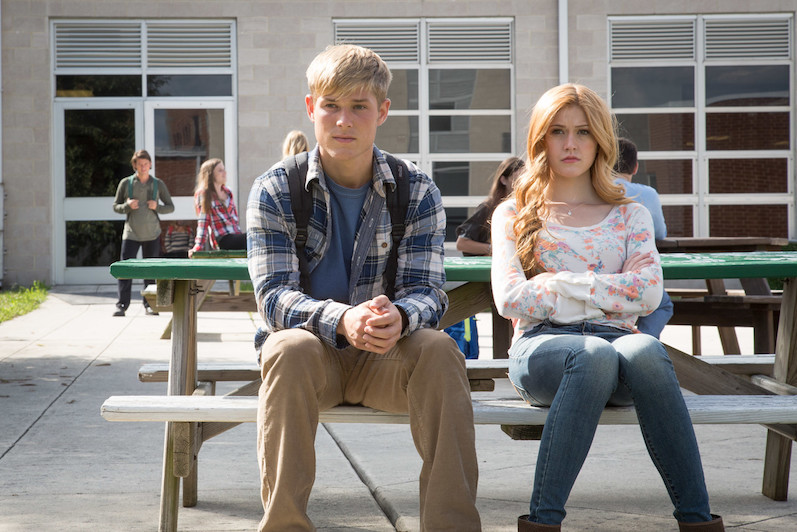 YOUR WORK DOESN'T END ON SET
After principal photography was wrapped we did the sound design and mix at a local post-production house called Philly Post. The film was color corrected by a professional colorist [Patrick Taylor] and then picture and sound were sewed together to create the final product. This was a pretty exciting process, and sitting in a studio while a sound engineer works on your film's audio using mix boards is a surreal experience. One of the best parts of post-production is that you have professionals working hard to make your vision come true, which is something I never experienced as a student filmmaker.

IN CLOSING
It sure was a pleasure to make the journey of shifting from student film to professional filmmaking, even though feature-length filmmaking can be very difficult at times. But as long as you have a solid script and great talent you will be well on your way. So surround yourself with people who support you and believe in your vision. Stay persistent and you will be just that much closer to crossing that bridge between student filmmaking and feature-length film.


__

You can see Chad L. Scheifele's feature directorial debut NATURAL SELECTION in select theaters or on VOD, Amazon and iTunes. Get more updates and info from Chad on his website or by following him on Twitter.
If you're an independent filmmaker or know of an independent film-related topic we should write about, email blogadmin@sagindie.org for consideration.