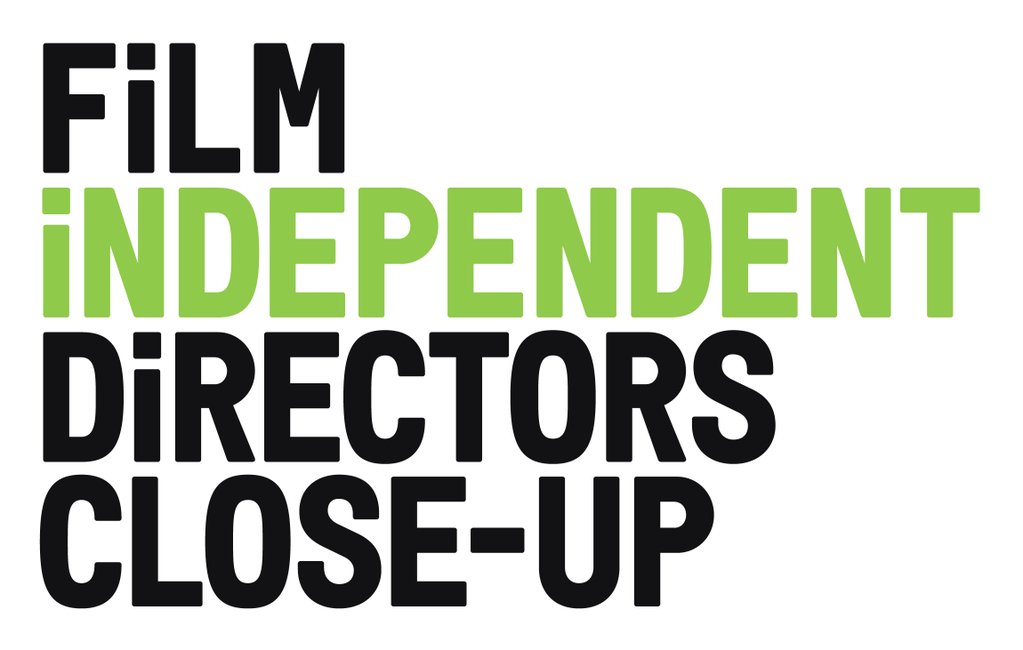 Film Independent Directors Close-Up
February 3 – March 2, 2016
The Landmark Theatre
10850 W. Pico Blvd., Los Angeles
SAGindie was once again a sponsor of FILM INDEPENDENT DIRECTORS CLOSE-UP. This five-week speaking series gives you access to go behind-the-scenes with prolific film directors and their collaborators. See below for highlights from DCU2016!
Schedule:
Panelists:

James Ponsoldt (director, The End of the Tour)
Jason Segel (actor, The End of the Tour)
Mickey Sumner (actor, The End of the Tour)
Moderated by Jane Anderson (writer, Olive Kitteridge)

"I knew that [David Foster Wallace] was a performance that, if it deviates even a little to the left, it's an SNL sketch." –Ponsoldt

"This was the first experience I had where you didn't deviate from the script at all… David Foster Wallace is a million times smarter than I am, so when I showed up I had [the words] memorized perfectly." –Segel

Panelists:

Charlie Kaufman (writer/co-director, Anomalisa)
Duke Johnson (co-director, Anomalisa)
Moderated by Jason Segel (writer/actor, The Five-Year Engagement)

"It had literally been a dream of mine to direct a Charlie Kaufman movie… But it's not like there are just Charlie Kaufman scripts floating around." –Johnson

"I really like fake things. I like miniatures and sets. Seeing the little tiny toilet was thrilling." –Kaufman

"Animation is a medium, not a genre." –Johnson

Panelists:

Aaron Covington (writer, Creed)
Meg Le Fauve (writer, Inside Out)
Donald Margulies (writer, The End of the Tour)
Josh Singer (writer, Spotlight)
Kevin Willmott (writer, Chi-Raq)
Moderated by Howard A. Rodman (President, Writers Guild of America, West)

"I'm never happier than when I am in a room full or writers." –Rodman

"I love doing research… What better way to procrastinate?" –Singer

"Pixar is, of course, very far from an independent film… But at the same time it's incredibly similar in that it's all director-vision-oriented." –Le Fauve

Panelists:

Marielle Heller (writer/director, The Diary of a Teenage Girl)
David Robert Mitchell (writer/director, It Follows)
Trey Edward Schults (writer/director, Krisha)
Chloé Zhao (writer/director, Songs My Brothers Taught Me)
Moderated by Josh Welsh (President, Film Independent)

"Don't wait for someone to let you [make a movie]. Just do it." –Heller

On producing as well as directing:
"I always want to understand how the money is being spent so I can have a say." –Mitchell
"Nobody is going to care about your movie as much as you, the director." –Zhao

On her microbudget and working with non-professional actors: "Truth was the only thing we could afford." –Zhao

Panelists:

Sean Baker (co-writer/director, Tangerine)
Moderated by Glenn Kiser (Director, The Dolby Institute)

On the initial idea: "Santa Monica and Highland… that's the idea. We green lit just based on the intersection… We had no [storyline] idea going in except that we wanted a climactic confrontation at Donut Time."

On filming with an iPhone 5: "We never recorded with the onboard mics, except for one or two pickups."

"Our co-DP [Radium Cheung] had a gaffing background… Used whatever we had, white sheets and battery-operated fills. There was minimal lighting, which is what I love anyway."

–Baker


Directors Close-Up 2016 was sponsored by SAGindie, Directors Guild of America, and Landmark Theatres.
__
If you're interested in receiving invites to special events like this, sign up for the SAGindie email newsletter.