Diversity has steadily become one of the most talked-about issues in the entertainment industry. Through film festival panels, op-eds, case studies, interviews, and social media outcry, we've seen widening demand for increased racial and gender diversity both behind and in front of the camera. There is one group, however, that is often left out of the conversation. 57 million Americans live with a disability, making it the largest minority population in the country. Yet people with disabilities are rarely seen on-screen or in positions behind the camera.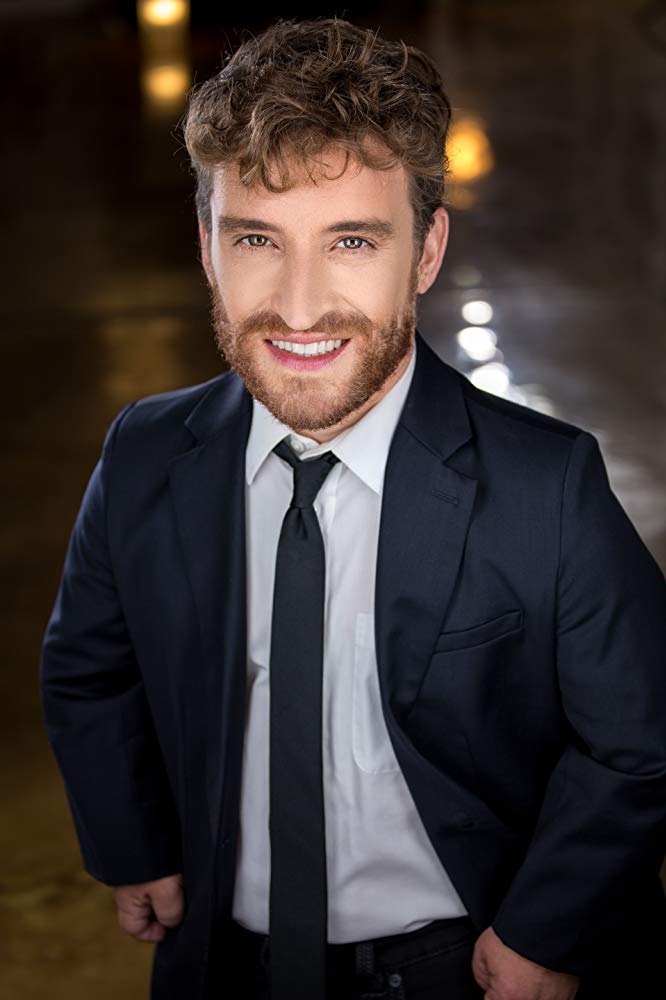 One person making a dent in the underrepresentation of people with disabilities is actor/comedian/producer NIC NOVICKI. In 2017, Novicki received the SAG-AFTRA Harold Russell Award in recognition of his talent and work on behalf of the disability community for creating the EASTERSEALS DISABILITY FILM CHALLENGE.
Now in its sixth year, the Easterseals Disability Film Challenge gives filmmakers a platform to collaborate and tell unique stories to change the way the world defines and views disability. The weekend-long competition (taking place April 5-7) gives entrants 55 hours to write and produce a 3-5 minute short film. Films are not required to include disability in their storyline, but teams must include at least one person with a disability in either the cast or the crew. (Registrants can receive 20% off the entry fee by using code "SAGAFTRA2019"!)
With the deadline of April 3 quickly approaching, we spoke with Nic Novicki to learn more about the competition and how he has combined acting with advocacy.
__
COLIN McCORMACK: How did you first become involved with the Easterseals Disability Film Challenge?
NIC NOVICKI: I started the Disability Film Challenge six years ago because my background is as an actor, comedian, and producer. But I'm 3 ft. 10, so look, I gotta be involved in my own career – write, shoot, edit, do everything. I've been lucky in that I've worked on The Sopranos, Boardwalk Empire, with the Farrelly Brothers, a lot of different things. I'm in the Producers Guild, but a lot of my work has come from me self-generating my own content. So I created the Disability Film Challenge to try to create more opportunities for people with disabilities and ultimately change the way people see disability. I partnered with Easterseals Southern California three years ago and we are now the Easterseals Disability Film Challenge, and it just took off from there. I had a couple of sponsors, now we have ten. Every year we're doubling films, getting more opportunities for people with disabilities, actors are being hired on TV shows and movies, we have writers, directors, producers that are getting opportunities, so it's really been amazing. I'm also a board member of Easterseals Southern California, so now I'm really involved in Easterseals outside of the film challenge too doing their amazing programs. They're the nation's largest disability services organization.
CM: In your own career and becoming an advocate and more hands-on in generating your own content and helping others raise their own voices, did that come about gradually?
NN: It started for me out of survival. I'm 3 ft. 10. I'm a comedian, I'm an actor, and I'm good at producing, so I gotta produce. And I was invited to a lot of panels and different things that were focused more on me as an actor or a producer/writer and I was like, Why aren't more people with disabilities doing this? So I didn't really seek out to become an activist; I never labeled myself that. Now I've been getting that title, but really it's been more about needing to see more people with disabilities. I just got fed up and sick of it, all these different things talking about diversity but disability always being left out. I've been on both sides of the camera seeing that it's hard and that it's really more about who's in your network. When people with disabilities aren't doing those indie films, web series, indie pilots, then they're not really getting themselves that opportunity. The biggest thing for me was that we need a deadline and really great incentives. So my incentives [in the Film Challenge] have gotten better and better, the prizes are bigger. Now we give out $2,000 grants, computers, cameras, mentor meetings – Phil Lord, who just won an Oscar [for producing Spider-Man: Into the Spider-Verse], is mentoring. To start, it was about having a deadline, great incentives, and starting something you can finish. So people with disabilities can work with people who don't and they can form long-lasting relationships.
CM: How has the industry's reaction and embrace of the challenge changed since the year you started? It's grown a lot, but was it an easy sell up-front?
NN: Dell came on right away, so I had Dell computers as prizes right away. SAG-AFTRA came on right away. We had a contract to be able to use professional talent; they saw the need for members to be creating their own content, so coming up with a contract that allows producers and entrants to use professional talent with no up-front fees, that was really big. Beyond that, it was a lot of me trying to get people to come to all these different workshops and events and I felt I needed to cook and have free food and all these other things. I'd be running the event, calling, doing all these things, but also cooking and getting coffee and running around coming up with crazy promotions. Really it was an evolution. At first, I didn't even think it would be an annual thing, I just wanted to do a one-time thing. I thought it would be a fun way to try to be a disruptor and see if we can get more people to create content. Then the responses – even though we had less than ten films the first year – were just amazing. Then having Peter Farrelly as a mentor in year two, we set up big mentor meetings. Pam Dixon, who's a legendary casting director, has been a mentor every year. She's so engaged in helping people with disabilities get involved and being a year-long mentor. Year two when we brought in Peter Farrelly – I mean, we didn't bring him in, he agreed [laughs] – he heard about it and was like, "I'd be happy to help out." So that's really where we started to see a lot more people involved. It's been not just the industry, but the people with disabilities themselves that have taken part in the challenge, and those who have seen the films in the competition, we've seen a lot of self-promoting from the participants as well as the disability community and celebrities.
CM: In terms of the mix behind and in front of the camera, has it fluctuated between having more actors with disabilities or more people behind-the-scenes with disabilities? Does it vary every year?
NN: It varies every year. But my network has been more actors because I'm a comedian and an actor. I do produce and write, but I've worked the most as an actor. I think there are just more actors with disabilities than there are directors and camerapeople and editors. But what's cool is we're seeing year after year, actors with disabilities take on other roles for the first time as writers, as producers, as P.A.'s too – because they have to, there aren't 100 people on the crew so they're still doing the organizational side – things that benefit them and teach them other skills. We're trying to get more and more people, but as a Producers Guild member I don't see a lot of people in the Producers Guild with a disability. I think the Editors Guild could probably say that too. Though not all disabilities are visual, so there are also hidden disabilities that you don't know about. But we're also encouraging people to get involved. The outreach of people that want to help, from SAGindie to Film Independent to the Sundance Institute, to all these fellowships, they're saying, Help point us in the right direction of people who will be good for this. So even though the Film Challenge itself is a weekend, we have a ten-day awareness competition, we announce the finalists, we have our awards ceremony, and then we work with film festivals throughout the year and put on workshops. So we're doing things year-round and I think there's a lot of pride in the community and of the people who just love their films and the fact that they made something. And even if the sound design isn't perfect yet, we've seen people go on to change that. There are actually even feature films being developed from Film Challenge shorts. Web series are already in production and have been made.
CM: In your own acting career, have you seen things improve? Like you talked about, there are always a lot of panels and talk about diversity. It seems to be an initiative people like talking about, but have you seen a significant change in terms of the roles you're offered or the sets you're on?
NN: Yeah, I've played a bunch of characters in the last year that were not disability-specific; they didn't mention my disability. That's what's cool about the Film Challenge, you just need one person with a disability, but it's not about the disability. It's more about inclusion and working together. Beyond myself, I've seen writers with disabilities be included on shows. Speechless has emerged and Scott Silveri, who was a mentor with us, he's really done it the best I think out of anybody: Hiring a lead with a disability, it's his story from his brother so he's coming with an authentic voice, but then also hiring writers with disabilities. [The Good Doctor creator] David Shore hires writers with disabilities. It's happening more and more, not just for me, but for other people. It's a win for everybody.
CM: When you were growing up, were there performers or shows or films you looked to for career inspiration?
NN: There's not a ton of examples growing up, but I think there's way more content now. It's funny, one of my really good friends is Danny Woodburn. He's a judge for the Film Challenge and is a little person actor, and I had grown up watching him on Seinfeld. Then flash forward and we've worked together almost ten times and we're close friends. There was Willow, that was the first time I saw myself I think as a kid. Watching Willow and being like, "Whoa, this is cool, I could be like a warrior! I could carry a sword!" Certainly, Geri Jewell was a role model too growing up.
CM: Are there any tips or resource you might know of for filmmakers looking to make their sets more accessible to people with different abilities?
NN: One, pick an accessible location. I think sometimes when you're producing as an independent filmmaker you're just thinking about, What can I get for free? What can I get for really cheap? So you really need to think about that as you're going into your production. When you come up with a solution, sometimes your end result is better. But really it's just about bringing people in. Even if you're not going to hire somebody with a disability for a lead role, have them audition for it. Meet with writers that have disabilities. Try to widen your production to have more people. Bring on a P.A., bring on somebody that could be an editor. There are people out there and we deserve a seat at the table and we deserve to be included. I think the only way that happens is with experience, so people need more first shots at-bat and I think we're seeing it more, but if you're a filmmaker out there, reach out. Reach out to us. If I don't know people, I'll show you a bunch of other organizations that do. There are talent agencies that just deal with disability talent; there's the SAG-AFTRA Performers With Disabilities Committee, which has been around making huge headway for years; the Casting Society; the Media Access Awards; ReelAbilities Film Festival; there are all these initiatives. Easterseals Southern California provides resources to over 10,000 people with disabilities in Southern California. They have expertise right there, they can actually advise, test audiences, there are a lot of different ways to get involved. Another thing for films and TV shows is when they're thinking about background casting, bring in people with disabilities. 25% of the population has a disability. When was the last time you saw somebody in the background with a disability that wasn't part of the scene? I think there's a fear of, We'd need to have an episode or a storyline about that person if they're there, but not necessarily. The roles don't need to be written for peoples' disabilities.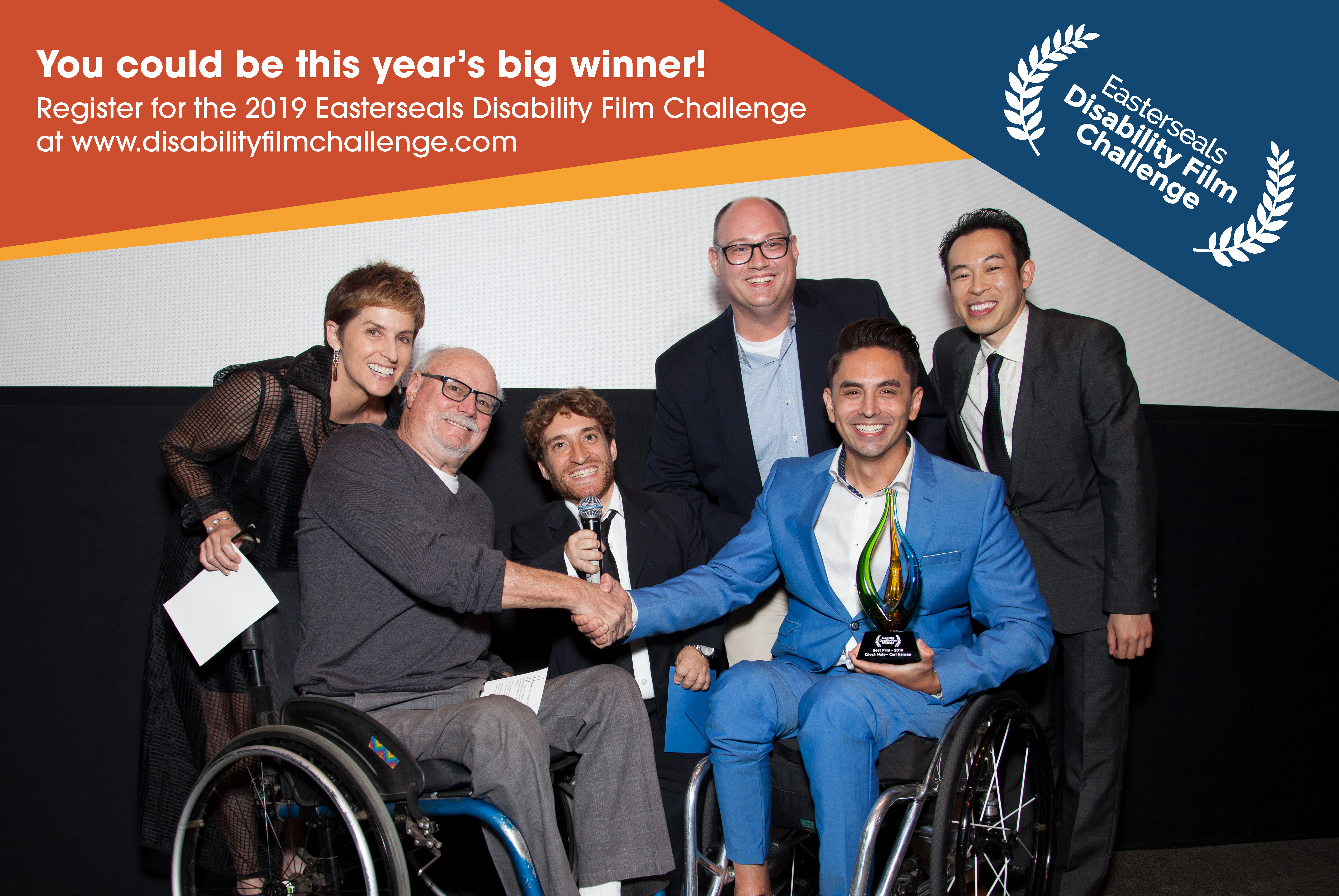 CM: For filmmakers who are interested in registering for the Disability Film Challenge, what can they expect during that whirlwind weekend?
NN: For people that want to register for the Easterseals Disability Film Challenge, they are in for a ride. Our incentives include $2,000 grants, computers, cameras, mentor meetings with [Crazy Rich Asians producer] John Penotti, Phil Lord, a casting director, a network executive. There are a lot of stakes, but at the end you're going to have a finished product and you're going to be part of the solution of disability inclusion. So whether you end up with a Titanic masterpiece film or not, how much did you lose by participating? You probably gained new resources. There's a lot to win from being a part of that. This is a volunteer-driven thing so this is not about you spending money. This is a way for you to finish a film and do a lot of work in a short, confined period of time. When we close registration at 6 pm PST on April 3, we also announce the genre, themes, and locations to choose from. So then you've got a little time to start thinking and working and writing and securing your locations and your casting, and then we'll announce the prompts, the story elements, the things that need to be included so we know it was done over the course of the weekend. Then you'll have 55 hours from 11 am PST on April 5 to make the film. It's a compressed time period, so yes, it will be a lot of work, but the reward is at the end of that weekend you can't work anymore. It's done. Watch the films, share them during our awareness competition, April 12-21, then we have our awards ceremony. We do events and all kinds of things, so follow us on our Facebook page and Twitter, because for people who can't come out we're doing a lot of things Live-Streamed.
——
Learn more about the Easterseals Disability Film Challenge at disabilityfilmchallenge.com or follow them on Facebook, Instagram, or Twitter. Thanks to Nic for sharing all the info about the challenge!
This interview has been edited and condensed for clarity.
If you're an independent filmmaker or know of an independent film-related topic we should write about, email blogadmin@sagindie.org for consideration.