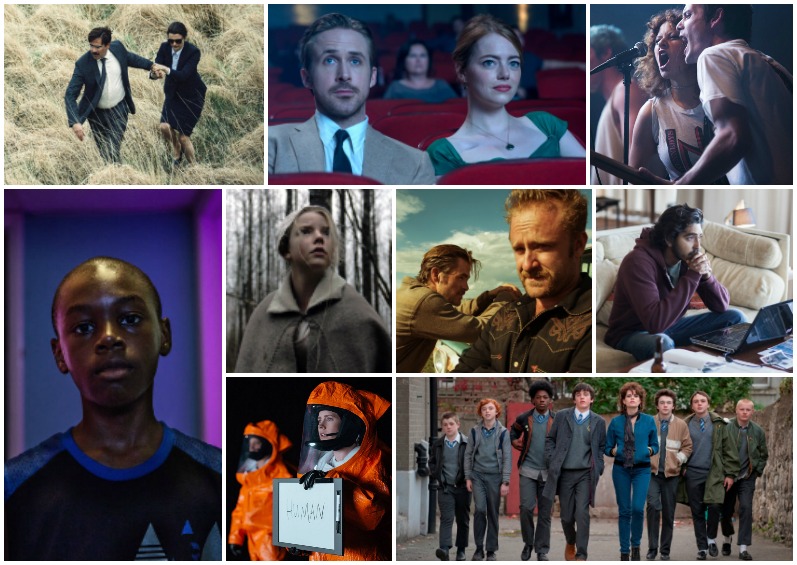 Well, 2016 was certainly a year to remember… for better and for worse. But in between an ugly, seemingly never-ending election, and untimely celebrity death after untimely celebrity death, there were at least some good movies released!
So the SAGindie staff has looked back on these (long) twelve months to select our FAVORITE FILMS OF 2016. We hope you'll find a good variety, a surprise or two, and some helpful suggestions for your own holiday viewing. Enjoy your homework, and we'll catch up with you in 2017!
——
Darrien's Favorites:

So I looked at all (most) of the films released in 2016 and came to one conclusion:
How did I see so few movies??!! Seriously, there are so many I wanted to see and never got a chance. But, out of the few I saw, here are my favorites:
The ones I haven't seen but plan to love:
Pathetic, really, but there you are. This holiday I'm going to spend the whole time… bingeing Gilmore Girls. But if there's time, Rogue One and Fences.

Eliza's Favorites:
Colin's Favorites:
Most devastating and vital viewing of 2016 is 13th, and (while it's not technically a movie) Honorable Mention for The People v. O.J. Simpson for being one of the most completely entertaining things I watched this year.

Amanda's Favorites:

As I spend the waning days of this year acknowledging humanity's flaws, at least I can reflect on some good films.
Michael's Favorites:

The best so far:
But there's a lot I've still yet to see!

WHAT WERE YOUR FAVORITE MOVIES OF 2016?
——
If you're an independent filmmaker or know of an independent film-related topic we should write about, email blogadmin@sagindie.org for consideration.