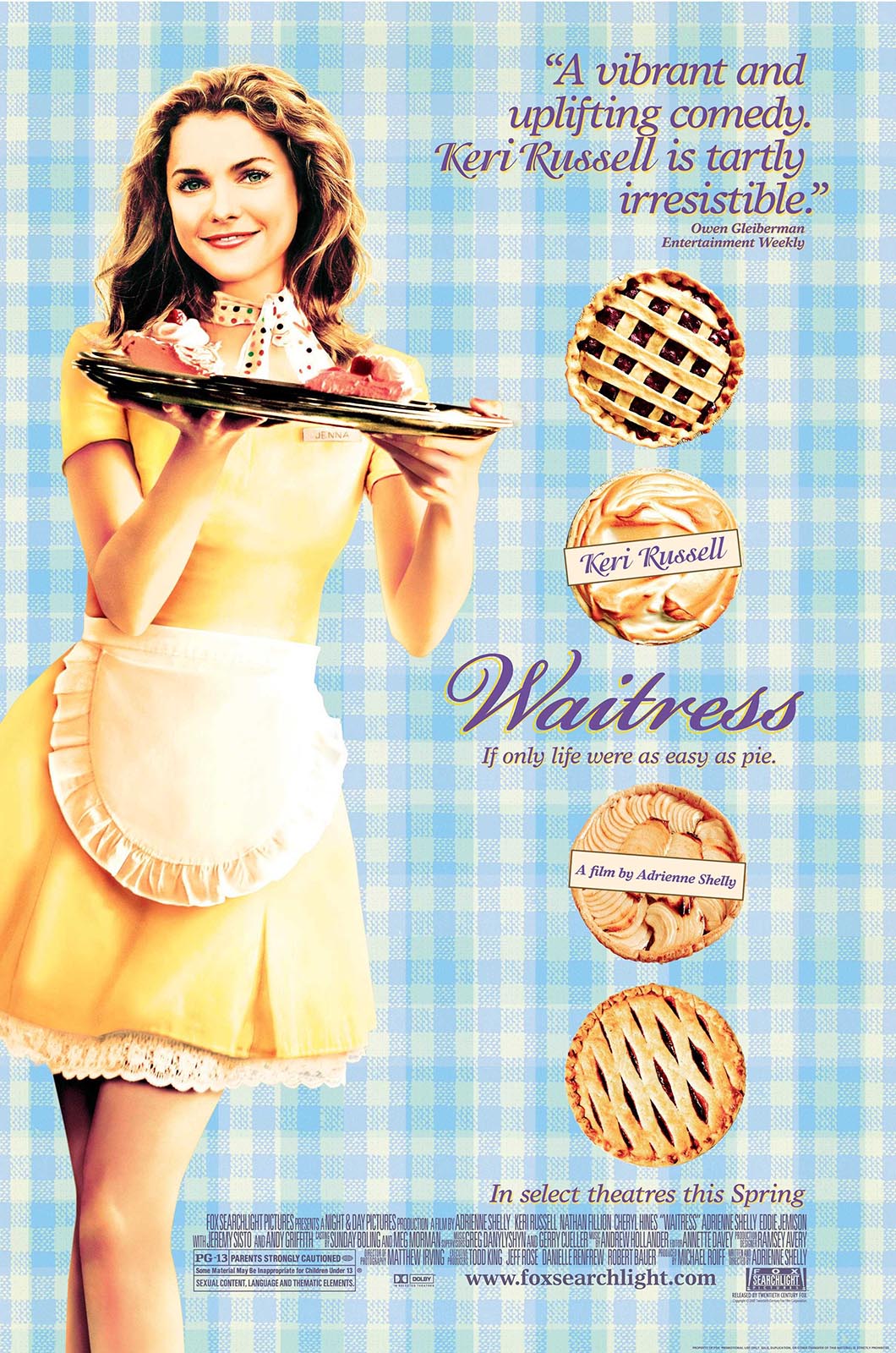 SAGIndie is proud to announce that we will be partnering with the American Film Institute to help spotlight films with diverse casts and voices. We are very excited to be associated with AFI, who share our strong commitment to promoting diversity in film.
The first film in this program will screen tomorrow at the Arclight here in Hollywood. Scroll down for all the details (preview: they are serving free pie!). We hope to see you there!
TUESDAY, APRIL 24, 8:00 PM AFI Directors Screenings presented by Audi
In memory of writer/director Adrienne Shelly
WAITRESS
2007 107MIN 35MM DIR/SCR
An audience hit at the Sundance Film Festival, Waitress serves up a sweet, sassy and delicious slice of life tale as it reveals the power of friendship, motherhood and the willingness to take a chance. This vibrantly different romantic comedy is the final film from writer/director Adrienne Shelly. Starring in the title role, Keri Russell (Mission: Impossible 3, The Upside of Anger) is a diner waitress stuck in a lousy marriage whose only solace is baking unforgettable pies. When the awkwardly charming new ob-gyn, Dr. Pomatter (Nathan Fillion, Serenity), comes to town, she's inspired to mix-master her life into something far more satisfying. The dynamic cast includes Emmy nominee Cheryl Hines, Jeremy Sisto (Thirteen, Six Feet Under) and legendary television star Andy Griffith (The Andy Griffith Show, Matlock).
The Adrienne Shelly Foundation supports the artistic achievements of female actors, writers and directors through a series of scholarships and grants, providing recipients with financial support and consultation access to the Foundation's advisory board. For more information about Adrienne Shelly and her creative foundation, log on to: www.adrienneshellyfoundation.org.
Q&A to follow screening with actors Cheryl Hines and Jeremy Sisto, and producer Michael Roiff.
Complimentary pie tasting courtesy of Fox Searchlight and the Kitchen Academy to follow the Q&A in the ArcLight plaza.
[
UPDATE:
Photos from the event!]
——
If you're an independent filmmaker or know of an independent film-related topic we should write about, email blogadmin@sagindie.org for consideration.