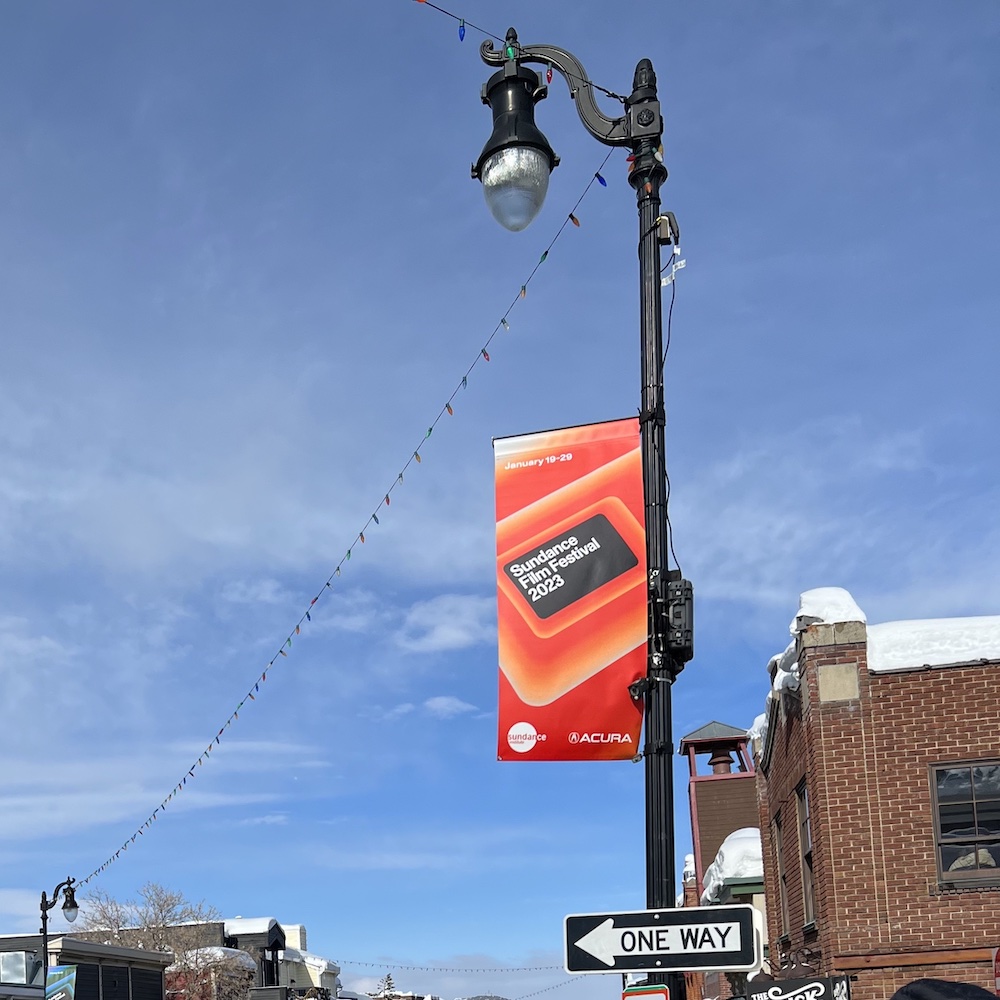 Hollywood loves a comeback story, and 2023 was an in-person comeback for the Sundance Film Festival after two virtual years. This year's fest was back in Park City, Utah, from January 19-29, and SAGindie returned just like the olden days!
Also like the olden days, we once again hosted our annual Actors Only Brunch (hosted by Parvesh Cheena, Alden Ehrenreich, Jordan Firstman, Algee Smith, and Karrueche Tran) and Filmmakers Luncheon (hosted by Thembi Banks, Nina Yang Bongiovi, Lisa Cortés, Mali Elfman, Susanna Fogel, Poppy Hanks, Laura Moss, Bird Runningwater, and Roger Ross Williams). This year we also sponsored both the Latinx House and innaugural IllumiNative Indigenous House, which served as meeting spaces and hubs for some of the underrepresented artists and attendees at the fest.
We also saw some movies (since the festival does screen then throughout the week). See our staff's favorite films of the fest, plus all of this year's award-winners below. See you next year, Sundance! (Right? Please say yes. We can't go back to our couches.)
——
Darrien's Favorites:
I saw two films, one in-person and one online, that I thought really stood out.
Online, I saw Other People's Children, which was compelling and managed the subject of a 40 yr old woman realizing that she wants children but it may be late, without making her seem damaged or morose.
The other film was Rye Lane, which I can only describe as, if a young Spike Lee and Wes Anderson has a filmic baby, who then directed Before Sunrise. It was fun, light, irreverent and colorful, and really fun to watch.

Eliza's Favorites:
Colin's Favorites:
Favorite Movie: Rye Lane was a highlight, a fun rom-com with two fantastic leads (David Jonsson and Vivian Oparah).
Favorite Scene: The "what mariachi means to me" scene in Going Varsity in Mariachi
Shefali's Favorites:
And a festival highlight would definitely be the first South Asian Lounge. I hope they have another one next year!

2023 Sundance Film Festival Winners:
Grand Jury Awards – Dramatic
Grand Jury Awards – Documentary
Grand Jury Awards – Shorts
Audience Awards
Additional Awards
CONGRATS TO THIS YEAR'S FILMMAKERS AND AWARD-WINNERS!
——
If you're an independent filmmaker or know of an independent film-related topic we should write about, email blogadmin@sagindie.org for consideration.