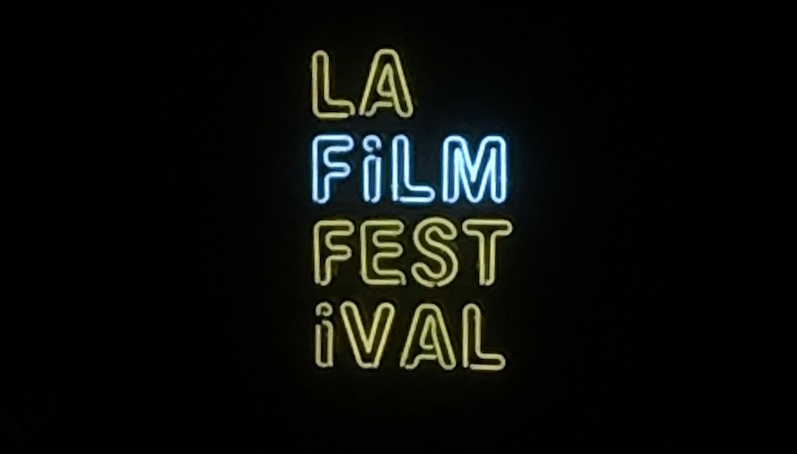 [UPDATED 10/1/18]
Film Independent brought the LA Film Festival to the Autumn season this year, and SAGindie was there once again as a return sponsor. (In addition to film screenings and special events, they also handed out awards, which you can check out below!)
Besides the month it took place in, another new addition to this year's festival was The New Wave, a group of actors honored by SAGindie, Film Independent, SAG-AFTRA, and Easterseals for bringing talent and diversity to the industry. The honorees – Stephanie Beatriz (Brooklyn Nine Nine), Jay Ellis (Insecure), Dominique Fishback (Night Comes On), Jorge Lendeborg, Jr. (Bumblebee), Leonardo Nam (Westworld), and Millicent Simmonds (A Quiet Place) – were fêted at a brunch at The Wallis Annenberg Center for Performing Arts in Beverly Hills, and we couldn't have asked for a more fun (and deserving) group of actors to hang out with.
See more photos from the 2018 LA Film Festival New Wave Brunch!
The other great event SAGindie got to be a part of was an unscripted chat with actress Hilary Swank (Boys Don't Cry, Million Dollar Baby). Moderated by Elvis Mitchell, Swank offered insight into her acting process, looked back on the making-of her iconic films, and shared inspiration and advice to the filmmakers and actors in attendance. It's not every day you get advice from a two-time Oscar-winner, and SAGindie was honored to help bring this intimate convo to festival attendees.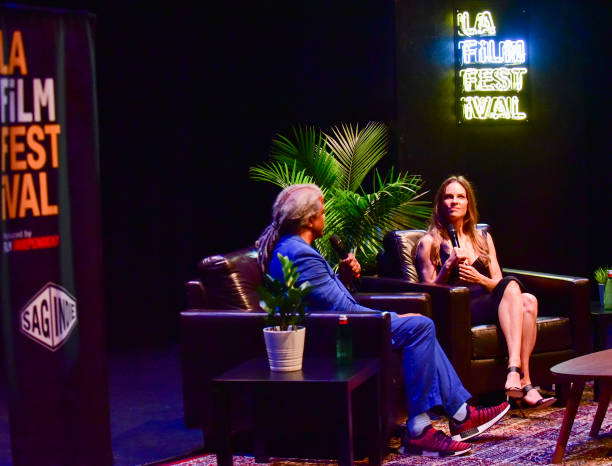 If you were unable to make the festival but want to learn about some of the programs, check out Film Independent's blog for event recaps, including the topics of virtual reality, directing, screenwriting, and producing. It'll be like you were there!
2018 LA Film Festival Award Winners:
Jury Awards
U.S. Fiction Award: This Teacher
U.S. Fiction Special Mention: In Reality
World Fiction Award: Border
World Special Jury Prize, Directing: The Day I Lost My Shadow, directed by Soudade Kaadan
Documentary Award: Hillbilly
Documentary Special Jury Award for Excellence in Social Justice Storytelling: False Confessions
LA Muse Fiction Award: Staycation
LA Muse Documentary Award: Fire on the Hill
LA Muse Special Mention, Best Ensemble Cast: Solace
Nightfall Award: The Dead Center
Nightfall Special Jury Prize, Lead Actor: Ashleigh Morghan, Head Count
Nightfall Special Jury Prize, Ensemble Cast: Spell
Short Fiction Award: The Passage
Short Documentary Award: One Leg In, One Leg Out
Web Series Award: Psusy
Spirit of Independence Award: Lauren Greenfield
Seattle Story Award: I'm Sorry Happy Birthday
TikTok Real Short Award: Ann Lupo
Audience Awards
Fiction Feature Award: Brian Banks
Documentary Feature Award: Stuntman
Short Film Award: Weekends
Music Video Award: Clutch
Episodic Story Award: Revenge Tour
Episodic Pilot Award: 40 & Single
Congrats to all of this year's winners!
WHAT WERE YOUR 2018 LA FILM FEST HIGHLIGHTS?
——
If you're an independent filmmaker or know of an independent film-related topic we should write about, email blogadmin@sagindie.org for consideration.