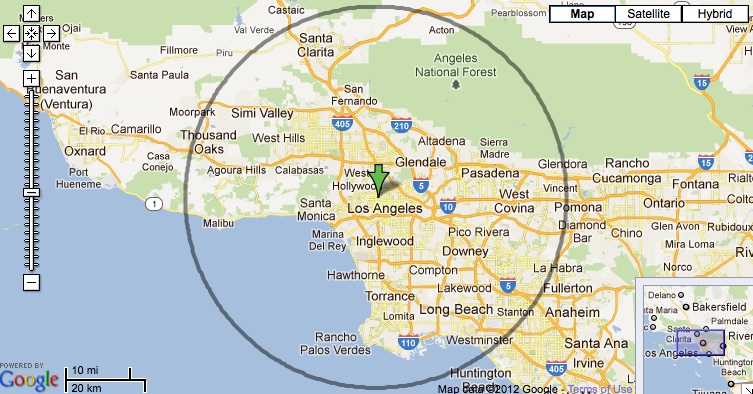 [Updated 5/9/22]
Check out this amazingly helpful interactive map that the California Film Commission has on their website. You can enter any address and see if your shooting location is within the Thirty-Mile Zone (a.k.a the TMZ or Studio Zone).
Why is this important? Well, unions currently use the zone to determine rates and work rules for union workers. Good info to know if you're making a film.
You can find even more information about filming within the Studio Zone (and other permitting info and local production resources) from FilmL.A. and the CA Film Commission.
——
If you're an independent filmmaker or know of an independent film-related topic we should write about, email blogadmin@sagindie.org for consideration.