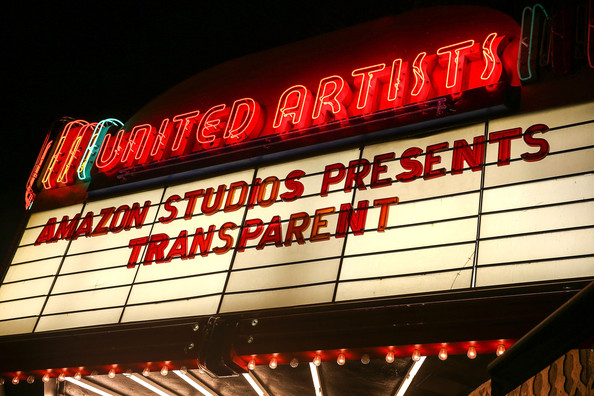 SAGindie was lucky enough to attend the premiere of the new Amazon Original Series TRANSPARENT at the Ace Hotel Los Angeles, where we got a chance to talk to some of the stars of the show. (Be sure to read our previous interview with Transparent creator and all-around awesome lady JILL SOLOWAY). All 10 episodes of Transparent will release on Amazon Prime on September 26, which happens to be Soloway's birthday. So what will she be doing to celebrate? "Staying away from social media," she said. "I'll try to be somewhere where my WiFi doesn't work, so I can remain calm and let the show find its audience without freaking out."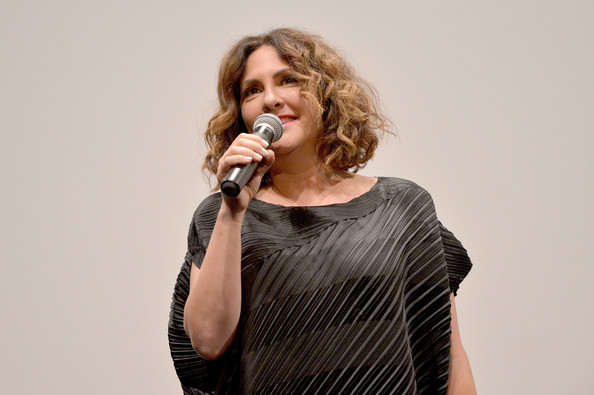 Before Soloway introduced the show's first two episodes to the packed (and enthusiastically vocal!) crowd, I channeled my best Giuliana Rancic and hit the red carpet to chat up some of the actors who attended.
——
On working with Amazon…
JUDITH LIGHT (Shelly, Transparent):
We were on the set one day filming a scene for the pilot, and a whole bunch of [Amazon executives] came over to see us, and those of us who have been on network television said, "Oh dear God, now what? What's happening?" And they just said, "Hey you guys, we just came over to see you because we love you so much! We just wanted to hang out!" What world does that happen in?… I really think the creativity that happens out of that connection and relationship makes all the difference in the world.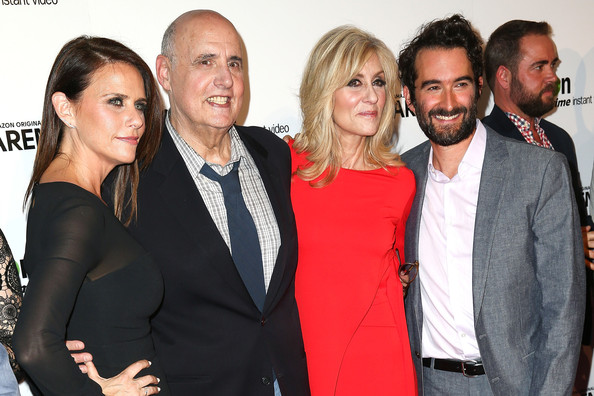 AMY LANDECKER (Sarah, Transparent):
The thing about Amazon and streaming is you go from shooting to premiere to release within less than a month. That's insane!… And then you just immediately start going [crosses her fingers], "When are they greenlighting season two?"
JAY DUPLASS (Josh, Transparent):
[Amazon feels like] the small indie studio world. A lot of support, a lot of love. They take care of you, but you're still able to go out and do your thing and explore. It's kind of the sweet spot to be in.
JAY CHANDRASEKHAR (actor/creator, Amazon Original Series Really):
The great thing about Amazon right now is they're hiring auteurs who write and direct, and they want a very personal vision. And they're eager not to be your classic television studio in terms of how much they meddle. When I went to go make this pilot [for Really], I called them up and said, "Any last words?" And they said, "Take chances."
On working with Jill Soloway…
CARRIE BROWNSTEIN (Syd, Transparent; actress/co-creator, Portlandia):
I love putting my faith in someone else's work, especially when it's the work of Jill Soloway, who I think is very brilliant, has such a strong point of view, and is such a good storyteller. It was nice to let go and get out of my head a little bit. I think when you're playing multiple roles and wearing multiple hats [on Portlandia], there's an element of control that you can never quite let go of. But when you're stepping into a role that someone else created for you, you can really let go and dive in.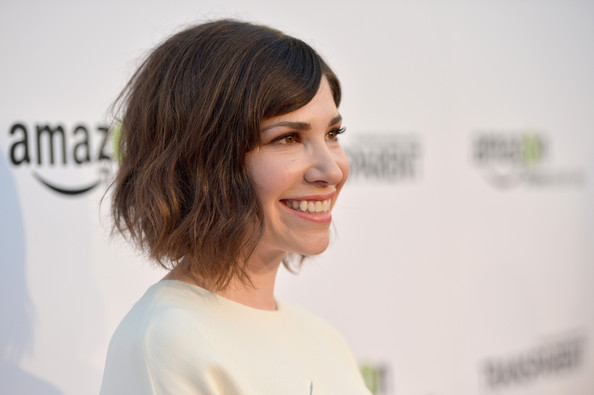 MELORA HARDIN (Tammy, Transparent):
I was so blown away by Jill's film Afternoon Delight, and as soon as I watched it I literally got chills and I knew I wanted to work with this woman. She has a real vision and voice, and that's what drew me in. I wanted to be a part of that vision and a part of that voice.
JAY DUPLASS:
I'm going to quote my brother right now… "When you're writing, producing, and directing, you're raising a child to fruition; and when you're an actor, you're a drunk uncle who shows up at Christmas." It's really fun [to be an actor] when your writer/director/creator is Jill Soloway… You know you're in good hands. That makes it really easy.
On the Transparent cast and crew…
AMY LANDECKER:
We're all nauseatingly in love with each other. It's gross. [Laughs] I'm not as experienced as some of the other actors in the on-camera world, and they tell me that this [bond] is very very rare… I'm completely spoiled now. I won the lottery right out of the gate.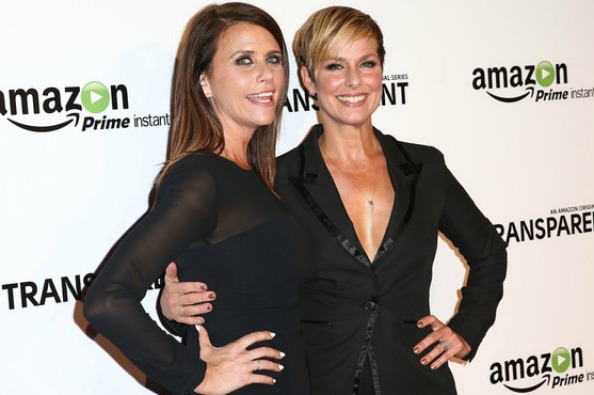 MELORA HARDIN:
It was an amazing group with so much heart. As Jill says, [there's] a "feminine approach," in other words a very all-inclusive, warm [feeling]. She made a speech at the last scene of the finale episode, saying, "Thank you all for being here and participating in this very important thing we're doing… It's making the world a safer place for transgender people and for LGBTQ people." And she actually turned and directed it to all the background folks, and that was just like [puts her hand to her heart], that's why I'm doing this show. This is the kind of person I want to work with, who really gets that we're all here making something, and everyone is just as important as everybody else. It was a beautiful experience creatively and personally.

WATCH THE TRANSPARENT PILOT HERE (FOR FREE!)
__

Thanks to Amazon Studios for letting us crash their party! Learn more about TRANSPARENT by following the show on Facebook or Twitter.
If you're an independent filmmaker or know of an independent film-related topic we should write about, email blogadmin@sagindie.org for consideration.