SAGindie & Helix Collective
Film Music Connect

NEED MUSIC FOR YOUR FILM?
SAGindie and Helix Collective are accepting short film applications for FILM MUSIC CONNECT, a partnership program matching indie filmmakers with professional composers.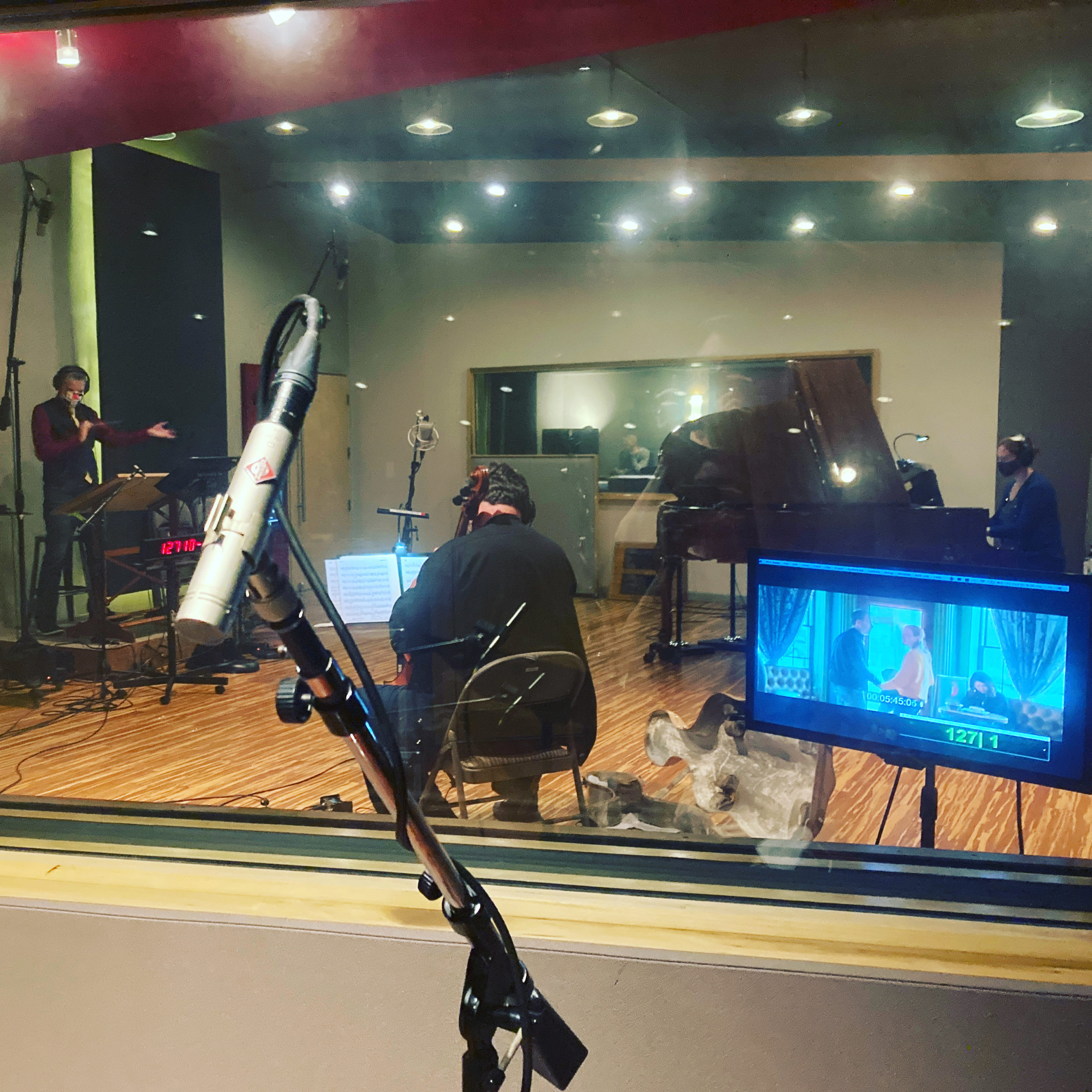 Following an introductory workshop on the basics of film music, you will get to choose your composer from a pre-vetted list and create an original score for your film. You'll be guided through the process of watching composer reels, meeting composers, making your final selection, and communicating with your music team.
You'll work together to create music that is ideally suited to your project. The composer will score the soundtrack for Helix Collective, a 6-member ensemble with winds, strings, piano, and percussion. The score will be professionally recorded for use in your film.
Guiding you through the process is Helix Collective, a non-profit organization that has produced the Los Angeles Live Score Film Festival for seven years and has worked with over 50 film composers and directors on original scores.
New this year: Participating projects will receive automatic eligibility to screen at the 2023 Los Angeles Live Score Film Festival, accompanied by a live performance of the score by Helix Collective!
WANT TO LEARN MORE?
Discover the first steps of collaborating with a composer at our informational workshop.
Wednesday, September 28, 2022
5:00pm PDT
Zoom
READY TO SUBMIT YOUR FILM?
*Extended* Deadline: January 31, 2023
Eligibility Requirements:
Maximum runtime of 10 minutes (including credits)
Signatory under a SAG-AFTRA agreement (Student Film, Short Project, New Media, or Micro-Budget Agreement). The film's SAG-AFTRA production ID number must be included with the submission.
Questions? Email us.
"Film Music Connect was really invaluable for finding the tools to effectively communicate with our composer."
Film Music Connect alumni projects include:
Last Chance Moms (Official Selection, HollyShorts Film Festival; Official Selection, Catalyst Story Institute Festival; Official Selection, Dayton Independent Film Festival)
Future Fred (Official Selection, Austin Comedy Film Festival)
The Promposal (Official Selection, Golden State Film Festival; Official Selection, Hollywood Gold Awards)
Silt (Special Jury Award, Independent Film Festival Boston; Official Selection, Chicago Underground Film Festival; Official Selection, Charlotte Film Festival)
August Visitor