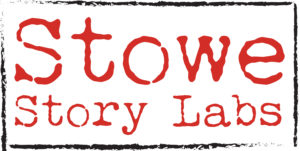 SAGindie is excited to announce our partnership with the Stowe Story Labs for a third year of empowering filmmakers of color!
The SAGindie Fellowship covers fees to send a creative producer, director, or screenwriter from a diverse background to the Stowe Story Labs Fall Narrative Lab, taking place September 7 – 10, 2019, in Stowe, Vermont. Lab attendees are paired with industry mentors to work on their craft and gain insight into production, financing, distribution, and more.
Previous SAGindie Fellows include Esra Saydam and Selena Mars.
To be considered for the 2019 SAGindie Fellowship, you can apply to the Fall Lab using code "SAGindie" to reduce the application fee to the early bird rate. The deadline to apply is July 23, 2019. If you have already applied to the Labs this year, you will be automatically considered for this fellowship and need not re-apply.
__
If you're interested in receiving invites or information about special events and programs like this one, sign up for the SAGindie email newsletter.