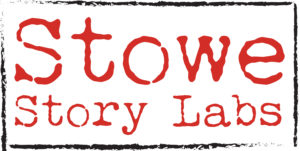 [UPDATED: 8/8/19]
SAGindie is excited to announce our partnership with the Stowe Story Labs for a third year of empowering filmmakers of color!
The SAGindie Fellowship covers fees to send a creative producer, director, or screenwriter from a diverse background to the Stowe Story Labs Fall Narrative Lab, taking place September 7 – 10, 2019, in Stowe, Vermont. Lab attendees are paired with industry mentors to work on their craft and gain insight into production, financing, distribution, and more.
Previous SAGindie Fellows include Esra Saydam and Selena Mars.
The 2019 SAGindie Fellow has been announced:
Shilpa Sunthankar (Portland, OR), Continental Divide
Congrats to Shilpa and the other 2019 finalists Devin Haqq, Mitali Jahagirdar, La'Chris Jordan, Jennifer Kim, Shani Am. Moore, D. Wilmos Paul, Amanda Samaroo, Chantel Simpson, and Gita Vatave!
CONGRATS TO THE 2019 SAGINDIE FELLOW!
__
If you're interested in receiving invites or information about special events and programs like this one, sign up for the SAGindie email newsletter.